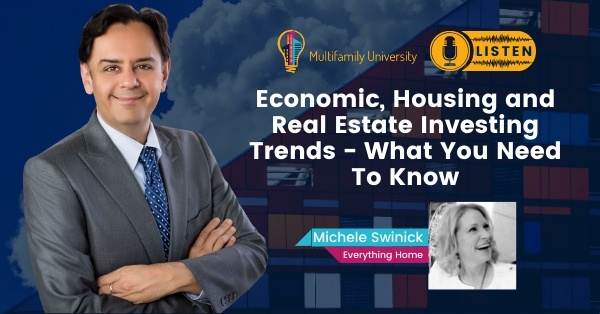 Neal Bawa of Grocapitus, a real estate investment firm, gives a very detailed overview of our current economic, housing and real estate investing trends, what to expect in 2020 and how policies affect it all. He discusses Opportunity Zones, rent control, housing shortages & affordability, politicians, developers, investment returns and his data-driven strategies for real estate investment projects (such as installing solar panels on the roof of a self storage facility & adding a Tesla EV charging station to sell the energy)
This episode is full of relevant information for everyone. You don't need to be a real estate investor or even care about real estate to find the conversation interesting and relatable.
OWN TURNKEY RENTAL PROPERTY ON THE AUSTIN - SAN ANTONIO MEGA CORRIDOR!
Equinox Townhomes New Braunfels - Class A Build to Rent Triplexes and Fourplexes
Tax-advantaged passive income
Hassle-free property management
Cash flow in one of the fastest growing suburbs
Grocapitus Opportunity Zones
Dramatically reduce your capital gains taxes from the sale of stocks, bonds, real estate, etc. by investing in Grocapitus Opportunity Zones (pay as little as $0)