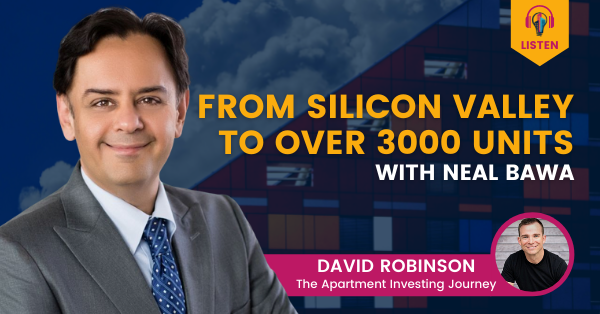 This podcast guesting of Neal Bawa is hosted by David Robinson of The Apartment Investing Journey.
In this episode, we discuss:

How Neal Bawa got into the real estate world.

His transition from a technology instruction in Silicon Valley to a real estate investor.

How he started his Location Magic real estate e-Course.

His thoughts on the market today.

He explained the 4 major differences between what he's doing vs the 4-plex concept.

What investors should expect when investing in his syndication.

The biggest mistake he's made on his real estate investing journey.

The biggest win in his investing journey.

The best advice he can give to those who are just starting their apartment investing journey.