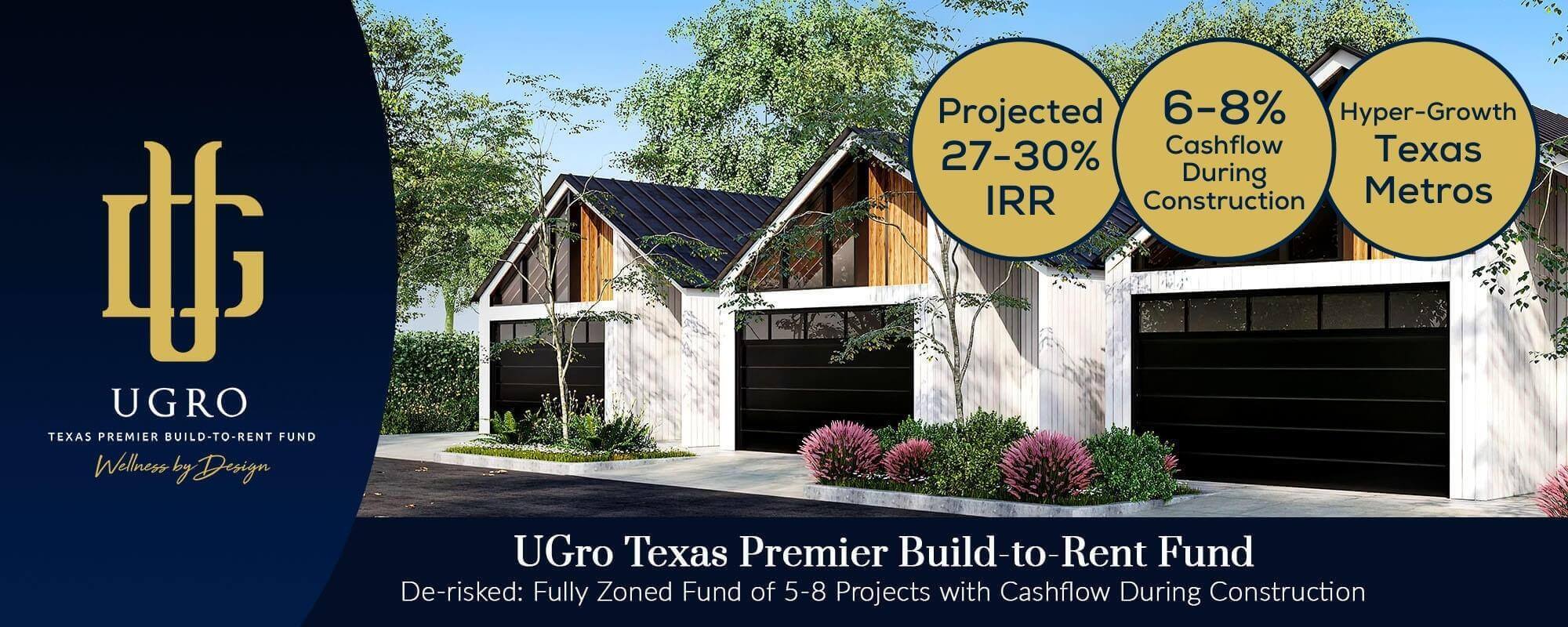 This Fund Is Fully Subscribed and Closed To Additional Investors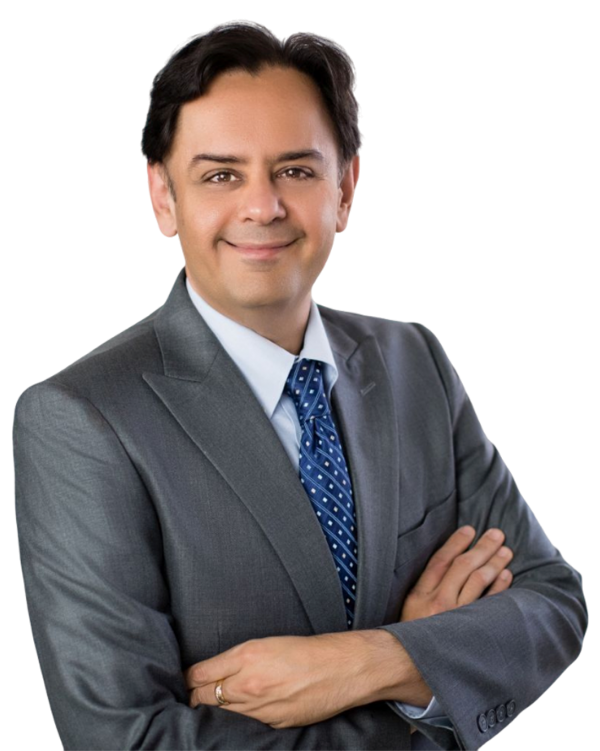 Important personal message from Neal
Don't miss the first 5 minutes of the presentation where we will unveil our endgame. After two years of hard work, ALL of the pieces have come together and we can reveal our ingenious strategy for profiting from the greatest supply and demand imbalance in US real estate history, de-risked if there is a market decline. We are facing an opportunity of epic proportions. At the live event you will discover how we are uniquely positioned to capitalize on the hottest real estate opportunity of this century.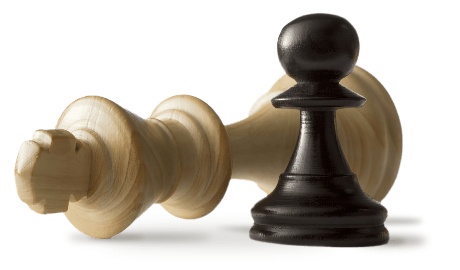 Class A+ Build-to-Rent
Build-to-rent, the hottest sector of the U.S. housing market, is being fueled by enormous demand from home-seekers priced out of the market and institutional buyers.
Hyper-growth Central Texas metros
Micro targeted sites featuring premier locations in top growth neighborhoods in cities such as Northwest San Antonio, Austin, and Fredericksburg.
6-8% Cash flow during construction!
Starting 6 months after investing, Class A-1 investors will receive 6% cash flow and Class A-2 investors will receive 8% cash flow.
Reduced investor risk
All projects are new construction, but will be fully zoned before they are added to the fund. Rents and sub-market will be confirmed by a 3rd party market study.

What is the Fund Investment Criteria?
5-8 projects in premier locations in hyper-growth neighborhoods such as Northwest San Antonio, Austin and Fredericksburg
Build-to-Rent (BTR) Class A+ development projects including multifamily as well as 55+ luxury active adult communities
Reduced risk new construction, fully zoned, with independent third party market studies
"Well Certified" buildings featuring Delos best-in-class wellness intelligent solutions
$20M to $80M total cost to build per property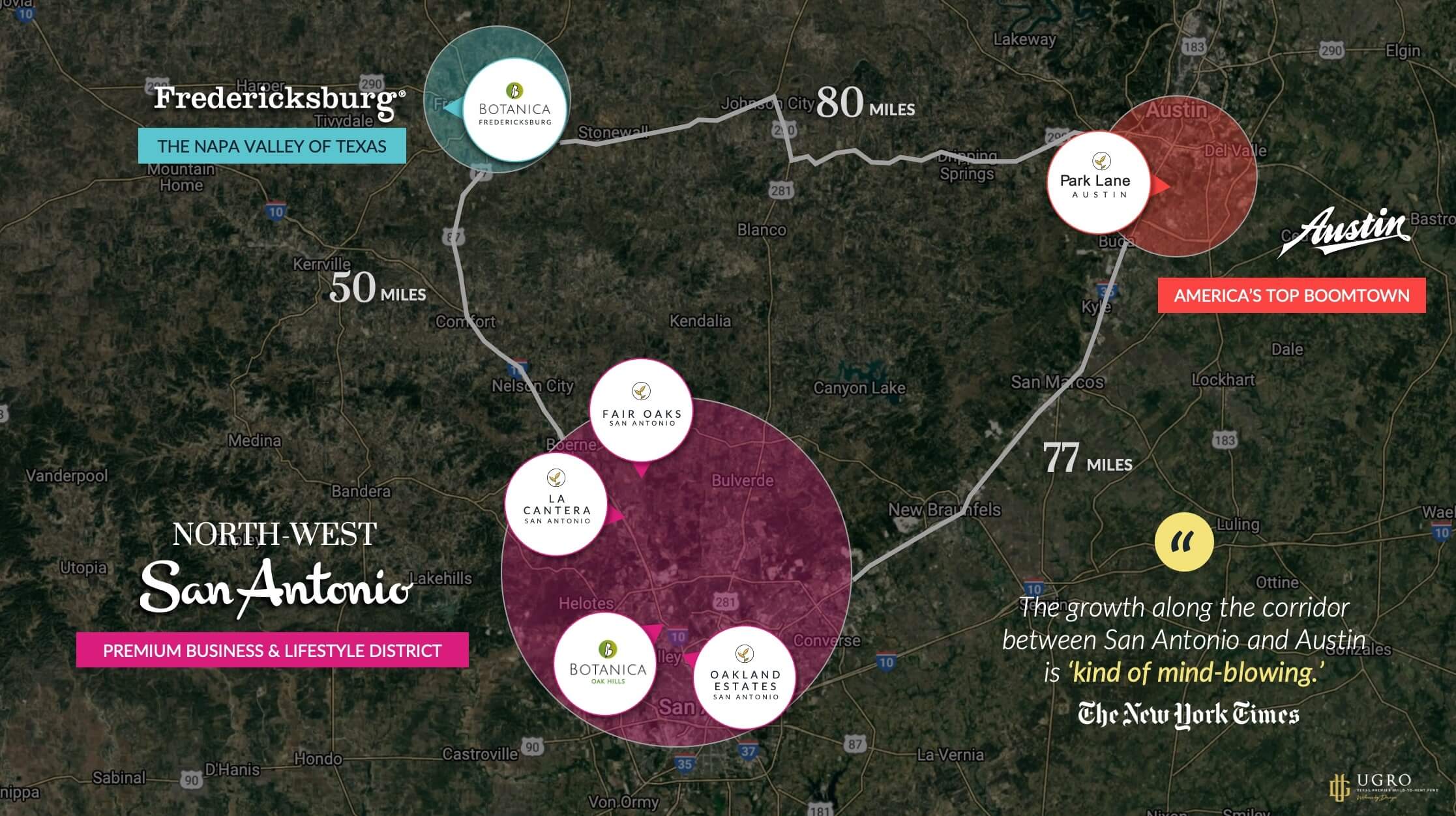 Once-in-a-lifetime real estate market conditions
Above-average projected returns with IRRs ranging from 21% to 30%
Fund investors receive 6-8% cash flow during construction
Exposure to multiple booming metros in Texas, the fastest growing state
Diversity across different project types (small multifamily, 55+ luxury active adult, etc.)
All units include Delos Wellness Solutions, which command a potential 10% rental premium
Branded real estate sells faster and for an impressive potential 31% price premium
Real estate is a hedge against inflation
Class A real estate has had very strong pandemic performance
Inspirational image, Subject to change.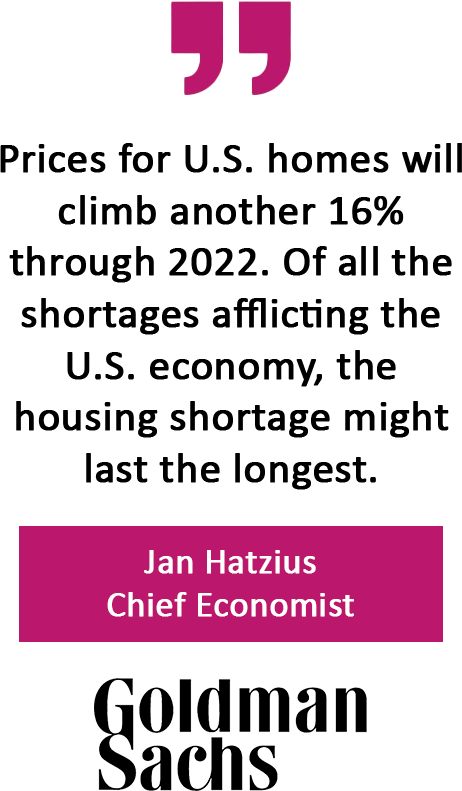 There is an Extreme U.S. Housing Shortage
Low interest rates, coupled with the humongous injection of stimulus (aka money) into the system as a result of the pandemic has created a tsunami of new liquidity flooding into hard assets such as real estate. Builders, who were unable to build enough houses to meet demand BEFORE the pandemic, will need years to create enough supply to match demand.
The magnitude of the housing shortage is very severe. From 2001 through 2020, 1.3 million houses needed to be built annually, but builders were only able to produce 947K houses. That left a short fall of 353,000 houses a year for 20 years.
To get back on track and meet future demand plus the short fall, builders would need to produce 2.5 million houses a year, or more that 2.6X their previous production! This once-in-a-lifetime imbalance is causing home prices to increase rapidly, creating a short, but extremely lucrative, window of opportunity for build-to-rent real estate investors!
"I invested in Grocapitus' project because I liked their data driven approach to analysis and conservative underwriting. So far results have been delightful as the project has outperformed the projections and continues to perform well even during the coronavirus crisis. I also appreciate the fact that Grocapitus is easily available and they make it a point to communicate personally to address any questions I might have."
ANSHU S., Grocapitus Investor
A recent Zillow housing report confirms what we are hearing in the media and what home buyers are experiencing first hand:
Housing inventory – 20% year-over-year decrease
House values skyrocket – 18.4% year-over-year increase
And the Zillow forecast for Sept 2021 – Sept 2022… house values up another 13.6%!

"The S&P CoreLogic Case-Shiller National Home Price Index, which measures average home prices in major metropolitan areas across the nation. . . marked the highest annual rate of price growth since the index began in 1987."
August 31, 2021

"The residential real estate market is on its biggest tear since 2006, just before the housing bubble burst and set off a global recession. Yet in nearly every meaningful way, today's market is the inverse of the previous boom."
March 2021
Is Real Estate in a Bubble?
Residential home sales are hitting price peaks last seen in 2006, right before the real estate bubble burst, but conditions are very different.
The 2008 bubble was fueled by debt and easy loans. Mortgage criteria is more strict and down payments are higher so we don't have loose lending practices like we did before.
This boom is fueled by equity. In the case of multifamily, it is also being fueled by smart institutional and family office money that see Class A newer construction multifamily as a very safe investment in one of the best asset classes.
Plus, as you saw above, it's going to take builders years to create enough houses to match demand. These are far from conditions you find at a bubble top!
Join us as we take full advantage of this massive opportunity to invest in the powerful equity and housing market boom that is driving down cap rates and creating gangbuster returns.
Apartment Rents Soaring, Vacancy Going Down
The severe shortage of new housing supply is creating a large demand driver for multifamily housing. The apartment industry is on fire, with many metros experiencing record-breaking rent increases and never before seen occupancy levels.

"Since March 2021, the average U.S. asking rent has increased by $179 per unit, or roughly the amount of increase over the previous five years combined."
Yardi Matrix
November 2021 newsletter
According to RealPage, August brought yet another set of new records for U.S. apartment rent growth and occupancy and prices for new renters are up double digits at 10.3% year-over-year. Despite the pandemic, it is a great time to be a landlord!

"We all thought the apartment results for last quarter would be good, but i didn't think anyone was expecting an all-time low vacancy rate and double digit annual rent growth."
John Chang
Senior VP, Director Research Services
Texas BTR Cap Rates are on Fire
Texas multifamily is on fire, especially in Austin and San Antonio. Cap rate changes are important because they are a reflection of what is ACTUALLY happening in the market, and cap rate compression indicates massive demand.
Let's take a close look at BTR cap rates in Northwest San Antonio where we have four properties earmarked for the Fund. The cap rate in San Antonio in 2019 for newer class A+ assets in San Antonio was 4.25 – 4.75%, but cap rates in San Antonio are compressing and are currently at 3.15 to 3.75%. This is a massive swing in a short amount of time!
Northwest San Antonio BTR Cap Rates

Source: CBRE, Market Overview Central Texas Multifamily Q3, 2021
San Antonio's latest cap rates have it tied for 3rd place in the U.S. for Class A Multifamily! It is on par with San Francisco and Atlanta, and better than large well established metros such as New York, Los Angeles, Washington DC, Seattle, Denver and Miami!

Source: CBRE, Market Overview Central Texas Multifamily Q3, 2021
Austin, with it's torrid growth, is now tied for 2nd place  in the U.S. for Class A Multifamily! 
Investors Need to Worry About Inflation, the Silent Wealth Killer
No matter how you measure it, inflation is rising quickly, and looking a lot less "transitory" after recently released Consumer Price Index (CPI) figures showed consumer prices jumping 6.2% from a year ago and the fifth straight month higher than 5%. It's the fastest rate since 1990.
The maximum return on treasuries is expected to be 1.5% annualized for the next 10 years. Bonds and publicly traded stocks have a much harder time keeping pace with general inflation, and typically lose value as the Consumer Price Index increases. If your annual return is not higher than the CPI you are losing wealth to inflation, the silent wealth killer!
Property prices and rental income tend to rise when inflation rises, making rental real estate a great hedge against inflation. Real estate is a hard asset that is naturally limited in supply based on the amount of available land. Investments backed by hard assets have the ability to retain value when inflation rises.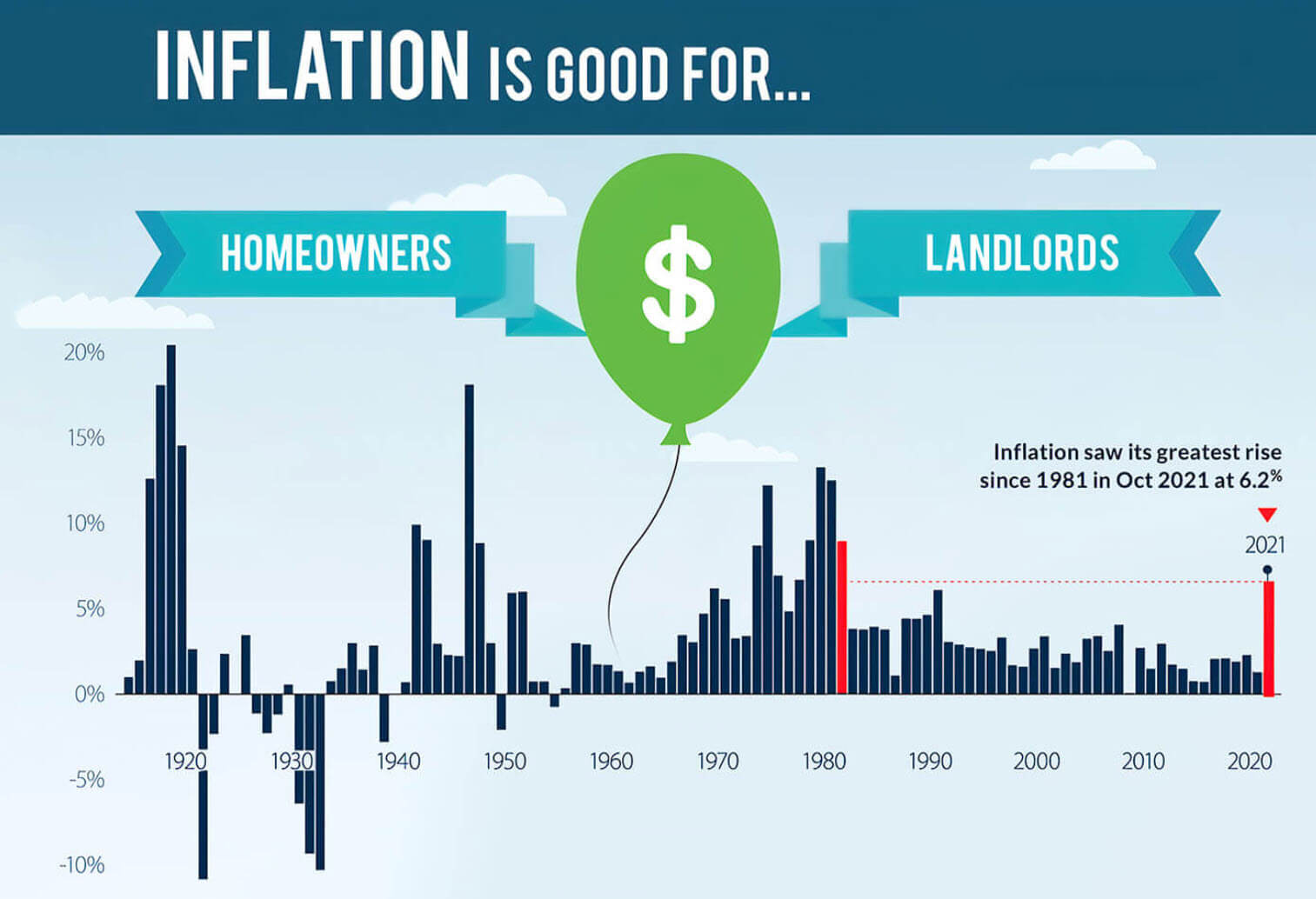 By investing in the Fund, you are investing in real estate, a hard asset that has a history of performing well in times of inflation.

White paper: A Better Way to Assess Inflation and Risk in Real Estate
Apartments have the strongest risk-adjusted performance during both times of moderate (2-5 percent) and high inflation (5+ percent), whereas industrial has the strongest risk-adjusted performance during time of low inflation (0-2 percent).
"I had met Neal at a real estate investor meetup a few years back. Neal was very positive about investing in multifamily. He does a lot of research using data analytics on markets, identifying growth areas, finding good neighborhoods and shares the data and his findings with interested people and clients. His presentations are filled with a lot of info about the market, the property, the financials the expected returns, and his team patiently answers questions.
One of our investments with Neal had an exit with better than projected returns (during uncertain times with the pandemic)!!!"
VENGAL D., Grocapitus Investor

"The new build-to-rent product is considered safer and better performing. The fact that it doesn't have to be renovated and can be designed to incorporate the latest amenities and features, i.e., technology, that renters demand is no small factor as well."
Doug Yearly
CEO
The Build-to-Rent Revolution
With a staggering 60% of Americans lacking the funds to buy a home, the build-to-rent (BTR) industry is exploding. And as record-high housing prices continue to rise higher, BTR will see even more demand. BTR is already the fastest growing vertical in real estate!
"Build-to-rent communities offer families the space they need even if they lack the budget to buy such a spacious home. There are two groups who gravitate toward BTR: those who cannot afford a home, whether because of the higher monthly cost or the lack of funds for a down payment, and those who are renters by choice."
Brad Hunter, President, Hunter Housing Economics
Housing demand surged during the pandemic and now 15 million households, representing 35% of renting households, rent single-family homes rather than multi-unit apartments. And post-pandemic this is expected to accelerate even more.
As a result of the extensive market research and analysis we thrive on at Grocapitus Investments, we are an early adopter of the BTR revolution, with five current BTR projects well underway.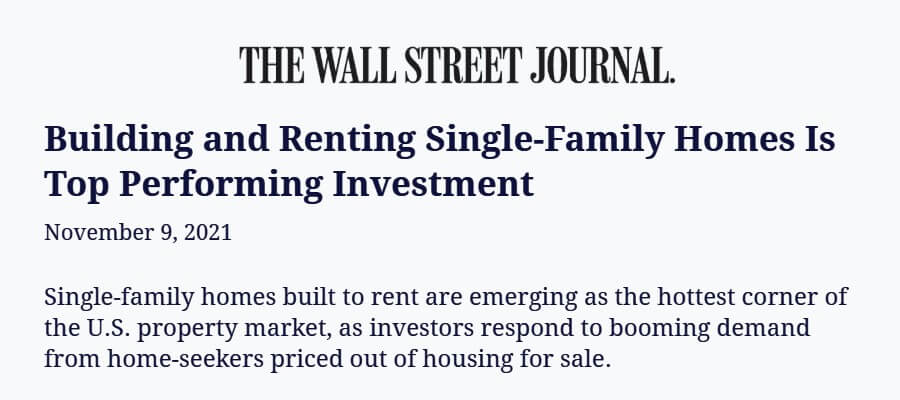 55+ Active Adult Luxury Communities are Flourishing
There is new demand for 55+ active adult communities, driven by the large, expanding and aging affluent population.

Baby boomers don't want your old, tired communities. They want an entirely different experience… 'intentional living', moving away from attachment to the stuff of life, towards active lifestyle and simpler way of living.
Luxury active adult communities target the 90% of seniors who don't require care and desire maintenance-free living. They are healthy and active, and have ample pensions, savings, and cash from the sale of a home. They like the freedom and flexibility of renting. They crave resort-style amenities, activities, and services in upscale rental communities.
Active Adult (AA) is trending as one of the most attractive investment niches of 2020 and forward. Savvy capital has taken notice of the opportunity within the sector. It is a new generation of housing targeting the healthiest and youngest segment of Seniors.
Baby Boomers began turning 65 in 2011 and by 2030, the 65+ population will be 21% of the total US population, a 50% increase over 2020.
In addition to robust demand, there are many attractive aspects of this sector from an investment standpoint. The average rental duration at a 55+ active adult community is over 5 years, and it has the highest occupancy rate of any rental sector. And it commands ~20-30% rent pricing premiums over multifamily!
Featured Fund Development Projects
Botanica Oak Hills 2
Fourplex Community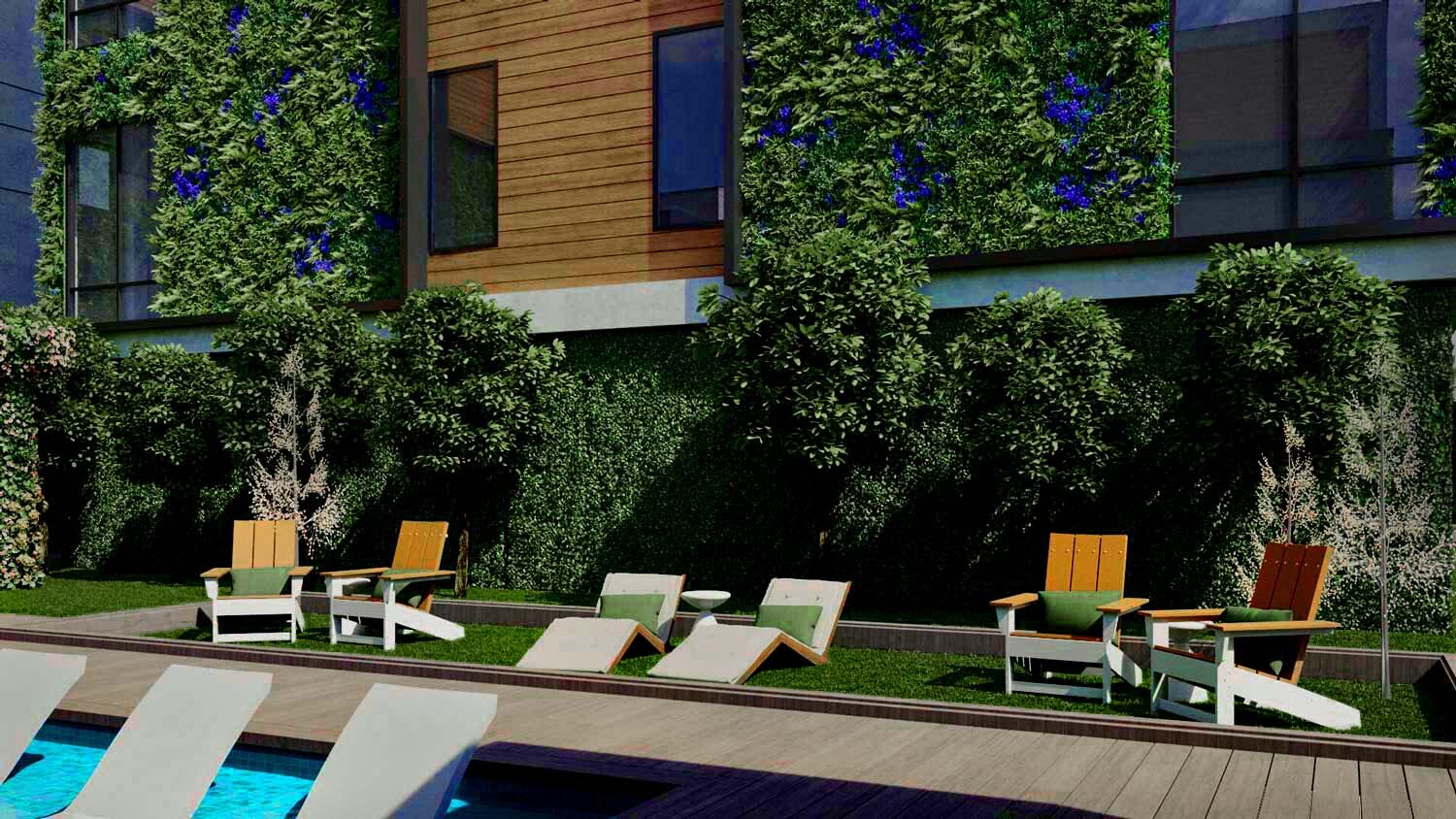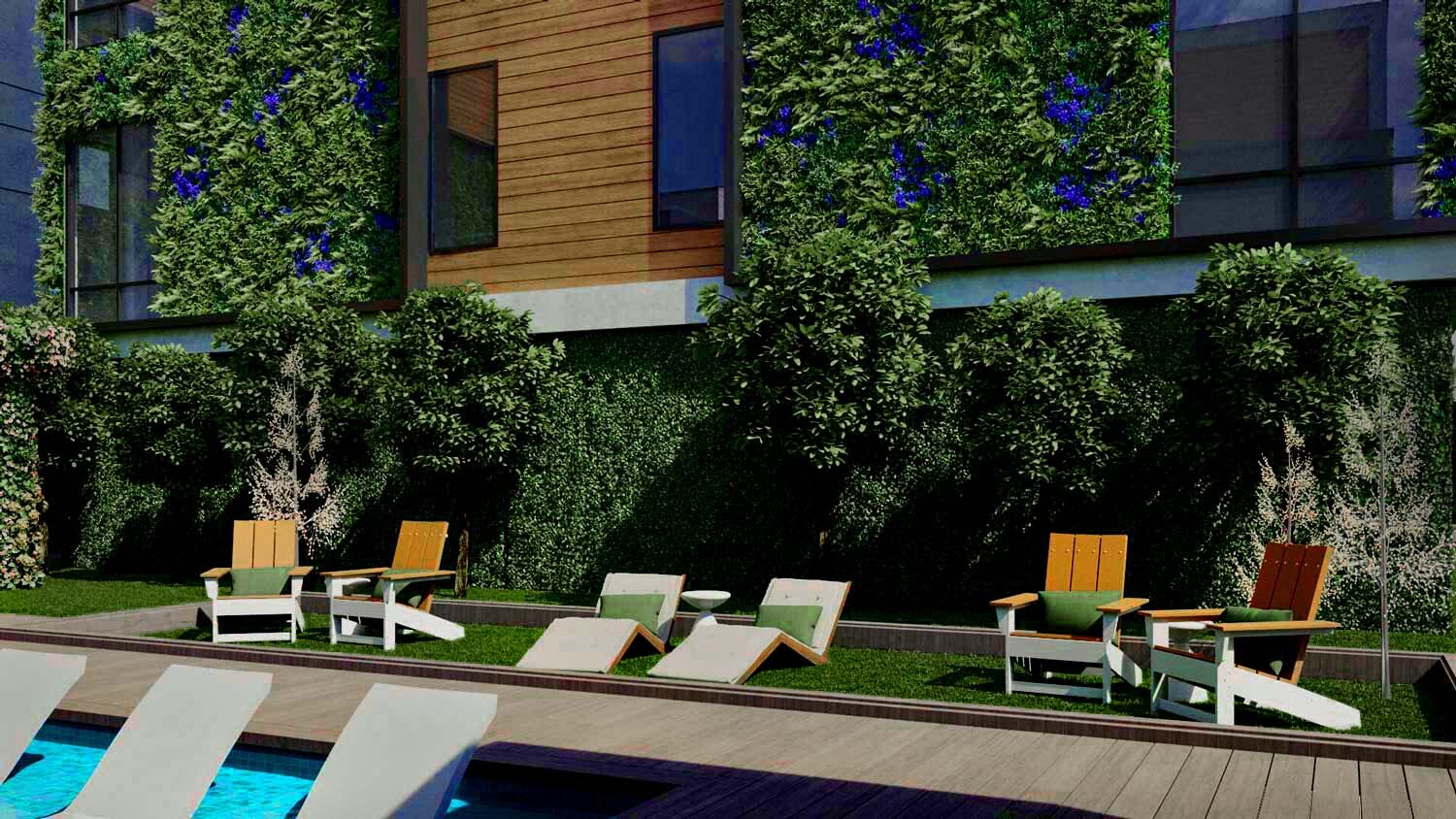 BTR luxury Class A+ fourplex community with 188 units on 7 acres
Only 10-15 minutes from downtown San Antonio
10 minutes from the exclusive La Cantera shopping area
10 minutes or less to large corporate centers, STMC (South Texas Medical Center), and UTSA (University of Texas San Antonio)
One mile from the prestigious Oak Hills Country Club, home to one of the country's most revered golf courses
Coveted mansion filled neighborhood with an abundance of wildlife
Within walking distance (.25 miles) to a state park with a lake, hiking trails, pavillion, and pagoda
Park Lane Austin
Luxury Residences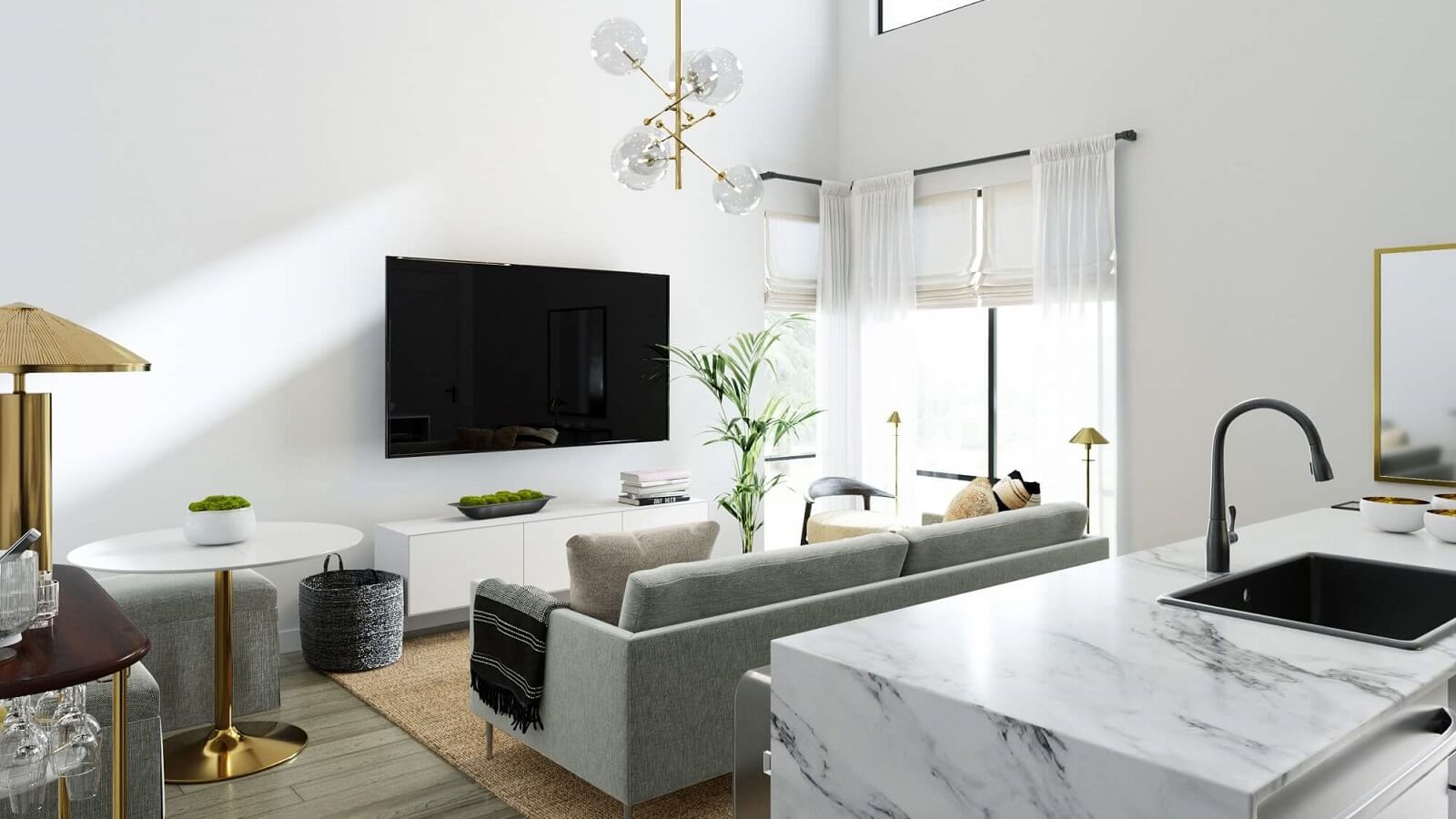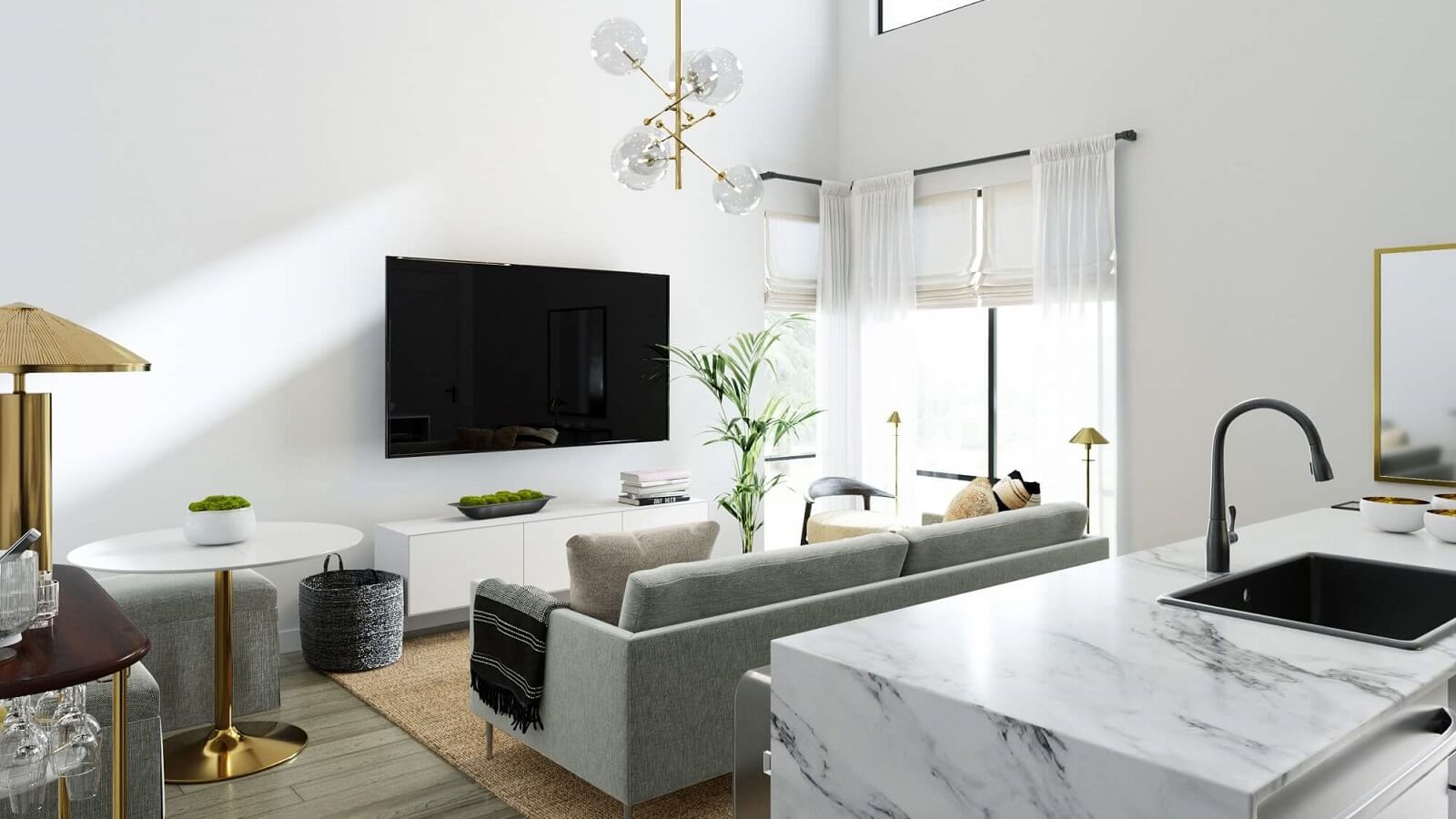 Park Lane Austin is a luxury Class A+ community with 160 units on 8.25 acres
Park Lane Austin is nestled just a few miles south of downtown Austin
It is within walking distance to community shopping, dining, schools, and essential services
McKinney Falls State Park and Onion Creek Metropolitan Park are only a short walk away and provide the perfect opportunity to connect with nature
The perfect comp is right next door
400 yards from our location is Urbana, a build-to-rent, 151 unit community with modern, but not upscale, narrow homes with tiny backyards. Urbana just sold at an astonishing 2.75 cap rate!
Join us as we take full advantage of this gigantic opportunity to invest in a powerful metro that is growing like gangbusters, with a property that is next to the best comp we have ever had in our history!
Botanica Fredericksburg
Luxury Active Adult 55+ Community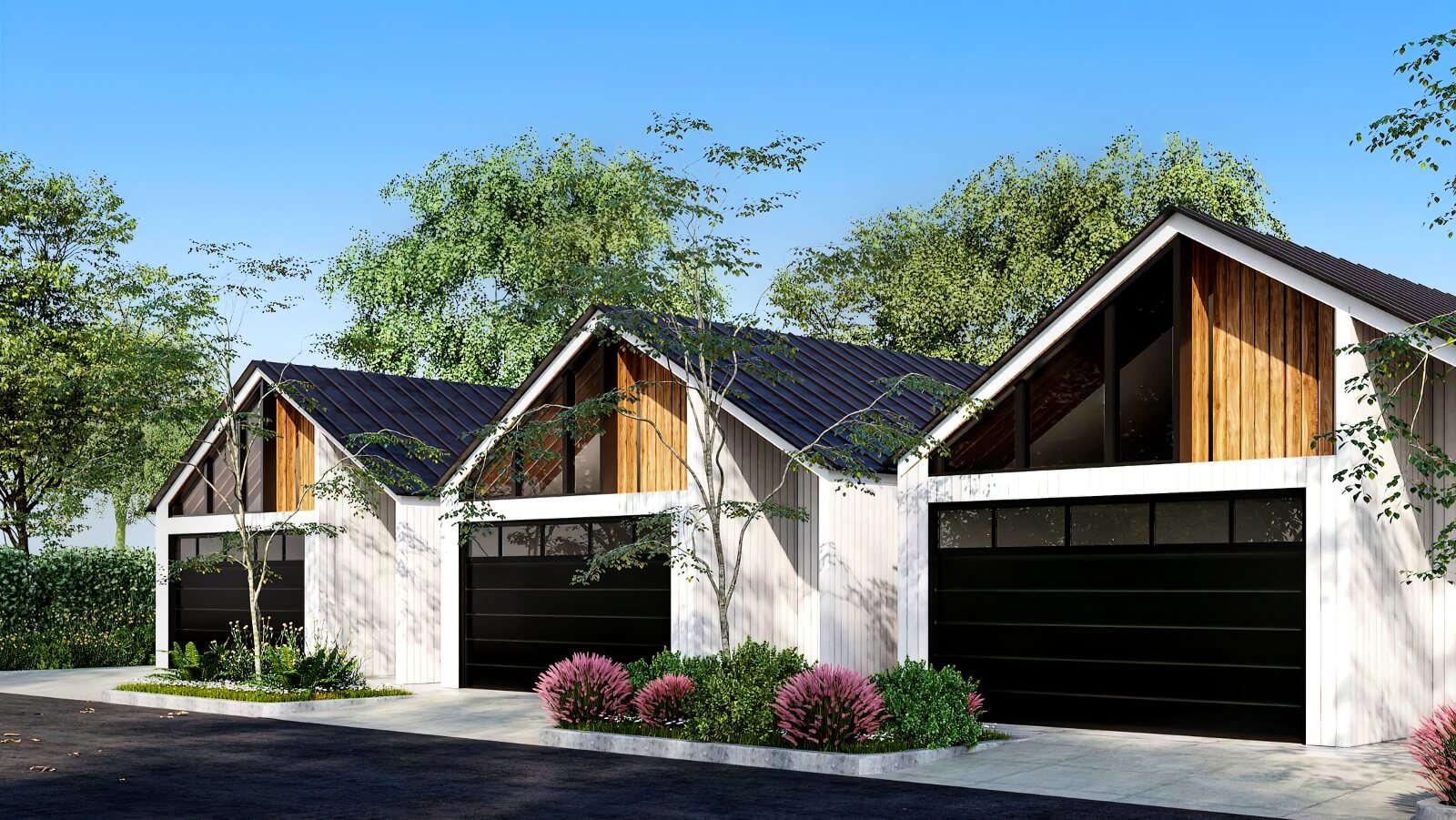 · Botanica Fredericksburg ·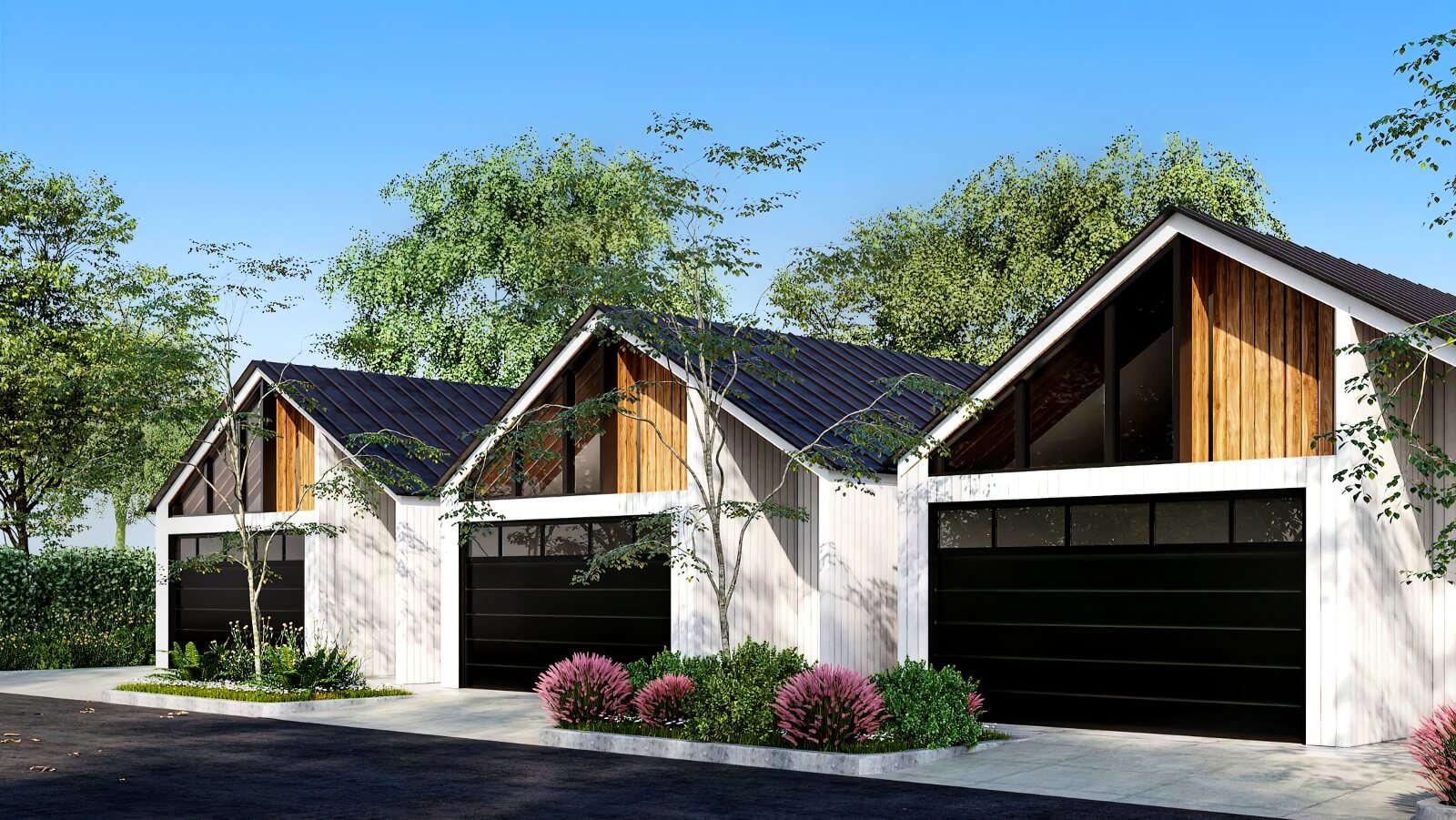 Botanica Fredericksburg is a single story luxury active adult 55+ community with 150 homes on 14 acres
Stunning modern farm house style with vaulted ceilings and an open concept to provide a bright and airy feel. Residences have private patios and chefs kitchens.
Amenities such as a group fitness center, arts and crafts rooms, a lap pool, movie theater and more are planned to be incorporated into the development.
In beautiful Hill Country, it is a popular weekend getaway destination 1 hour from San Antonio and 1.5 hours from Austin
The area is known for having 50 wineries within 10 miles, lush hill sides, and luxury homes and lifestyles. Fredericksburg is known as the "Napa Valley of Texas".
The Austin-San Antonio Corridor/Mega-Region
The Central Texas region is experiencing historic growth due to relocations and expansions of  large companies such as Tesla, Apple, Google, Facebook, Samsung, 3M, Amazon, and Dell.

This growth has put two of Texas' biggest cities on a mind-boggling population collision course, with Austin on one end of the colossal expansion corridor and San Antonio on the other end.
The region has an exploding population. Currently home to 4.5M, it is expected to grow to 6-7M by 2030, a 55%+ increase.
The Austin-San Antonio Corridor is one of the fastest-growing regions in the United States and is on track to become a single mega-metro of epic proportions!

The growth on the corridor between San Antonio and Austin is 'kind of mind blowing'
Austin is Experiencing Off-the-Charts Growth
Located in Central Texas, a region fueling massive growth for major companies such as Tesla, Apple, Google, Facebook, Samsung, 3M, Amazon, and Dell, Austin is ideally suited for explosive growth.
Austin's enormous job and population growth is being sustained by it's pro-business environment, highly skilled workforce, low taxes, and competitive incentives. It's no wonder companies and households are moving there in droves.

Austin crowned the world's No. 1 city to move to in global ranking
16 November 2021
How did Austin, in the eyes of money.co.uk, become the relocation capital of the world? The website examined eight factors: home prices, cost of living, average salary, weather, number of restaurants, number of green spaces, internet speed, and life expectancy.
Going forward, we foresee economic conditions to continue very strongly… with businesses lining out the door trying to get a piece of the action. Join us as we take full advantage of this gigantic opportunity to invest in a powerful metro that is growing like gangbusters with no end in sight.
The Richest Man in the World is HOT for Texas
The Tesla and SpaceX founder is HOT, HOT, HOT for Texas. Over the past year, several of Musk's ventures have placed roots in the Austin area
Tesla is building a Gigafactory for manufacturing electric vehicles in Travis County
SpaceX is breaking ground on a "new, state-of-the-art manufacturing facility" in Austin
He moved from California to Texas in December
His private foundation is relocating from California to Austin
Musk, the richest person in the world, recently tweeted an urgent plea for much-needed housing in Austin, as his companies look to hire employees. Austin real estate has boomed, causing a housing crisis as a multitude of West and East Coast companies look to build up or move their headquarters to the area.
"It's gonna be the biggest boomtown America
has seen in 50 years, at least."
-Elon Musk
"The Austin Metropolitan Statistical Area (MSA) has been one of the fastest growing areas in the country.
The Austin MSA is home to the state capital, multiple high-tech businesses, the University of Texas, one of the nation's largest universities and several other global companies."
Valbridge
Northwest San Antonio, the Most Sought-After Submarket
San Antonio is experiencing a massive growth spurt and is on track to become the 6th largest city in the U.S. by the end of this year, making it much larger than Austin. The population growth is fueled primarily by the large migration from the West which shows no signs of letting up.
The Fund focuses on project locations in the exclusive Northwest area, the most sought-after submarket of San Antonio. Nearby is the 900 acre South Texas Medical Center (STMC), University of Texas San Antonio (UTSA), the San Antonio Spurs massive new training facility, and the acclaimed, 170 acre Oak Hills Golf & Country Club. The Northwest area is also home to upscale dining and award-winning open-air shopping at La Cantera.

Northwest San Antonio, anchored by STMC, has a medical downtown area that is growing exponentially due to the growth in Life Sciences as a result of COVID. This micro area is one of the best micro markets in the country right now, with a trajectory similar to Austin, in the absolute bulls eye of demand.
Let's take a quick look at what's nearby (and the vast pool of potential tenants):
South Texas Medical Center 60,000+ employees
UTSA and UT Health Campuses 30,000+ students live off-campus
USAA Headquarters 17,000+ employees
Valero Energy headquarters 1,600+ employees
There are a staggering 800,000 high income jobs in a 30 minute driving radius. 62% of the local residents are employed in white collar jobs – executive, management, office and professional occupations.
Northwest San Antonio Blue Chip Real Estate Outperforms
As a result of San Antonio's rapidly growing population and real estate investors paying all cash for rental properties, the city has a hot and competitive housing market, with home prices and rents increasing like gangbusters. Due to the record low housing supply and high demand there are often dozens of offers on a single home.
Especially coveted are homes in Northwest San Antonio, where wealthy, master-planned communities offer a tranquil escape from the buzz of the city while having a Hill Country edge.
San Antonians are paying more to rent apartments, with price hikes fueled by skyrocketing housing prices, a tight supply of available houses, and out-of-towners flocking to the area.
"Rental properties are seeing probably 15 to upwards of 30 percent increase in prices. This year more so than ever, I've noticed a higher escalation. I feel we're needed even more than ever now because the marketplace is saturated."
– Billy Elliott, Manager, Apartments Now, San Antonio
As a result of the strong economic and housing growth, investment has come rushing into the city, both in the form of development, followed by acquisitions of new properties.
Fredericksburg, the Best Place to Live in Texas
Located in beautiful Texas Hill Country, Fredericksburg is a popular weekend getaway destination 1 hour from San Antonio and 1.5 hours from Austin. It is known for its exceptionally high qualify of life, lush hill sides, wineries, luxury homes, and high-end lifestyles comparable to Napa Valley or Aspen. Fredericksburg is a private retreat haven where jet setters, boomers, and millennials go to escape from the noise of the city without having to give up its creature comforts: fine dining, live music, and great shopping. With its idyllic surroundings It is especially attractive to people over 50 who are ready to kick back and enjoy the finer things in life.
#1 best place to live in Texas (Movoto)
#8 best place to live in the U.S. (Lonely Planet)
Livability score better than 96% of areas in the U.S. (AreaVibes)
With its small town charm, great schools, and desirable lifestyle, Fredericksburg is experiencing astounding demand for its real estate. It recently became the least affordable city in the state based on median home price, beating out high profile Austin.
$774,000 median list price
+13.6% annual home price growth (10 years)
+134% total home price growth (10 years)
15.8% home price increase projected in 2022 (Zillow)
And it's not just housing prices that are seeing astonishing increases. Look at these impressive rent stats:
$2,800 median monthly rent
30% year-over-year rent change
Botanica Fredericksburg is earmarked for the Fund, a single story luxury active adult 55+ community with 150 homes on 14 acres.
"I have several investments with Neal Bawa through Grocapitus. I trust that his

underwriting is conservative and accurate.

He is very knowledgeable about market conditions and is happy to share his research. During the course of the investments Neal and Anna are both very

responsive and prompt in answering questions.
Their reporting is consistent, timely, and provides an honest portrayal of how the property is doing. The returns I have received on my investments have been very close to proforma projections, even in these very difficult pandemic times. I would definitely invest with Grocapitus again in the future."
FARZANA P., Grocapitus Investor
Wellness Real Estate Commands Premiums
Healthy homes matter now more than ever in the era of Covid-19. People are spending more time at home than ever, and desire homes that promote health and well-being. Nearly 40% of millennials and Gen X home shoppers seek in home health and wellness features.
Wellness real estate is a staggering $134 billion a year industry, and properties featuring wellness can sell much faster and command impressive price premium as compared to 'regular' properties.
5-35% Premium
wellness-branded, single-family homes
At Grocapitus, we saw wellness trends in real estate a while ago, long before COVID-19 pushed them into the international spotlight. Each property developed in The Fund has been designed with wellness at the forefront and all units will include Delos Wellness Solutions. Delos is the leading wellness brand in the world, and creator of the WELL Health-Safety Rating. The Delos system optimizes living spaces for resident health and wellness with purified air and purified water.
Frequently Asked Questions
What is our investment criteria?
Micro targeted sites located predominantly in Central Texas featuring premier locations in top growth neighborhoods in Texan cities such as Northwest San Antonio, Austin, and Fredericksburg.
BTR Focused Fund featuring development projects that are 80% Build-to-Rent including multifamily as well as 55+ active adult communities, and up to 20% opportunistic Build-to-Sell luxury communities
Reduced Risk

All projects are new construction, but will be fully zoned before they are added to the fund. Additionally, if a project is unable to obtain permits, the Sponsors will buy back the land from the fund.
Prior to sitework beginning, a market study of the submarket will be conducted by an independent third party and used to verify underwritten rents and cap rates

All buildings will be "Well Certified" featuring Delos best-in-class solutions to create living environments that support overall health and well-being
$20M to $80M total cost to complete per development
How does the Fund invest into the projects?
The Fund is planning to raise $50M, but we've allowed up to $70M in the PPM, to invest in 5 to 8 development projects that meet the fund's investment criteria and timeline. For each project that is approved, the Fund will contribute approximately 50-60% of the required equity per project. Other capital sources will be used for the remaining equity each project needs, combined with a construction loan (approximately 70% loan-to-cost).
Thus the Fund is an investor in each of the projects, and while there may be other sources of capital that also invest in each project, the Fund will receive equal or better treatment compared with the other capital sources.
When will cash distributions begin and how frequently?
Distributions for the 6% or 8% cash flow during construction (based on investment class, more details in the PPM) will begin at least six months after your investment into the fund, on the third week following quarter end, and continue for 24 months (8 quarterly payments).
How are you projecting returns?
Each project is underwritten individually and we roll up the individual projected returns into a cumulative weighted average return at the fund level. It is normal for certain properties to do better than others, and you are spreading out your risk amongst multiple projects in multiple markets, which is a key benefit of a fund.
What is the duration of the Fund?
We anticipate divesting of all Fund assets within 5 years. However, we also anticipate several capital events happening much earlier, such as individual property dispositions that could happen, starting in 3 years. This will return significant capital back to investors early in the life of the Fund.
How much are the Sponsors investing in the Fund?
The Sponsors intend to invest a minimum of $250,000 per project as Class A shares in the Fund, but no more than five percent (5%) of the Total Capital Commitment.
What happens if project costs exceed the budget?
All of our projects will have a pre-negotiated GMP contract (Guaranteed Maximum Price) . There is a 5% hard cost contingency added to each project on top of the expected cost to build to cover potential overruns. Our projects also include a Construction Performance & Payments Bond or "Surety Bond" which protects against disruptions or financial loss due to a contractor's failure to complete a project or failure to meet contract specifications, such as completion of project on time and on budget. Thus our General Contractor is seriously incentivized to stay on time, or face penalties.
What happens if a project takes much longer to build?
Our projects also include a Construction Performance & Payments Bond or "Surety Bond" which protects against disruptions or financial loss due to a contractor's failure to complete a project or failure to meet contract specifications, such as completion of project on time and on budget. Thus our General Contractor is seriously incentivized to stay on time, or face penalties.
What are the Fees for the Fund?
There is 0% Fund Fee : No markup on costs of administering the fund will be charged by the Managers. Any direct expenses relating to the Fund are passed through to the Fund, and no fees will be added on top of that. It is estimated the annual expense cost for the Fund would run 25 to 40 basis points (0.25-0.4%) based on capital contributions.
The Fees paid to General Partners by the individual projects the Fund invests in are as follows:
Developer Fee: 4% to 5% of hard costs per individual project with the 4% fee for any projects that exceed $50M in hard costs, paid out in 25% portions as per achieving key development milestones defined in project entity PPM (Completion of Equity Raise, Loan Origination, Certificate of Occupancy, Stabilization or 90% Lease-up).
Asset Management Fee: 2% of rents (note the Fund does not intend to hold the assets for more than a few months after completion).
Commissions up to 3.0% if we sell individual fourplexes. If entire communities are sold we will pay a third-party broker, not ourselves. Individual condo sales may see higher commission fees up to 4.5% in line with industry standards which again would be paid to third-party brokers, not ourselves.
How long will you be raising capital?
We will keep the fund open until we achieve our equity goal or 12 months plus one, six-month extension, whichever comes first. We anticipate achieving our goal well within the initial 12-month period and we have the right to close the capital raise period at any point. We recommend investing as soon as you are interested to make sure you have a spot.
"Neal and his Grocapitus team are awesome! I've invested in 4 projects with him and after 2 years we've already sold one. He's outperformed other syndicates that I've invested with for much longer. I love getting his monthly updates. It's rare to have a syndicator update us so regularly
Grocapitus is a breath of fresh air. They do things differently and way better than their competitors. Thank you Neal for being an amazing leader to your team! I couldn't be happier with the results so far. Looking forward to investing more in the future."
SARAH L., Grocapitus Investor
Meet the Fund Management Team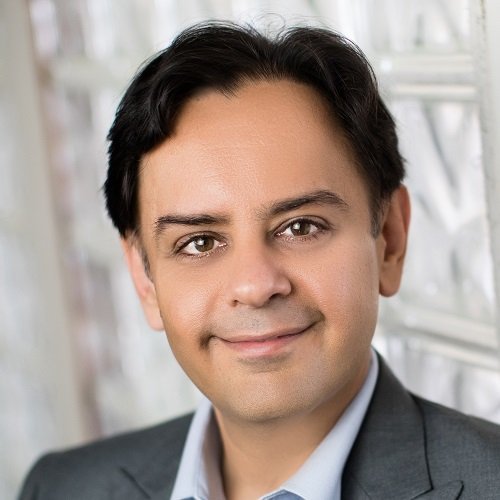 Neal Bawa
Grocapitus Investments
· Neal Bawa ·
Neal Bawa is a technologist who is universally known in the real estate circles as the Mad Scientist of Multifamily. Besides being one of the most in-demand speakers in commercial real estate, Neal is a data guru, a process freak, and an outsourcing expert. Neal treats his $508+ million-dollar multifamily portfolio as an ongoing experiment in efficiency and optimization.
The Mad Scientist lives by two mantras. His first mantra is that, "We can only manage what we can measure". His second mantra is that, "Data beats gut feel by a million miles". These mantras and a dozen other disruptive beliefs drive profit for his 440+ investors.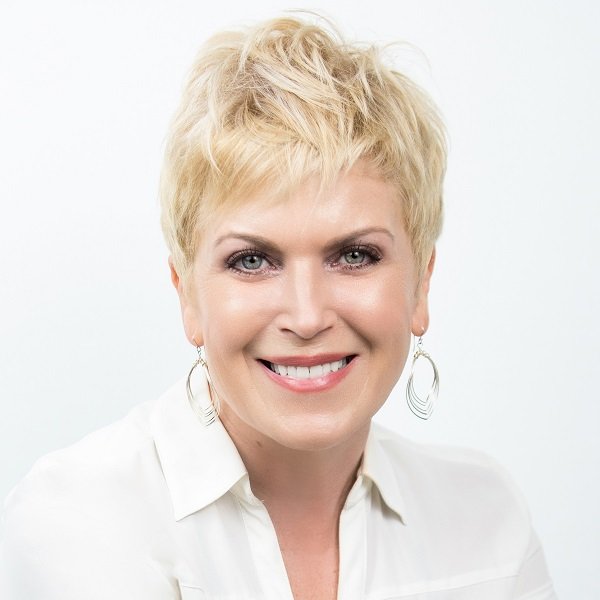 Anna Myers
Grocapitus Investments
· Anna Myers ·
Anna is a third-generation commercial real estate entrepreneur who applies her 25+ years of experience in technology and business to finding, analyzing, acquiring and asset managing commercial properties in key markets across the U.S.
As a tech geek and systems architect, Anna is known as the "Chief Plate Spinner" at Grocapitus. She collaborates with her business partner, Neal Bawa, to implement systems and processes that strive for efficiency and scalability both within the company as well as throughout their portfolio.
As the head of acquisitions for the company, Anna teaches underwriting and deal analysis for MultifamilyU in quarterly Boot Camps. MultifamilyU is an apartment investing education company owned by the principal, Neal Bawa. Also via MultifamilyU, Anna hosts weekly webinar events featuring top speakers in real estate. As the head of asset management for the Grocapitus portfolio, Anna brings a data-driven approach to track and insert optimizations to the properties to help drive property performance and investor returns.
Anna regularly speaks on podcasts, webinars and at conferences covering topics including Asset Management, Deal Analysis, Real Estate Trends, Opportunity Zones, How to 1031 into a Multifamily Syndication, and much more.
Because real estate is an occupation that can create abundant opportunity in lifestyle, Anna is also a digital nomad living and working remotely from beautiful locations all over the US, currently residing on the East Coast in Boca Raton, Florida.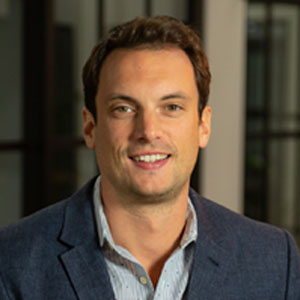 · Jon Bursey ·
Academically, Jonathan was a scholar at the second oldest school in England still operating today, The King's School Rochester (Est. 604 A.D.). As Jonathan advanced into tertiary education, he attended the Business School at Nottingham University where he studied Finance, Accounting, and Management. He received the second highest grade in his Bachelor's Degree.
Jonathan was awarded one of thirty training contracts out of more than five hundred applicants at the National Audit Office in London, thus beginning his career as an accountant. He was assigned to the M.O.D. (Ministry of Defense), a high security clearance division dealing with multi-billion pound activities.
In 2010 he transitioned into the Quantitative Finance field and in his second year with the company he was the highest revenue-producing employee. Jonathan was responsible for the company's business presentation to the U.S. Embassy and as the director of Business Development, Jonathan helped to successfully grow the company's presence in the U.S. markets by forming relationships with managing directors of some of the largest investment banks, partners of multi-billion dollar asset managers and hedge funds.
In 2014, Jonathan joined a vertically integrated real estate company in Los Angeles as Director of Business Development. He became the COO, and partner in the firm, and thereafter doubled the size of the organization to nearly 100 people. After facilitating the sale of the real estate group in 2017, Jonathan co-founded Urban Mutual, a private equity investment firm. Jonathan managed company-wide operations for the group's first mortgage and mezzanine funding investment activity to renovation and new construction projects. Jonathan understands the detail required to underwrite profitable and successful development projects.
Urbanist was established to be the sponsor and brand behind the creation of boutique designer-smart-wellness multifamily development projects. Jonathan is inspired by beautiful building form; growing up in one of the most historic cities in England, and his time living in London and traveling throughout Europe, he is driven to create beautiful, design-conscious, boutique communities that will stand the test of time in terms of quality and aesthetics. As a stakeholder in Urbanist and with significant personal capital invested during the lifetime of each project, Jonathan is resolutely committed to the success of Urbanist and its developments.
Let Us Help YOU Receive MORE PASSIVE INCOME
This material does not constitute an offer or a solicitation to purchase securities. An offer can only be made by the Private Placement Memorandum (PPM).The PPM and its exhibits contain complete information about the Property and the investment opportunity. The information contained herein is not a substitute for an investor's complete review of all of the information attached to the PPM as part of their own due diligence regarding this investment opportunity and its suitability for their investment portfolio.
© Copyright 2023 · Grocapitus Investments · All rights reserved · Privacy Policy
The information contained in this excel model / projection and in the described materials ("the information") is presented for illustrative and educational purposes only. It is not presented nor should it be treated as real estate advice, legal advice, investment advice, or tax advice. We advise all parties to do their own research and obtain independent financial, legal and professional advice before making any investment and business decisions. Your personal individual financial circumstances must be taken into account before you make any investment decision. Grocapitus, its directors, office holders, presenter(s), its authorized distributors, promoters and licensees, their employees and speakers do not guarantee your past, present or future investment results whether based on this information or otherwise. The information supplied is always subject to alteration without notice. Grocapitus, Urbanist, its authorized distributors, promoters, licensees, associates and employees may hold shares and/or obtain fees and/or other benefits from the companies presented and promoted in the described materials. To the extent permitted by law, Grocapitus gives no warranty and make no representation as to the accuracy of excel model / projection and accept no liability for any loss which may be suffered by any person who relies either wholly or in part upon the information presented. All parties must only rely upon the contents of any legal agreements, formal disclosure statements and their own research and enquiries in relation to any property to be acquired and/or contracts entered into.