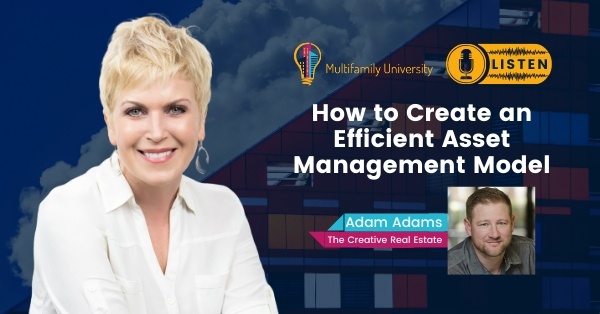 In this podcast, you'll learn:
As syndicators we are responsible to our investors
Asset Managers are serving both residents and investors
A great Asset manager is good with people and numbers
"We just don't buy apartment buildings, we buy a community"

As a Property Manager, you should:

Take care of showing the property when there is a vacancy
Receives the applications which become leases
Vet the tenants to make sure they meet the qualifications
Move ins and move outs
Turn overs and renovation
Be responsible to deliver the numbers
Keep the books and Inputs data in the company software
128 UNITS NEW CONSTRUCTION
CLASS A MULTIFAMILY SYNDICATION OPPORTUNITY
Explosive job and population growth · Fastest growing home prices in the nation · Experienced team and 3rd party validation
Asset Management Models
Monday Morning Report (MMR) – details about economic occupancy, delinquency, number of repairs and service, numbers of NTV (Notice to Vacate), current occupancy.
Leads and Leases Report: (LASAL SYSTEM)
L-tracking incoming Leads
A-Appointments that was generated from the leads
S-the actual people that Showed up to the appointments
A-how many people gave the Application
L-how many people got approved  for the Leases 
Why check the Ratio from Leads to Appointments?
Reason why "Numbers Don't Lie"?
CAPEX Tracker – a report where you can see units numbers that are up, what size they are, when they became vacant, when they started working on the unit, when they finish it and the budget.
How to find the best property management company
Narrow down the best in property management company in your area
Interview them in detail that corresponds to what you're looking for
Open to your company's system
Grocapitus Opportunity Zones
Dramatically reduce your capital gains taxes from the sale of stocks, bonds, real estate, etc. by investing in Grocapitus Opportunity Zones (pay as little as $0)