Turnkey Fourplexes
Equinox Townhomes · New Braunfels, TX
Projected Returns
Launched in June 2021, Equinox Townhome in New Braunfels Texas is a new construction Class B townhome community in the high growth Austin-San Antonio corridor. This triplex and fourplexes community features spacious living, and a school district rated A+. We are working with investors interested to pre-purchase fourplexes directly from us. Project estimated to begin delivery Q1 2023.
Learn More
Turnkey Fourplexes
Botanica Oak Hills · San Antonio, TX
Projected Returns
Launched December 2020, Botanica Oak Hills is a new construction boutique luxury fourplex build to rent community that merges health & wellness initiatives with striking green wall and boxwood design. We have pre-sold 60% of the fourplexes, ensuring strong returns for investors. We are working with buyers interested in 1031 purchasing of fourplexes for delivery in 2023.
Learn More
Turnkey Fourplexes
PARK LANE · Houston, TX
Projected Returns
Our second boutique fourplex project launched mid-2020. Park Lane Houston is a collection of park-frontage, branded, designer Class-A multifamily residences, in the heart of one of Houston's fastest urban growth corridors, Project fully subscribed for syndication, open for investors to pre-purchase fourplexes directly from us, and delivered at completion. 1031 eligibility starts mid-2022.
Learn More
Turnkey Fourplexes
EQUINOX IDAHO FALLS · Idaho Falls, ID
Projected Returns
Launched May 2021, Equinox Idaho Falls is our first new construction townhome community based in Idaho Falls. It is a Class B, 66 unit fourplex community in an appreciating, desirable residential neighborhood. It is next to shopping, schools, services & employment centers. Neal and Anna will hold 25%+ of this community personally. In late construction, Phase 1 delivered and occupied with the rest completing in early 2023. Fully Subscribed.
Learn More
UGro Premier Texas Build-To-Rent Fund
Grocapitus Direct Portfolio
Grocapitus Investments exists to find and present rock-solid commercial real estate investments to our highly valued capital partners. In addition to producing attractive risk-adjusted returns for our investors, we strive to enhance the life of every tenant, team member, and individual that comes into contact with our business.
We help people become financially free by investing in multifamily apartment buildings, student housing, and industrial properties in high-quality markets nationwide. To accomplish this on a consistent basis, our rock star team executes our proprietary data-driven process for identifying, acquiring, managing, stabilizing, optimizing and divesting cash-flowing value-add Class B and C properties. We also build best in class new construction multifamily, student housing, flex industrial and self-storage projects.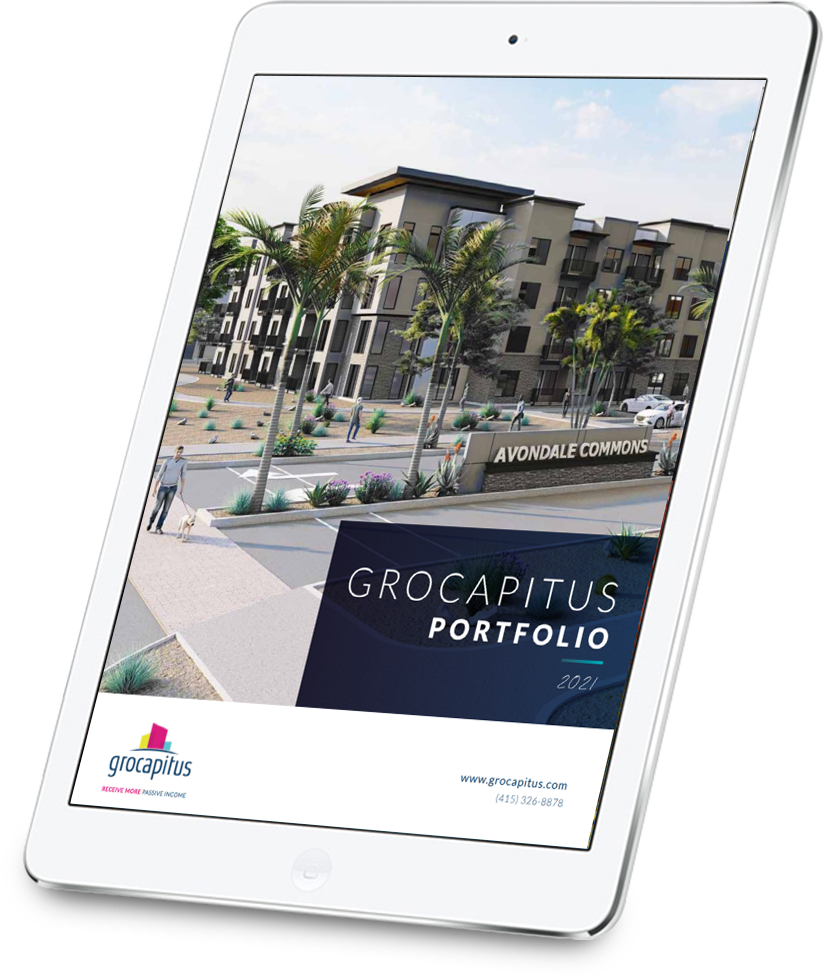 What Our Investors Say About Us
Neal does wonders with investor money. The ROI with Neal beats all my projects with other firms.
 Besides this key aspect, I want to share a few other things.
When I started working with the team in 2018 for the Park Canyon project, I found Neal's team to be superb. They are responsive, provide quality work, and the operational flow is seamless. Neal not only deploys many advanced technologies, concepts, methods to identify opportunities but also manages each project with unbeatable efficiency.
Bottom line – Neal is a disruption force in his field, he has everything down to a science. He fuses the best practice of both technology and business, into his workflow. And he always seeks the truth. If you are with Neal, you are on the fastest train!
I always wanted to get involved in real estate investing, but never wanted the headaches that can be associated with being a landlord. I also knew that I lacked the knowledge needed to make informed investment decisions.
Fortunately, a friend told me about Neal, Anna and the Grocapitus team. I was impressed with the ease of onboarding, detailed due diligence of opportunities to aid decision making, and great communication via monthly project updates.
I was so impressed with their organization that in the last 2 1/2 years, I have invested in a total of seven projects. Our first project together, Greenfill Storage Depot, recently had an early exit that far exceeded our expected return! A true home run! Thank you Grocapitus!
I have worked with Neal and his team at Grocapitus for four years, and I have the perspective of being a passive partner in his deals which have come full circle to completion. I also have the perspective of being a general partner in my own deals as well as a passive partner in deals with other syndicators.
Neal's datacentric approach gives him a near oracle like insight into the vagaries of not just commercial real estate, but also macroeconomic trends as they impact microeconomic zones and industries. His ethics are beyond reproach and his interests are clearly aligned with his passive partners.
He is what you want in a partner, someone who is scanning the horizon for both threats and opportunities, someone who can hunt for the right prey at the right time, and you both get to dine on the feast together.
Would You Like Access To Our Investment Opportunities?