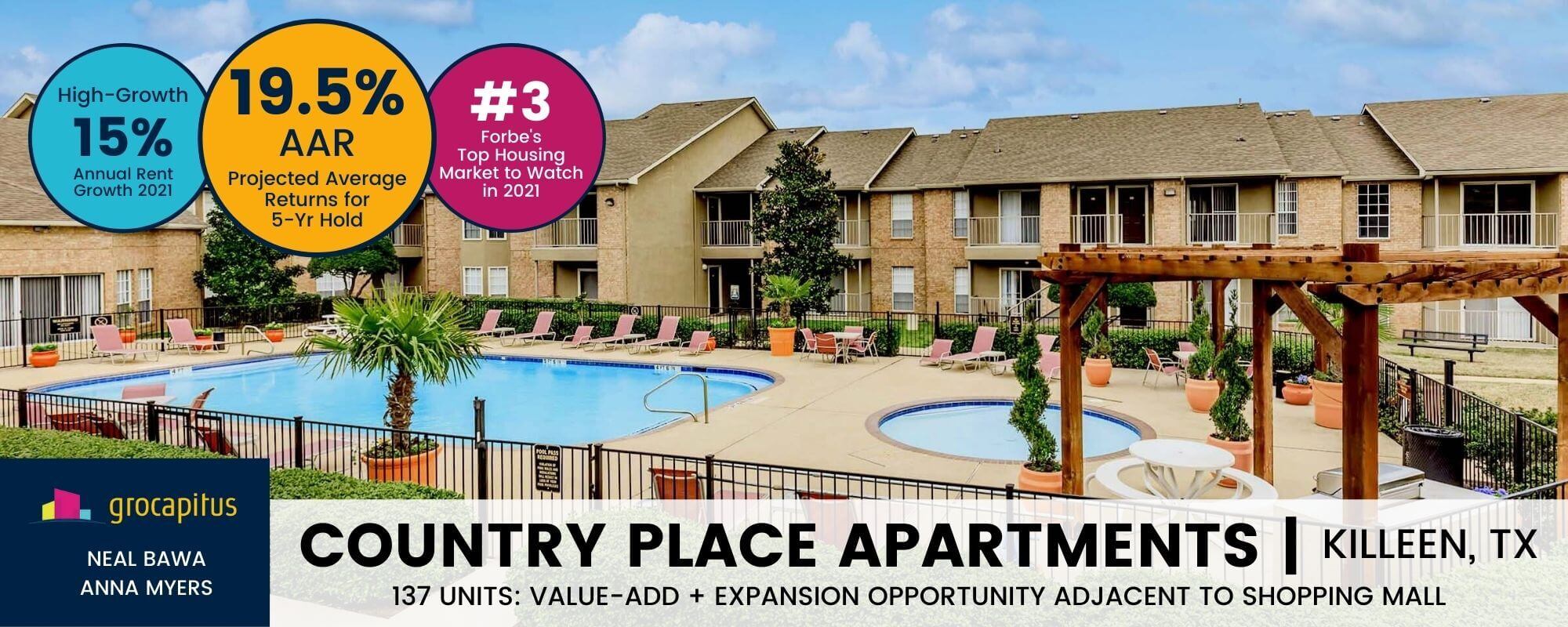 506c Investment for Accredited Investors
This Syndication Is Fully Subscribed and Closed To Additional Investors
Close Proximity to Austin
Forbes Magazine named Killeen "#3 Top Housing Market to Watch" for 2021 due to the migration from Austin to nearby, more affordable areas.
Ideal Value-Add Multifamily
A compelling value-add opportunity in excellent condition with significant untapped upside and the potential to become a Super Value Add.
GREAT FOR BUSY PROFESSIONALS & RETIREES
Enjoy tax-advantaged passive monthly income AND backend profits in a soaring asset class while we do ALL the work!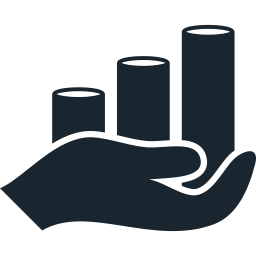 "Neal and his Grocapitus team are awesome! I've invested in 4 projects with him and after 2 years we've already sold one. He's outperformed other syndicates that I've invested with for much longer. I love getting his monthly updates. It's rare to have a syndicator update us so regularly.
Grocapitus is a breath of fresh air. They do things differently and way better than their competitors. Thank you Neal for being an amazing leader to your team! I couldn't be happier with the results so far. Looking forward to investing more in the future."
SARAH L., Grocapitus Investor
What We Love About This Project
Killeen is one of the last affordable areas near Austin, which is the most explosive metro in the country, and ranked the #1 best city to live in the entire world. As more and more families get priced-out of Austin, they are moving to more affordable secondary markets like Killeen, which has a limited supply of housing.
Flexible remote work policies make it feasible for people to live in lower cost cities like Killeen while working for a tech company in Austin, only 64 miles away.
Killeen has a thriving economy and robust income growth. It has high apartment occupancy, strong rent increases, and there is a limited supply of apartments in the market. This is exactly what we look for a value-add multifamily investment!
Country Place Apartments is a non-flashy value-add project, which is where we have achieved some of our best returns for investors. There are typically higher profit percentages in workforce housing opportunities in tertiary markets like Killeen than in fancy projects in large well-known metros.
This is the perfect investment for investors desiring cash flow AND significant backend profits from a proven and reliable business model.
This investment allows investors to take advantage of lucrative tax incentives such as depreciation and year 1 bonus depreciation. On a $100K investment, our initial estimate is that you will receive $83K of depreciation "paper losses" to offset other income in year one!
This property is EXACTLY what we look for in a value-add multifamily. It has a lot of low hanging fruit that will allow us to raise rents in a variety of ways without the need for risky, difficult to implement strategies.
There is the potential to acquire adjacent land and build additional units, a strategy that has been massively profitable for us in the past.
Country Place Apartments is a Class B property in Killeen built in 1996. It is a 506c investment for accredited investors. The minimum investment is $100K, with 75k on standby/lower priority. The project is open to self-directed IRA's.
In response to investor requests for increased cash flow, especially in the early years, the deal is structured with a preferred equity return tier and an equity tier. 30% of investor capital is preferred equity with a 9% preferred cash-on-cash return. 70% of investor capital is equity, with a 7% preferred return.
Our business plan is simple and straight forward:
Perform strategic interior renovations for a $185 rent bump
Improve operations with our efficience center and the use of Asset Living for property management
Refinance in years 3 or 4 (optional)
Sell the property in 3-5 years
Join Us For A Virtual Tour
"I invested in Grocapitus' project because I liked their data driven approach to analysis and conservative underwriting. So far results have been delightful as the project has outperformed the projections and continues to perform well even during the coronavirus crisis. I also appreciate the fact that Grocapitus is easily available and they make it a point to communicate personally to address any questions I might have."
ANSHU S., Grocapitus Investor
Why We Love Investing in Texas
The lone star state is breaking records year after year, positioning itself as a global leader. It has the perfect combination of a highly skilled and growing workforce, low taxes and competitive business incentives. Here are just a few of it's numerous #1 rankings:
#1 Best State for Business (17 years straight) Business in Texas, Oct 2020
#1 Exporting State (19 years straight)
U.S. Census Bureau, 2020
#1 Tech Exporting State (7 years straight)
U.S. Census Bureau, 2019
#1 Corporate Expansions & Locations
Site Selection, 2020
#1 Job Creator in U.S.
U.S. Bureau of Labor Statistics, 2020
#1 Fastest Growing State Economy
U.S. Bureau of Economic Analysis, 2020
#1 Growing State Population
U.S. Census Bureau, 2020
#1 Best State for Business
Chief Executive, 2020
Best State to Launch a Startup
Inc., 2020
Four of the top 10 largest cities in the U.S. are located in Texas – Houston, Dallas, San Antonio, and Austin. And if Texas were a nation, it would be ranked the 9th largest economy in the entire world, ahead of Australia, Mexico, Spain, and Russia. It is also home to 50 Fortune 500 company headquarters.
How Killeen Benefits From the Scorching Hot Austin Housing Market
There is a strong correlation between rising home prices and multifamily demand. The more housing prices rise, the more potential home buyers are priced out of the market, increasing demand for rental units.
This is a major factor in Austin, the #2 top real estate market in the country, and soon to become the least-affordable city outside California. Recently ranked the #1 best city to live in the entire world, there is plenty of room for Austin's astounding growth to continue for years and years.

"Prices for U.S. homes will climb another 16% through 2022. Of all the shortages afflicting the U.S. economy, the housing shortage might last the longest."
Jan Hatzius, Chief Economist
"In Austin, the median listing price has risen 40% in one year to $520,000." Valbridge
The extreme rise in Austin housing prices has caused rents to increase dramatically. As a result, home buyers and renters are flocking to lower cost suburban markets.
Killeen is a perfect example of this migration and has been named one of the hottest housing markets by Forbes magazine for 2020 and 2021.
Many of today's workers are capable of working from home the majority of the time, and only have to travel into the city once in a while. That's the beauty of being so connected. More and more people can work  from the comfort of their own home without having to go into the office every day.
Plus, entrepreneurs and other business owners will leave high-priced areas and flock to nearby areas because the prices are lower. With a healthy job market and the ability to telecommute, it's very easy to live in Killeen and still have an excellent job in Austin without having to worry about being unemployed.

I've invested in 6 of Neal's projects. As I write this, we just had the first successful exit: the Windward Forest Multifamily project, where we earned >20% IRR.
Neal is extremely agile. Until COVID hit us, his projects were mostly multifamily deals (each with some value-add strategy that should increase the NOI). Since then, he realized that there may be higher risk in such deals due to tenants' unemployment, inability to pay rent, and eviction restrictions.
Still, I am very impressed by the multifamily projects performance: the occupancy levels have not gone down, and rent collection is very high, given the circumstances. I personally like the multifamily projects more, as they offer dividends from the rent income, and it's easier to predict their performance. Anyways, I trust Neal's numbers, so I have invested in his recent construction projects, too. Keep them coming, Neal!
Ivan Z.
Higher Profits in Tertiary Markets
While larger gross profits can be made in major, well-known metros, many tertiary markets on the outskirts of the booming metros may provide bigger percentage profits. Which would you rather have, a 25% profit on a non-flashy property in a mid-sized city, or a smaller profit on an expensive purchase price in a flashy large downtown area? We prefer to pick projects that make our investors a lot of money over fancy ones in high cost downtown areas. But we are extremely selective in the tertiary markets we choose.
We searched for almost a year to find a value-add multifamily project with strong returns near Austin, the most explosive real estate market in the last 50 years. Most boom cities take years and years to experience the same growth Austin has had in the past 18 months. It's phenomenal and now it's going to fuel growth in the smaller markets in it's orbit.
We expect it to be very similar to the boom in tertiary cities such as Sacramento, Tucson, and our favorite city, Dalton, Georgia where we have the best performing value-add syndication in our entire portfolio.
Sacramento blossomed from a "cow town" with a desolate city core to a thriving city experiencing a huge real estate boom and massive urban renaissance. The transition was primarily fueled by people leaving the high priced Bay Area in search of lower cost urban living.
Here are the main reasons they moved:
Homes were a fraction of the cost in Sacramento compared to San Francisco
Many of today's young, tech savvy workers are able to work from home the majority of the time, and only travel to the office once in a while
Entrepreneurs and business owners flocked to the area due to lower prices. This created jobs and a vibrant environment.
They could easily drive two hours to visit San Francisco for a show, fine dining, sports, or other activities.
Killeen, less than an hour drive from Austin, with it's lower priced housing and rents, has all the makings of following in the footsteps of Sacramento and other booming tertiary markets. If you missed out on Sacramento or Tucson, this is another chance to cash in on what could be an even bigger boom.
Killeen Growth is Increasing Rapidly
Located in the heart of central Texas, Killeen is a family-friendly ethnically diverse city with a thriving economy fueled by Fort Hood, one of the largest military bases in the country. There is a great community atmosphere and Killeen residents have access to down-home barbecue, an abundance of outdoor and recreational activities, and fun music joints.
Killeen and its surrounding areas work hard to promote an active lifestyle for families with numerous parks and playgrounds for kids. Killeen has facilities for sports and other activities, public pools, a spray pad and the Family Aquatic Center with waterslides and a 25-meter lap pool for the hot summer months. Hike and bike trail provide nice settings for walking, running and biking.
Killeen home sales are moving lightning fast this year with a staggering 66.5% of homes sold off market in two weeks in October. Home price appreciation through Sept 2021 was an impressive 24.3% according to Zillow. With low housing inventory and strong demand, it is not uncommon for houses on the market to receive multiple offers and all-cash offers.

Killeen Named #3 Top Housing Market to Watch, 2021
(Based on Zillow Housing Data and Redfin Home Sales Data)
#5 best places to live in Texas (US News & World Report, Oct 2021)
#6 in U.S. for six-figure jobs, up a whopping +175%! (Stessa, 2021)
With its rapid growth and proximity to Austin, Killeen is being hailed as one of the next "boom towns." The city is expanding quickly with population growth 2.9X faster than the U.S. average for the past 10 years. This expansion is expected to soar over the next decade and beyond as people migrate to growing cities with strong economies and affordable home options.
Watch this news piece to discover what it may look like down the road:
"I have invested in a couple of opportunities with Grocapitus. One of them is a multifamily property, which has been performing superbly, and way better than the initial predictions. The second one is a new construction project, which is on-time, even during the COVID-19 pandemic. And the marketing material that the team has put together to lease these new units is top-notch. Awesome job by Neal and his team in managing the properties and consistent communication with their investors."
AVINASH P., Grocapitus Investor
Country Place Apartments represents a fabulous opportunity to capitalize on the phenomenal growth in Central Texas and take advantage of the higher returns in secondary markets.
It is an investment in a high growth tertiary market with fantastic rent increases in 2021. The Class-B asset features Class-A amenities such as a resort style pool, playground, basketball court, business center, covered parking, dog park, and 24-hour fitness center.
The current owner has spent $600K on exterior renovations and $300K on interior renovations resulting in $65/unit premiums over the classic units.
Rents are $90 below market
With current rent and occupancy levels there is plenty of meat on the bone to raise rents, even without further renovations, and with minimal vacancy rate risk. Strong organic rent growth in Killeen coupled with light renovations and added amenities can boost rents even higher.
Killeen rents rose an astounding 15-22% for 2-to-4 bedroom unites in 2021! (Zumper, Oct 2021)
The 65 classic units can undergo strategic interior renovation for a $185 rent bump
Package delivery lockers can be added to the property, resulting in a $10 rent bump
A valet trash service can be implemented to generate $35/unit/month
Bottom line, there are numerous ways we can add value to this property for increased cash flow and a higher valuation upon refinance or sale.
Built in 1996, Country Place Apartments is a Class B property with many Class A amenities. The buildings are well maintained and have "good bones." It is one of the newer apartments in the local area.
With five different two-bedroom floorplan designs, Country Place offers spacious apartment homes in an appealing environment. Units come with fully equipped, energy-efficient kitchens, cable outlets, outside storage, ceiling fans, mini blinds, computer desk, and washer and dryer connections with washer and dryer rentals available to tenants for $60/month.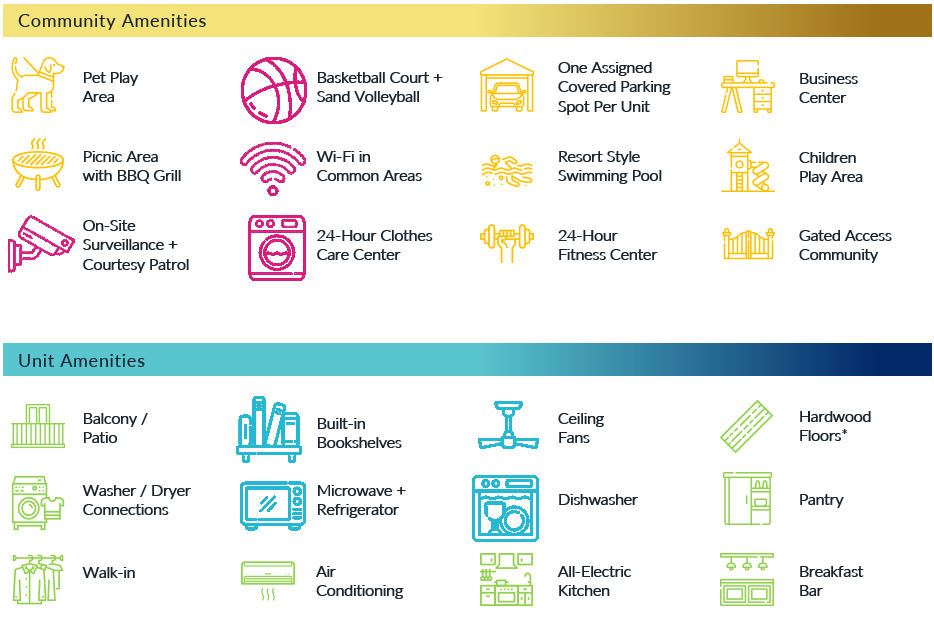 "I have several investments with Neal Bawa through Grocapitus. I trust that his

underwriting is conservative and accurate.

He is very knowledgeable about market conditions and is happy to share his research. During the course of the investments Neal and Anna are both very

responsive and prompt in answering questions.
Their reporting is consistent, timely, and provides an honest portrayal of how the property is doing. The returns I have received on my investments have been very close to proforma projections, even in these very difficult pandemic times. I would definitely invest with Grocapitus again in the future."
FARZANA P., Grocapitus Investor
Tax Incentives / Depreciation Savings
This investment is also a great way to take advantage of lucrative tax incentives such as depreciation and bonus depreciation via cost segregation.
In fact, most real estate investors do not pay any taxes on their cash flow until the property is sold, due to depreciation benefits
On a $100K investment, our initial estimate is that you will receive $83K of depreciation "paper losses" to offset other income in year 1 due to bonus and accelerated depreciation.
Please note: the deal will close in January, so the depreciation benefits will start in 2022.
Country Place Apartments is a very similar property to the jewel of our portfolio, Park Canyon, a 151-unit class B+ value-add project in Georgia. Acquired in November 2018, we projected a 19.6% annualized 5 year return for Park Canyon. With a 97% occupancy, we were not able to rehab units because they were always occupied by tenants!
Instead we built a brand-new building on site in 2021, adding 29 more units which drove up the value of the property, and we currently have the property under contract for a stunning price resulting in a whopping 44% annualized return for our investors.
So what does that have to do with this opportunity? Well, immediately adjacent to Country Place is 4.5+ acres of vacant land available for purchase, which provides the opportunity to build more units, just like we did at Park Canyon!
The Grocapitus Management Team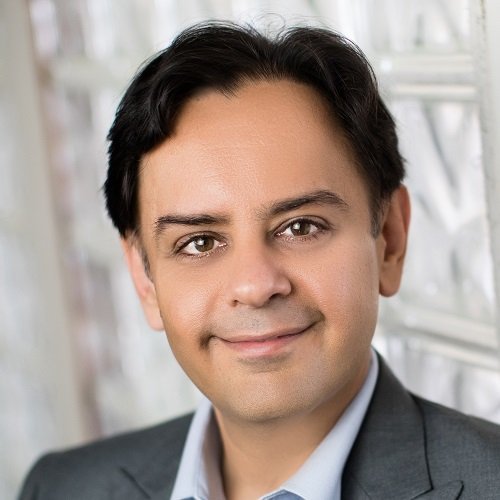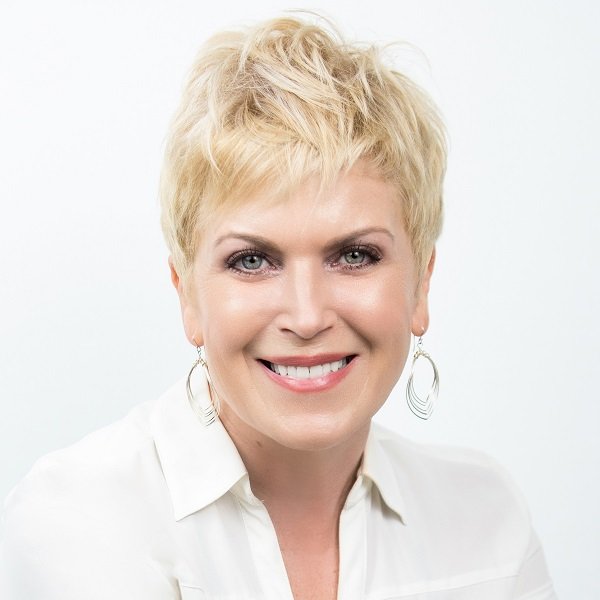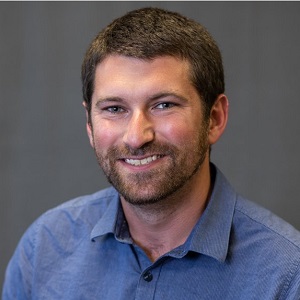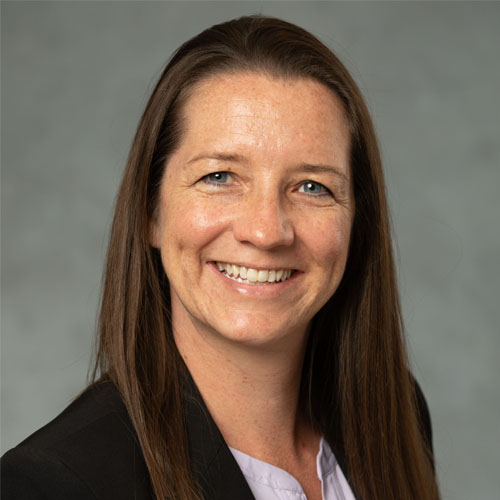 Megan Herren
Asset Management
How Grocapitus Selects Markets
Rent Growth
The 5 year rent growth forecast is one of our key indicators. We use a powerful proprietary method to calculate this value.
Sales Trends
We continuously monitor local sales to compute cap rates and determine whether our cap rates are on target to reach our projections.
Employment
We look for metros and submarkets that are adding a significant number of high-paying jobs, resulting in a stable local economy.
Supply And Demand
We monitor the supply of local units carefully to ensure it will not spike the vacancy rates and negatively impact rents.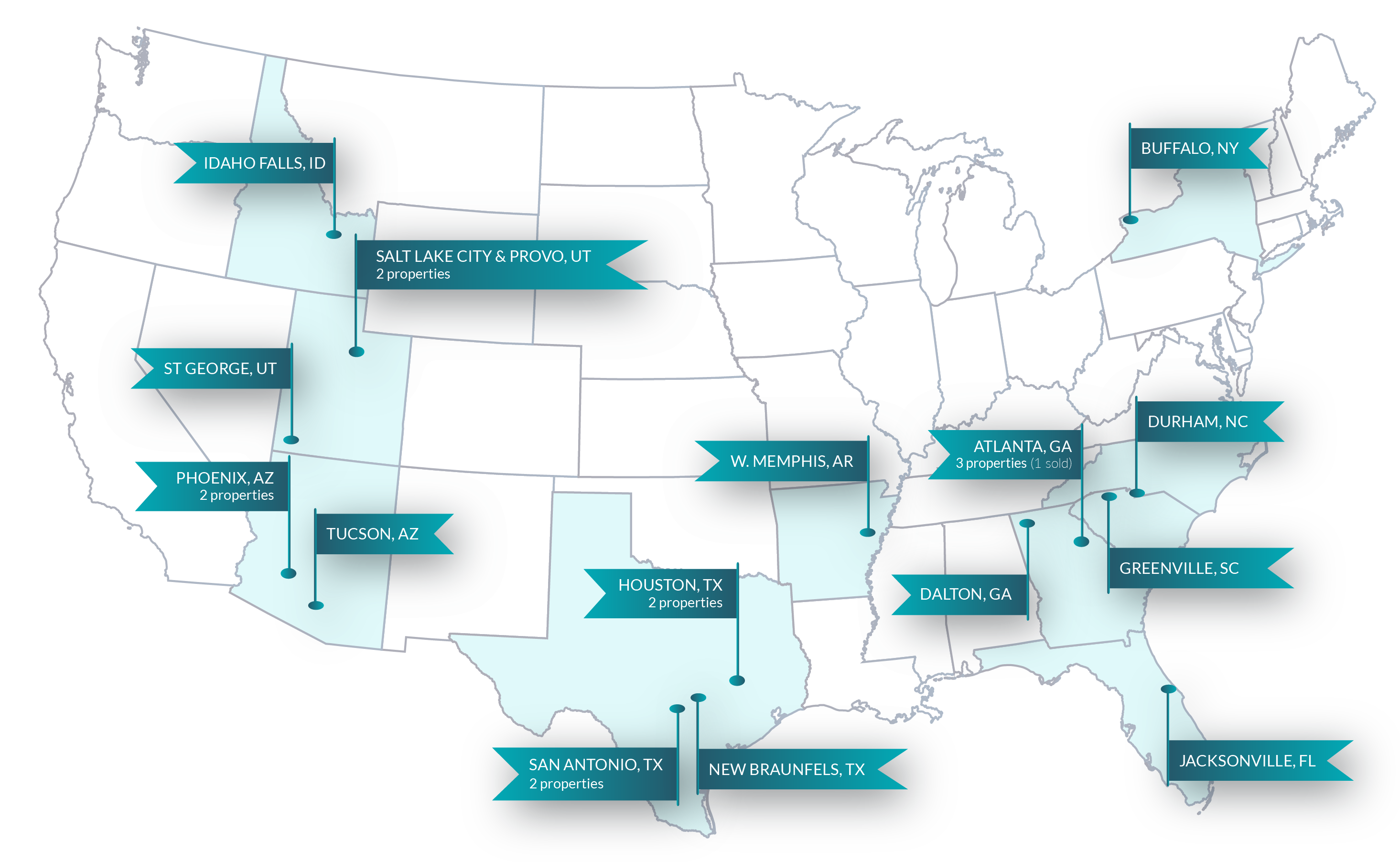 Grocapitus Syndication Benefits
SYNDICATION Leverage
Leverage our vast experience, financial sponsorship strength, and capital aggregation to invest in otherwise unobtainable, high-value apartments with high returns.
Tax-Advantaged INVESTING
Enjoy the potential for tax advantages such as depreciation, accelerated depreciation/cost segregation, passive income tax treatment, IRA investing, and death tax benefit.
Cash Distributions
Country Park is projected to produce positive cash-flow starting in year 1, making it a great investment for cash flow investors.
Capital Appreciation
Increased property value through physical and operational improvements that increase the value of the property by increasing Net Operating Income (NOI).
Principal Reduction
Through the life cycle of the syndication, rental income from the property pays down debt service. Upon the sale of the property principal reductions will be returned to investors.
Recession Resistant
Regardless of the economy, people still need a place to live. More affordable Class B and C rental properties have done historically well in past recessions.
This Syndication Is Fully Subscribed and Closed To Additional Investors
This material does not constitute an offer or a solicitation to purchase securities. An offer can only be made by the Private Placement Memorandum (PPM).The PPM and its exhibits contain complete information about the Property and the investment opportunity. The information contained herein is not a substitute for an investor's complete review of all of the information attached to the PPM as part of their own due diligence regarding this investment opportunity and its suitability for their investment portfolio.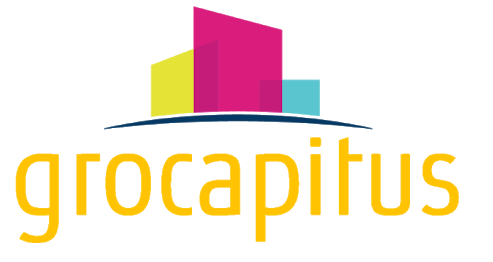 LET US HELP YOU RECEIVE MORE PASSIVE INCOME