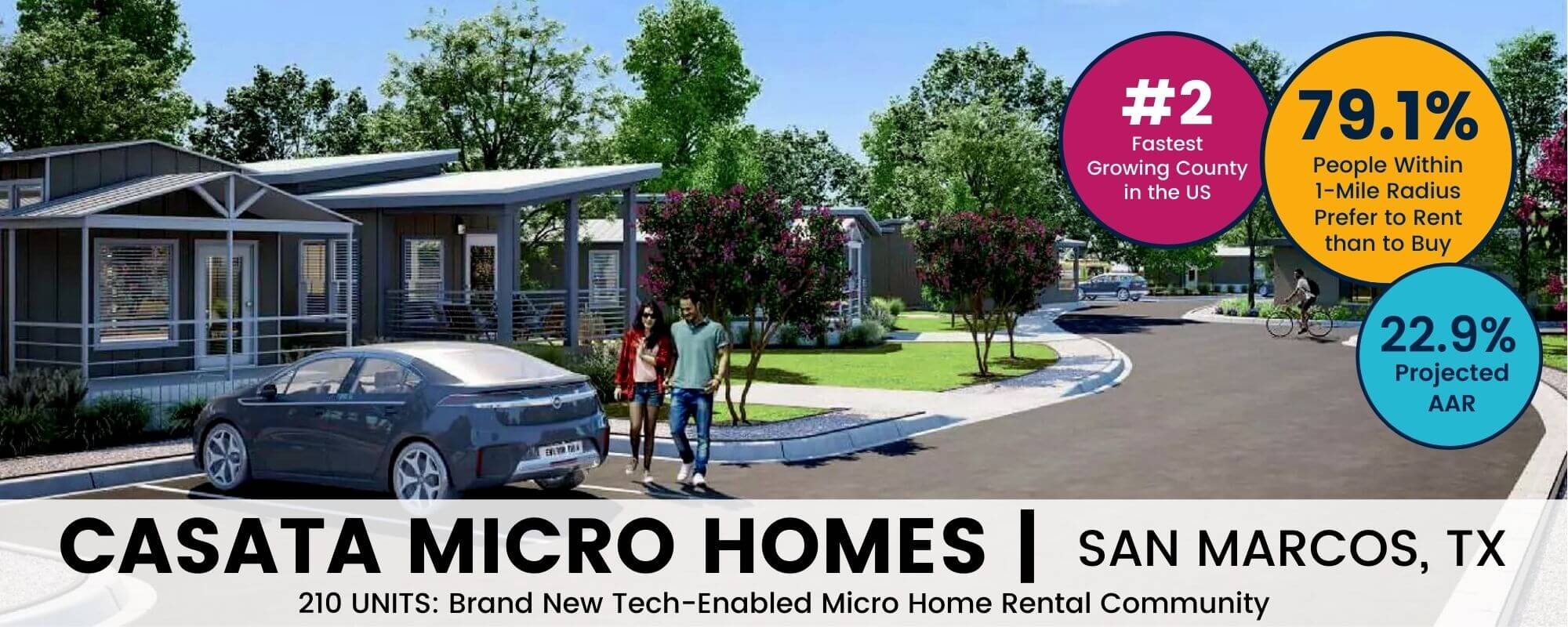 506C Investment for Accredited Investors Only
Quick Cash Flow
With super short development timeframes, modular micro homes give investors with cash flow much faster than traditional construction projects, and with less risk.
Cool, Hip Micro Living Lifestyle
Casata is redefining the idea of living small with comfortable, modern micro homes in a warm, vibrant community with trees, art, and cutting edge amenities.
Explosive Job Growth
A booming economy with nearly 9X faster job growth than the national average, and population growth 4.7X faster than the national average. WOW!
Fastest Growing Home Prices
Austin has a sizzling hot real estate market with prices rocketing +40% in 2021, the highest jump in the nation (Zillow).
Projected Returns (5 Year Hold)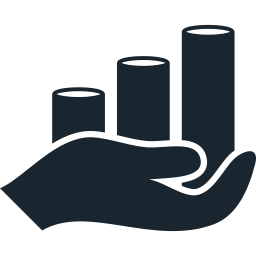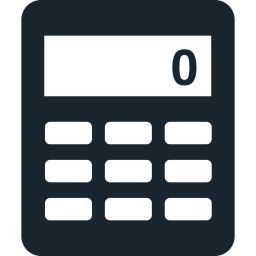 "Neal and his team are awesome! I've invested in 4 projects with him and after 2 years we've already sold one. He's outperformed other syndicates that I've invested with for much longer. I love getting his monthly updates. It's rare to have a syndicator update us so regularly.
Grocapitus is a breath of fresh air. They do things differently and way better than their competitors. Thank you Neal for being an amazing leader to your team! I couldn't be happier with the results so far. Looking forward to investing more in the future."
SARAH L., Grocapitus Investor
Top Reasons to Learn More About Casata San Marcos
Quick Cash Flow Due to Modular Construction
Our Metro, Austin, is Experiencing Hyper-Growth
The Answer to Austin's Expensive Real Estate Problem!
San Marcos is the Most Affordable City in the Austin MSA
A Solution to the Housing Market Shortage and Construction Delays
Real Estate is Considered to be a Hedge Against Inflation
Provides a Highly Desirable Lifestyle Experience for Renters
Texas Named America's Best State For Business Yet Again!
Tax Advantaged Cash Flow and Appreciation
Where should we send your
Casata San Marcos- Investor Kit

Access?
Privacy Policy: We hate spam and promise to keep your email address safe
Inspirational image. Subject to change.
"Prices for US homes will climb another 16% through 2022. Of all the shortages afflicting the US economy, the housing shortage might last the longest."
Jan Hatzius, Chief Economist, Goldman Sachs
The U.S. Housing Shortage Intensifies
In April 2021 an analysis by mortgage-finance company Freddie Mac indicated the U.S. housing market is 3.8 million single-family homes short of what is needed to meet demand, a gap that has increased the past few years as builders have struggled to keep up.
There is simply no way to build enough single family homes. Not enough lots, not enough builders, not enough public infrastructure.
The shortfall of homes is severe and is not a problem that can be quickly remedied. It will take YEARS to build enough homes to fix this once-in-a-lifetime imbalance.
With more than 60% of Americans getting priced out of the home ownership market, and with record high home prices expected to continue to increase in 2022, the demand for rental real estate off-the-charts.
Where should we send your
Casata San Marcos- Investor Kit

Access?
Privacy Policy: We hate spam and promise to keep your email address safe
Millennials and Gen Z Are Driving Growth
After a slight dip in the rental market due to COVID, it has experienced a complete 180 driven by young adults forming new households.
Millennials and Gen Z represent the largest, most educated, and tech-savvy population group, and they are now dominating the rental market.
 They are ready to start families. And as covid restrictions loosen they are ready to get out and enjoy activities with friends and be part of the community again.
These generations were raised amongst advanced technology, and their rental demand requirements reflect it.
The top five amenities that Millennials and Gen Z seek are:
Where should we send your
Casata San Marcos- Investor Kit

Access?
Privacy Policy: We hate spam and promise to keep your email address safe
"I have invested in a couple of opportunities with Grocapitus. One of them is a multifamily property, which has been performing superbly, and way better than the initial predictions. The second one is a new construction project, which is on-time, even during the COVID-19 pandemic. And the marketing material that the team has put together to lease these new units is top-notch. Awesome job by Neal and his team in managing the properties and consistent communication with their investors.

As a Limited Partner to invest in a syndication, for me, trust is a big factor. With Neal's vast experience in multifamily construction, data-driven approach, and creative ways in solving problems as well as straightforwardness helped in creating the trust."
AVINASH P., Grocapitus Investor
Inspirational image. Subject to change.
Welcome to Casata San Marcos
Casata is an industry disruptor developing eco-conscious micro home communities, providing a solution to Austin's expensive housing market and lack of affordable rental units.
Each independent micro home is modern, stylish, and eco-friendly with spacious & highly functional layouts. They are expertly designed to match today's tenant demands whilst capitalizing on technology and off-site construction to be environmentally sympathetic and constructed in record-breaking time.
Brand new tech-enabled, eco-friendly modular micro homes
Community scheduled for completion in 2023
$75k Minimum investment ($100K given priority first 10 days)
Where should we send your
Casata San Marcos- Investor Kit

Access?
Privacy Policy: We hate spam and promise to keep your email address safe
Community Connection and Desirable Amenities
Residents of Casata San Marcos are not just tenants, they become members of a community living in a warm, vibrant environment with mature trees, local art, and cutting edge amenities. Tenants can connect  through curated arts, food, sports, lifestyle, and volunteering opportunities.
The unique community is centered around amenities that provide experiences, such as a dedicated food truck area for hosting local favorites, outdoor amphitheater for live music events, fitness classes, an outdoor dog run, and resort-style swimming pool.
Day-to-day living is as seamless as possible. Food and package deliveries are a breeze with the automated delivery center. Cleaning and laundry services are offered for carefree living. 
Where should we send your
Casata San Marcos- Investor Kit

Access?
Privacy Policy: We hate spam and promise to keep your email address safe
Multifamily Demand is Up 66%, the Highest in Three Decades.
Demand in 2021 soared far above the highest levels on record, obliterating the previous high set in 2000 by 66%. Demand would have been even stronger if not for record-low vacancy, severely limiting the number of units available to rent.
Smart home technology enhances tenant experience.
Techy
All units are fitted with tech-enabled thermostats and locks.
Safe
All units have a Ring video doorbell that can be controlled remotely
Custom App
The development has a proprietary app where residents can pay rent, reserve common spaces, participate, and engage.
Where should we send your
Casata San Marcos- Investor Kit

Access?
Privacy Policy: We hate spam and promise to keep your email address safe
Every aspect of the Casata experience is considerate of having as low of a carbon footprint and environmental impact as possible.
Materials are selected for improved sustainability, whilst offsite construction allows for significantly less construction waste. Smaller footprints and new construction mean that each unit has a lower energy demand. 
Casata San Marcos has low carbon footprint, low water waste units, as well as electric vehicle charging stations, electric scooters & bikes for local exploration, and open greenspace for community events and fresh air.
Residents of Casata will be immersed in a community centralized on a culture of sustainability.
Where should we send your
Casata San Marcos- Investor Kit

Access?
Privacy Policy: We hate spam and promise to keep your email address safe
Inspirational image. Subject to change.
"I've invested in 6 of Neal's projects. As I write this, we just had the first successful exit: the Windward Forest Multifamily project, where we earned >20% IRR.
Neal is extremely agile. Until COVID hit us, his projects were mostly multifamily deals (each with some value-add strategy that should increase the NOI). Since then, he realized that there may be higher risk in such deals due to tenants' unemployment, inability to pay rent, and eviction restrictions. I trust Neal's numbers, so I have invested in his recent construction projects, too. Keep them coming, Neal!"
IVAN Z., Grocapitus Investor
Inspirational image. Subject to change.
Offsite Modular Construction
Offsite construction is the prefabrication of modular structures. This construction method is shaking the new housing industry by providing an alternative to traditional construction and a solution to the housing shortage.
What's better is that it dramatically shortens the build timeline and reduces construction costs. From the date of ground break, the construction timeline is approximately 14 months until occupancy.
Benefits of offsite construction include:
Standardized quality assurance
A solution to a skilled labor shortage
Where should we send your
Casata San Marcos- Investor Kit

Access?
Privacy Policy: We hate spam and promise to keep your email address safe
Case Study: Casata Austin
Casata San Marcos is being constructed and offered based on a proven model. Casata Austin is Casata's first eco-living micro home community, which has garnered massive success. Construction is nearly complete, and the development will be open for occupancy March 2022 with 83% of units already under contracted leases.
Casata San Marcos will level up unit designs with more unique floor plans and amenities for an even better tenant experience.
Where should we send your
Casata San Marcos- Investor Kit

Access?
Privacy Policy: We hate spam and promise to keep your email address safe
"I had met Neal at a real estate investor meetup a few years back. Neal was very positive about investing in multifamily. He does a lot of research using data analytics on markets, identifying growth areas, finding good neighborhoods and shares the data and his findings with interested people and clients. His presentations are filled with a lot of info about the market, the property, the financials the expected returns, and his team patiently answers questions.
One of our investments with Neal had an exit with better than projected returns (during uncertain times with the pandemic)!!!"
VENGAL D., Grocapitus Investor
Inspirational image. Subject to change.
A Community of Natural Beauty
Surrounds
The land surrounding the community is full of natural beauty, including densely wooded areas, rolling hills, creeks, and rivers.
Designed to Accentuate
Unlike most developments, Casata's unique modular building style allows for the flexibility to protect and accentuate natural elements. The development plan was created to preserve heritage trees whilst maximizing site usage.
Constructed Offsite
Centralized offsite construction protects the development site from unnecessary damage.
Neighboring Nature Parks
Surrounding parks include Blanco Shoals Natural Area, Spring Lake Natural Area, and Purgatory Creek Natural Area.
Where should we send your
Casata San Marcos- Investor Kit

Access?
Privacy Policy: We hate spam and promise to keep your email address safe
"I invested in Grocapitus' project because I liked their data driven approach to analysis and conservative underwriting. So far results have been delightful as the project has outperformed the projections and continues to perform well even during the coronavirus crisis. I also appreciate the fact that Grocapitus is easily available and they make it a point to communicate personally to address any questions I might have."
ANSHU S., Grocapitus Investor
We Can't Get Enough of Austin, Texas
A booming market in Central Texas, Austin has seen a mind-boggling influx in population and business investment. As a result, it's become one of the fastest-growing cities in the United States, with no signs of slowing down.
Texas's pro-business environment with low taxes, competitive incentives, and a highly skilled workforce accelerates the growth across the San Antonio-Austin corridor. As more major employers choose the region for its headquarters, more and more people are flocking to the 'golden land' that is Austin.
The one-of-a-kind business and economic climate is generating a truly impressive list of accolades and stats, including:
#1 Best State Capital to Live In (WalletHub)
#1 Best Positioned City for Robust Growth (Economic Innovation Group)
#1 City Best Recovered from the Pandemic (Economic Innovation Group)
Ranked as one of the Best Places to Rent (WalletHub 2021)
Home prices are predicted to increase 32% in 2022 (Local Market Monitor Austin)
Up a whopping 40.4% in 2021, home values for Austin-Round Rock are forecast to increase by 32.2% in 2022 according to Local Market Monitor.
What about Austin rents? They went up a bombastic 40% in 2021, making it extremely advantageous for many renters to move to lower cost areas such as San Marcos, the most affordable city in the Austin MSA.
Where should we send your
Casata San Marcos- Investor Kit

Access?
Privacy Policy: We hate spam and promise to keep your email address safe
The Massive Central Texas Employment Boom
The Central Texas region is experiencing historic growth propelled by relocations and expansions of large companies such as Tesla, Apple, Google, Facebook, Samsung, 3M, Amazon, and Dell.
With Elon Musk and other tech powerhouses flocking to Texas, Austin is quickly becoming the next Silicon Valley. Big, well-known companies such as Apple, Google, Facebook, Amazon, Tesla, FedEx, Oracle, Whole Foods Market, BAE Systems, and many others have announced company relocations and expansions in Austin.

Giga Texas is the one billion dollar, five million square-foot Tesla manufacturing plant. Elon Musk has said he expects to create 10,000 new jobs through 2022. This brand new Gigafactory is only about 20 minutes from Casata and current policies allow for remote work up to 3 days a week.
With a great location directly on the Austin-San Antonio corridor, Casata San Marcos will attract employees from large tech expansions.
Where should we send your
Casata San Marcos- Investor Kit

Access?
Privacy Policy: We hate spam and promise to keep your email address safe
"Just take a compass, put the point anywhere in Austin and draw a 50-mile circle. From Fredericksburg to Boerne to north of San Antonio…you name it. It is just a super tight housing market. I haven't seen anything like this here, and I've been doing this since 2000."
Joel Richardson, Branch manager Prime Lending, Austin
The Austin-San Antonio Growth Corridor
The Austin-San Antonio Corridor is one of the fastest-growing regions in the United States and is on track to become a single mega-metro of epic proportions! Currently home to 4.5 million people, it is expected to grow to 6-7M by 2030, a 55%+ increase.
This growth has put two of Texas' biggest cities on a mind-boggling population collision course, with Austin on one end of the colossal expansion corridor and San Antonio on the other end.

The growth on the corridor between San Antonio and Austin is 'kind of mind blowing'
This mega-region is fueling the sizzling growth of smaller markets located along the corridor, as you will see in the next section as we take a closer look at the city of San Marcos.
Where should we send your
Casata San Marcos- Investor Kit

Access?
Privacy Policy: We hate spam and promise to keep your email address safe
San Marcos, the Coolest Small Town in Texas
The midpoint between San Antonio and Austin, the San Marcos has become a magnet for primary employers and talent in high growth sectors.
In December, Zillow released stats showing that Austin had officially become the most expensive city outside California, and rents are only expected to continue their upward trajectory. Affordability and lifestyle are key elements driving new residents to San Marcos in hoards.
San Marcos offers everything that Austin has, but in a less crowded setting. Positioned within the rolling hills of Texas, residents benefit from endless outdoor activities year-round. The city's vibe is a blend of Austin, San Antonio, and just a touch of Hill Country.
The San Marcos residential market is BOOMING.
127% population growth (within 1 mile of project over last 5 years)
The largest monthly rental growth rate in December 2021, 5.1% for 2-bedrooms and 4.7% for 1-bedrooms.
#1 Highest Monthly Rent Growth (SM Corridor News, Zumper Rental Report Jan 2022)
Coolest Small Town in Texas (Thrillist)
Home values up 37% in 2021 and forecasted to increase 29.2% in 2022 (Local Market Monitor)
Home prices in the Casata San Marcos neighborhood were up an astonishing 62.7% last year!
Where should we send your
Casata San Marcos- Investor Kit

Access?
Privacy Policy: We hate spam and promise to keep your email address safe
"I have several investments with Neal Bawa through Grocapitus. I trust that his underwriting is conservative and accurate. He is very knowledgeable about market conditions and is happy to share his research. During the course of the investments Neal and Anna are both very responsive and prompt in answering questions.
Their reporting is consistent, timely, and provides an honest portrayal of how the property is doing. The returns I have received on my investments have been very close to proforma projections, even in these very difficult pandemic times. I would definitely invest with Grocapitus again in the future."
FARZANA P., Grocapitus Investor
Inflation Emerges as the Silent Wealth Killer
Inflation rose a shocking 7% in 2021, the fastest rate since 1990. So if you're an investor who isn't considering the impact of inflation, this market will leave you in the dust.
According to Berkadia, apartments have the strongest risk-adjusted performance during both times of moderate (2-5 percent) and high inflation (5+ percent).
Investments backed by hard assets have the ability to retain value when inflation rises. Property and rental prices tend to increase with inflation, making multifamily investing an excellent strategy to hedge against inflation. Inflation is good for homeowners and landlords.
Where should we send your
Casata San Marcos- Investor Kit

Access?
Privacy Policy: We hate spam and promise to keep your email address safe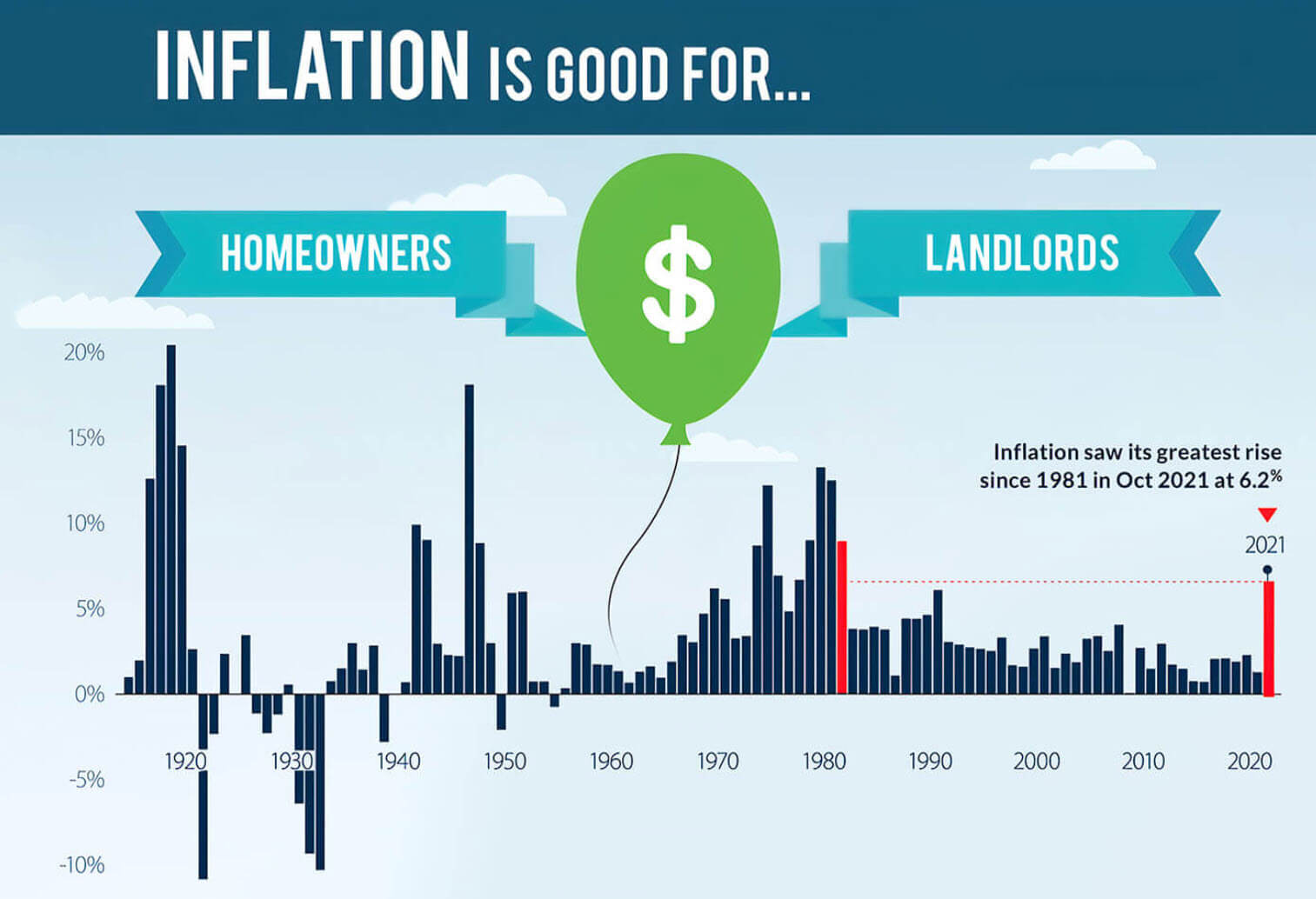 "Thank you for a thorough and newsy update. I am still in awe of your work efforts and completions in such a short timeframe. The report is very detailed and it makes me feel like I am there to look at it all. Thank you for your dedication to excellence and for all your conscientious efforts. It is much appreciated."
LISA H., Grocapitus Investor
Introducing the Management Team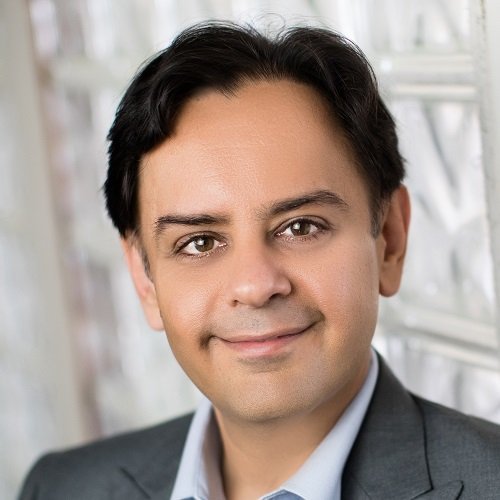 NEAL BAWA
Grocapitus, CEO & Founder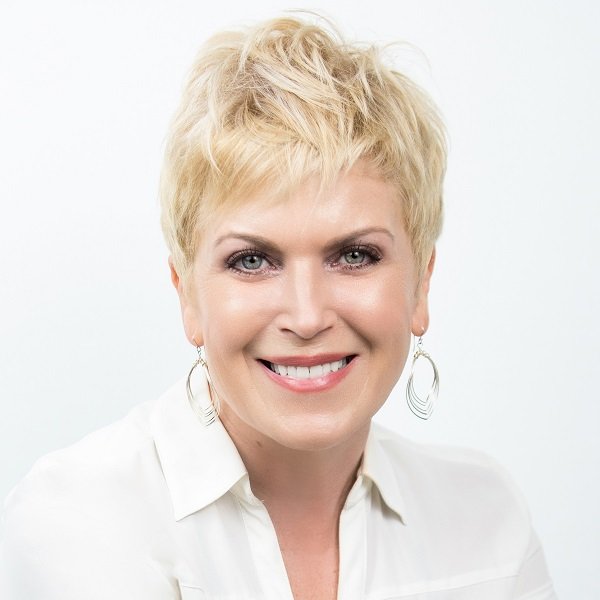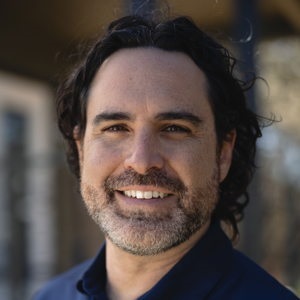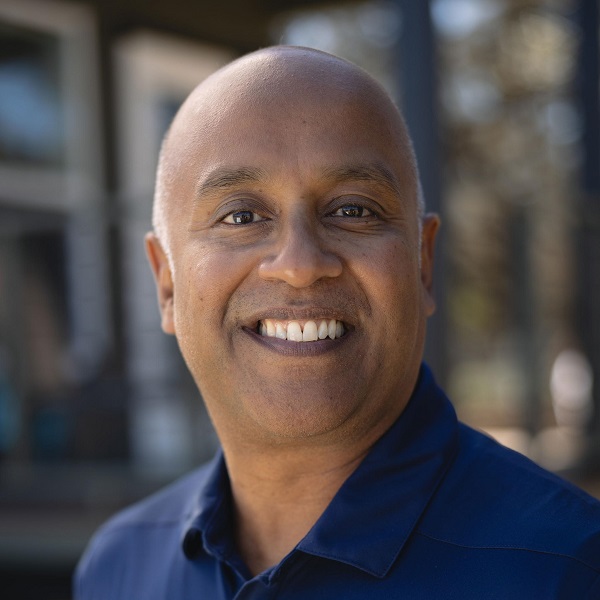 How Grocapitus Selects Real Estate Markets
Rent Growth
The 5 year rent growth forecast is one of our key indicators. We use a powerful proprietary method to calculate this value.
Sales Trends
We continuously monitor local sales to compute cap rates and determine whether our cap rates are on target to reach our projections.
Employment
We look for metros and submarkets that are adding a significant number of high-paying jobs, resulting in a stable local economy.
Supply And Demand
We monitor the supply of local units carefully to ensure it will not spike the vacancy rates and negatively impact rents.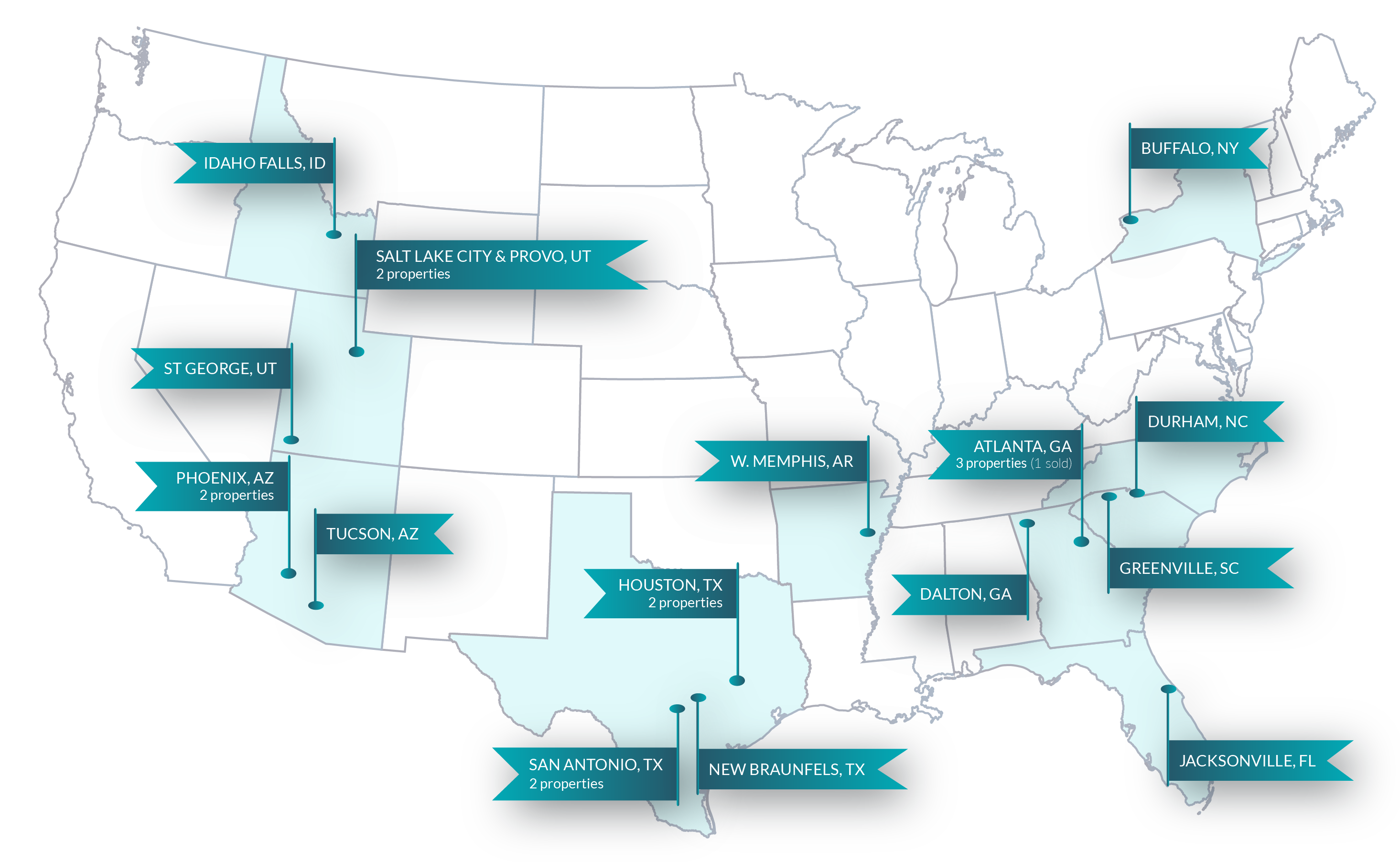 Projected Returns (5 Year Hold)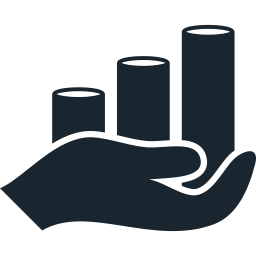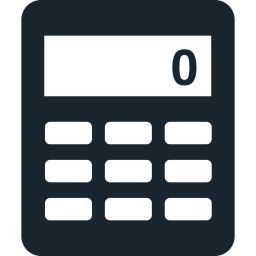 Let Us Help YOU Receive MORE PASSIVE INCOME
© Copyright 2023 · Grocapitus Investments · All rights reserved · Privacy Policy
The material on this site does not constitute an offer or a solicitation to purchase securities. An offer can only be made by the Private Placement Memorandum (PPM). The PPM and its exhibits contain complete information about the Property and the investment opportunity. The information contained herein is not a substitute for an investor's complete review of all of the information attached to the PPM as part of their own due diligence regarding this investment opportunity and its suitability for their investment portfolio.