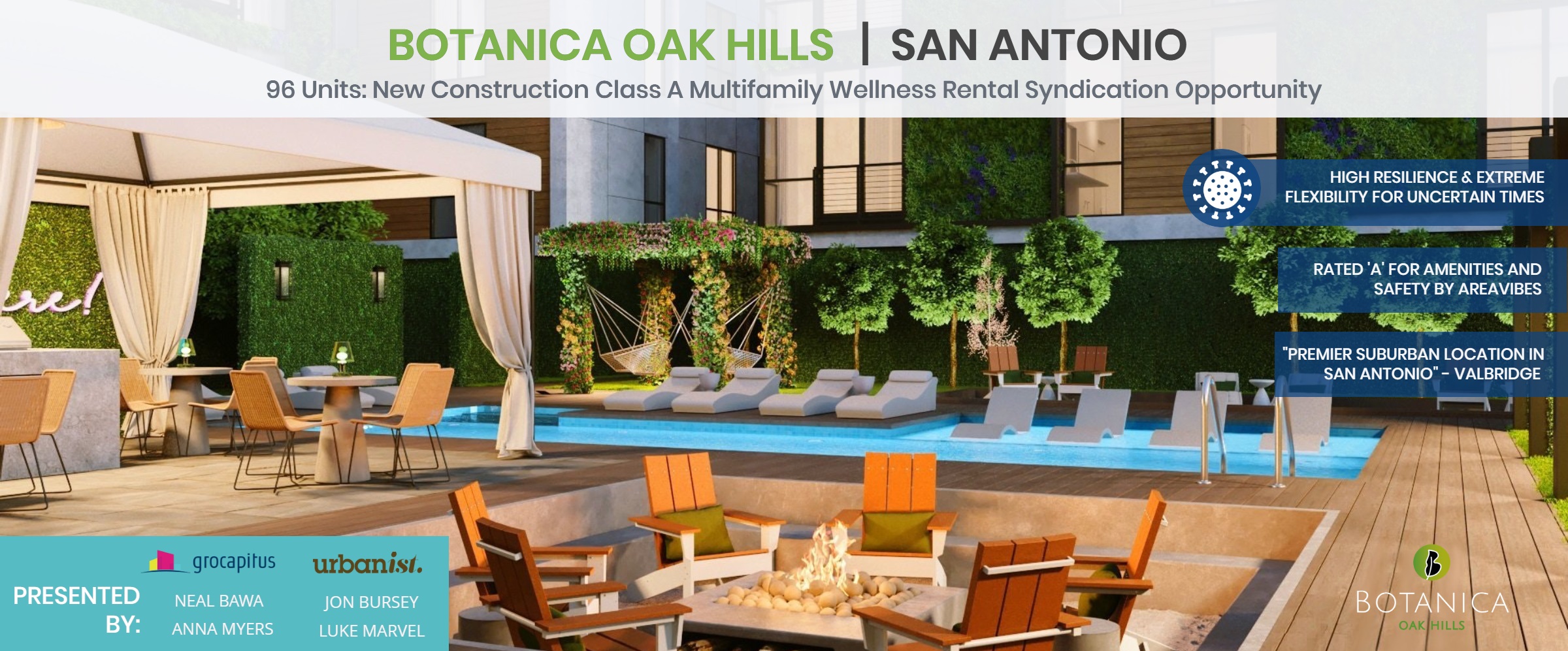 This Syndication Is Fully Subscribed and Closed To Additional Investors
Projected Investor Returns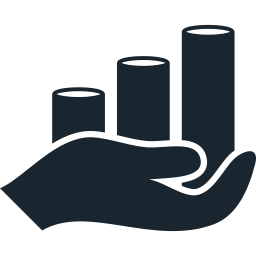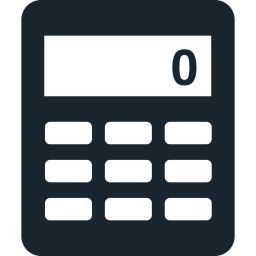 Syndication Investment For Unique
Class-A Multifamily Development
A Powerhouse Multifamily Syndication Investment in a Booming Real Estate Market
Premier Suburban Neighborhood in a Metro with Explosive Growth
A Uniquely Resilient and Flexible Project With Wellness Amenities
Short-Term Project With Innovative No Debt Option*
*With our preferred exit option, we project paying back debt after construction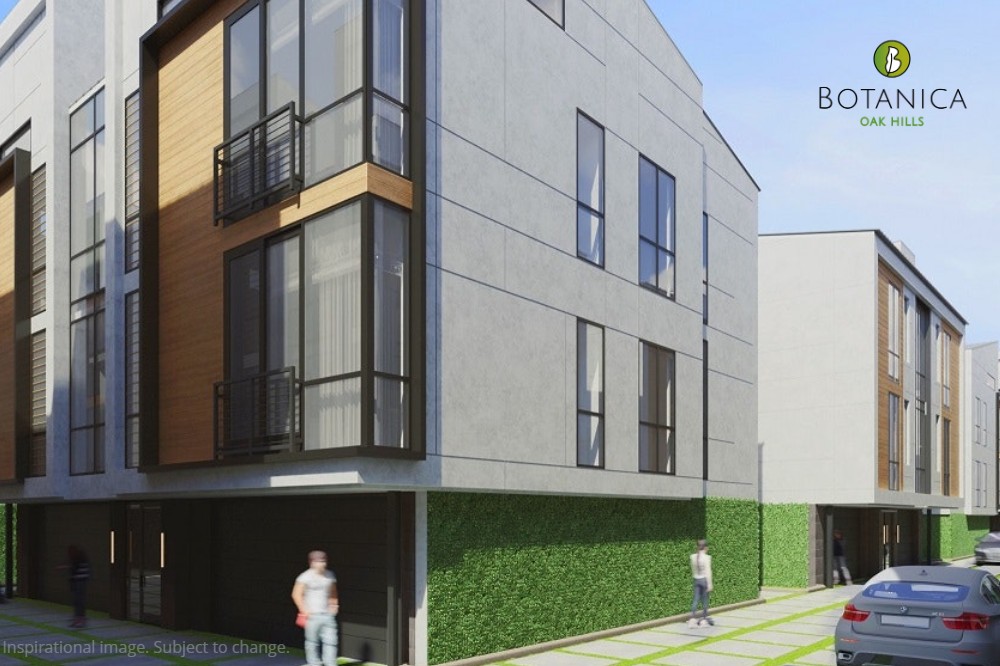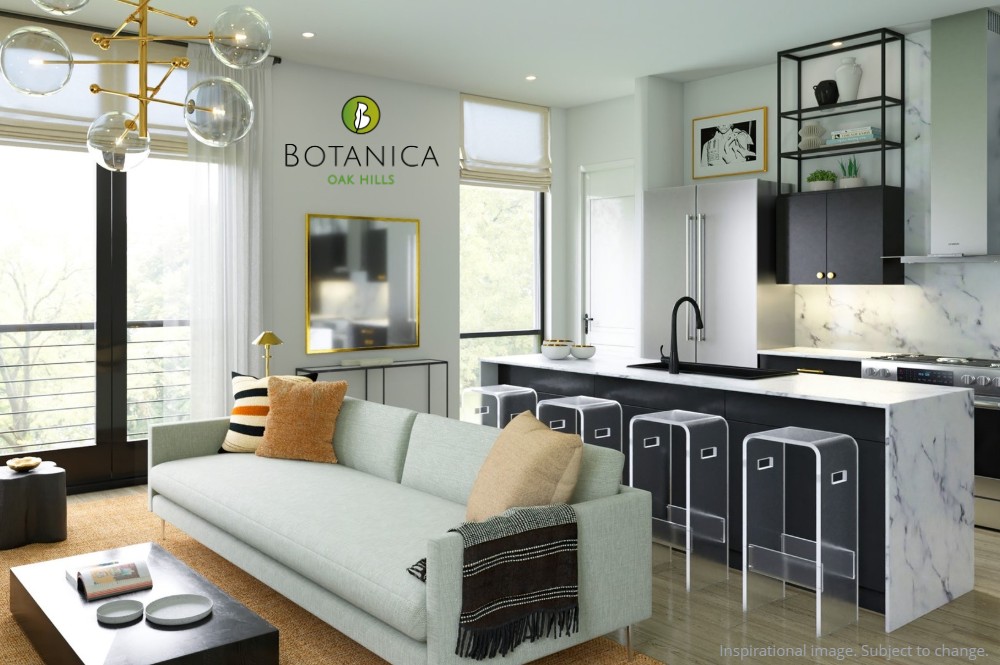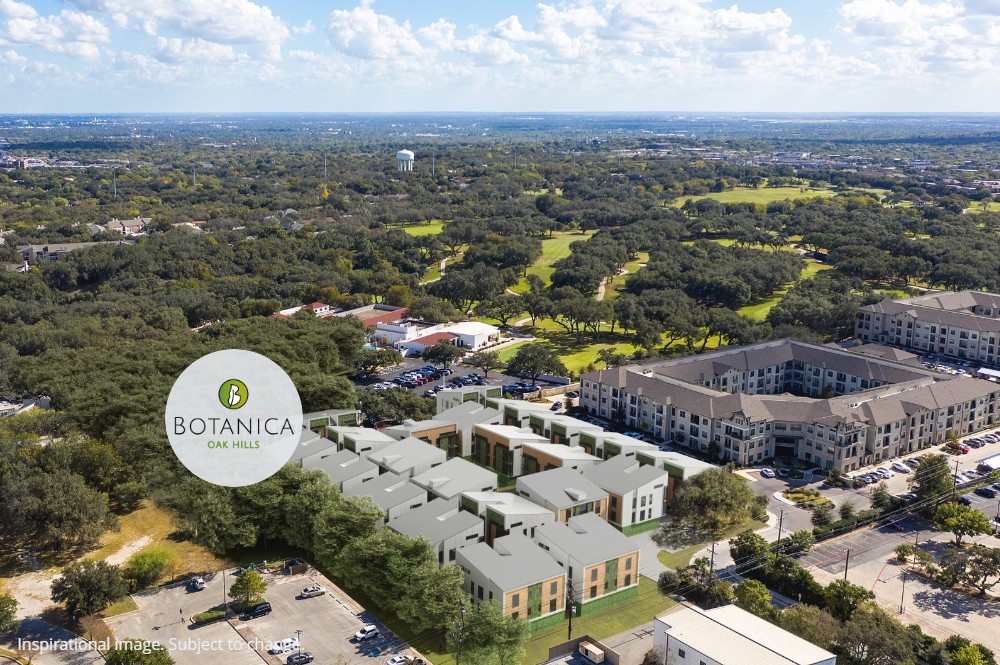 Top 10 Reasons To Learn More About Botanica Oak Hills
It is the latest Grocapitus 2.0 syndication offering with higher resilience (multiple exit strategies), multiple buyer pools, multiple audiences, and reduced construction timelines to mitigate risk in uncertain times.
The land is already zoned for multifamily, further reducing risk and the duration of the project.
It is our 3rd project with Urbanist, renowned for merging cutting-edge coronavirus resistant health & wellness initiatives with striking greenwall and boxwood design.
The project has been independently validated in a Market Study by Valbridge, the largest independent national commercial real estate valuation and advisory services firm in North America (webinar attendees will receive the market study).
We are giving investors a 10% preferred return instead of the usual 8 "pref". This means the general partners only get a piece of the returns if the limited partner investors surpass the 10% minimum return threshold.
Housing is in a full-fledged boom, that not even coronavirus could derail.
It is located in a fantastic sun-belt metro that has everything you could possibly want in an investment area - a booming population and fast growing economy, a diverse economy, a high quality of life, and a competitive cost of living.
The neighborhood is a premier suburban location in San Antonio. Botanica is adjacent to South Texas Medical Center (STMC), one of the largest Medical Centers in the U.S., and borders the prestigious Oak Hills Country Club, renowned for its championship golf course.
Every aspect of the project has been designed to maximize income and profits while providing an exceptional living experience for tenants.
Very experienced general partner team and one of the largest real estate groups in the US as management partner.
Attend the investor presentation and discover for yourself why Botanica Oak Hills is the perfect investment in a COVID-19 world.
Let's Take A Tour Of This Absolutely Stunning Project
Botanica Oak Hills is a boutique affordable luxury community focused on wellness, botanical, and tech-enabled Class A low-rise multifamily housing. It is located directly adjacent to one of the biggest Medical Centers in the U.S. (SMTC) and a 18-hole Championship Golf Course, in a highly appreciating, premier suburban location in San Antonio.
Oak Hills' botanical community has been created with the highest standards of design in mind, offering the same extraordinary lifestyle experience as one would find in the most sought-after exclusive international developments, but offered at an affordable price point. Designed to be an iconic architectural "masterpiece", Botanica Oak Hills is set to become the future benchmark for boutique multifamily values, merging cutting-edge coronavirus resistant health & wellness initiatives with striking greenwall and boxwood design.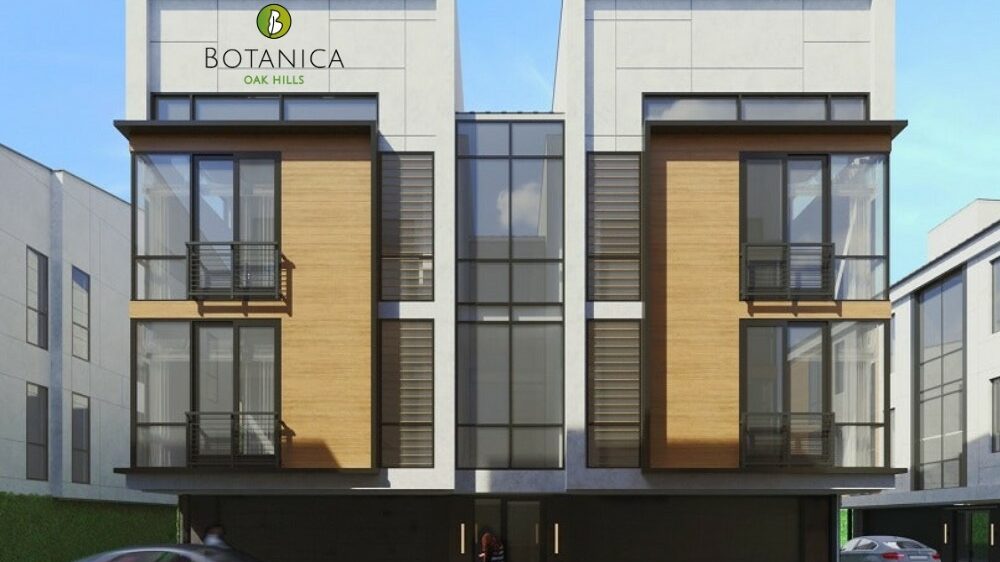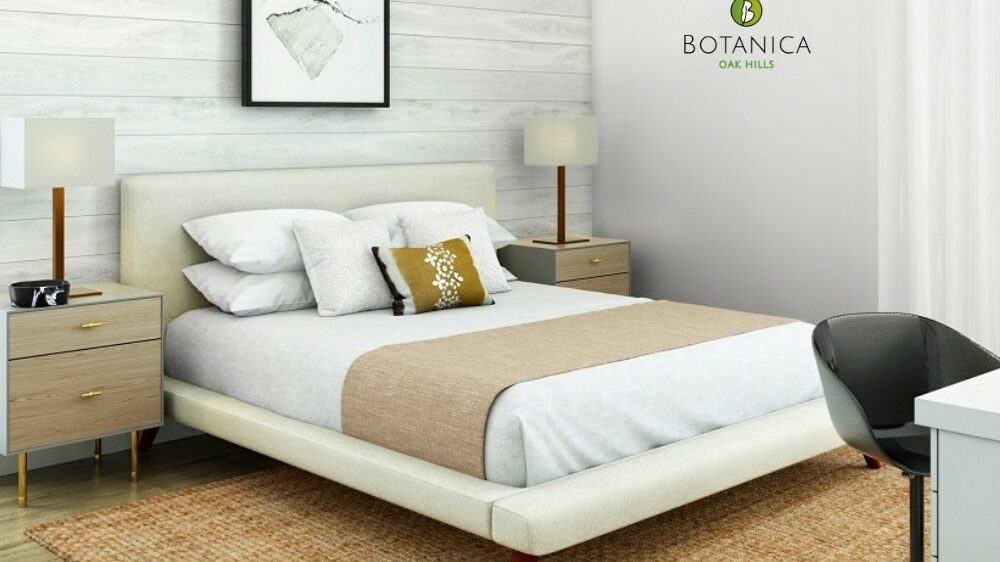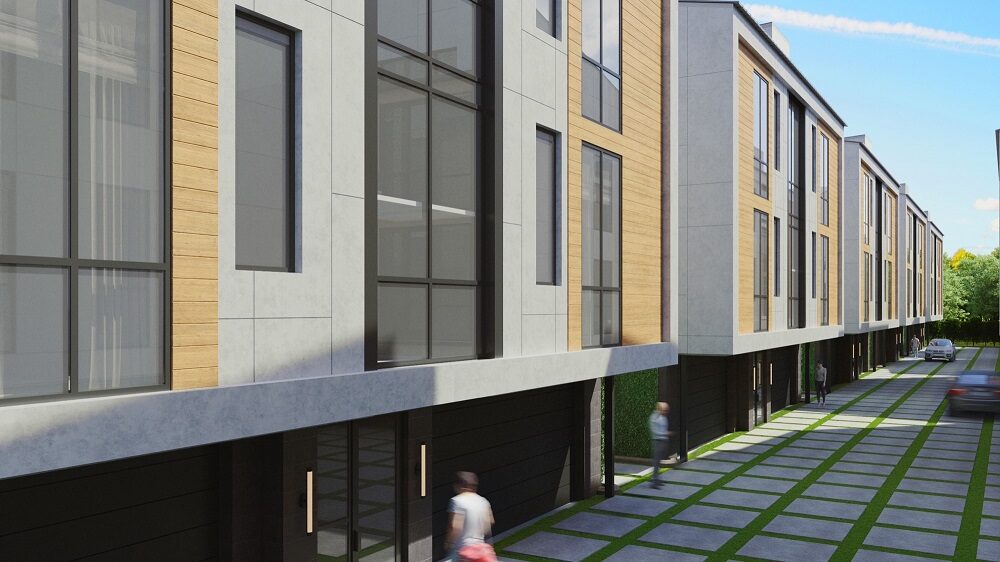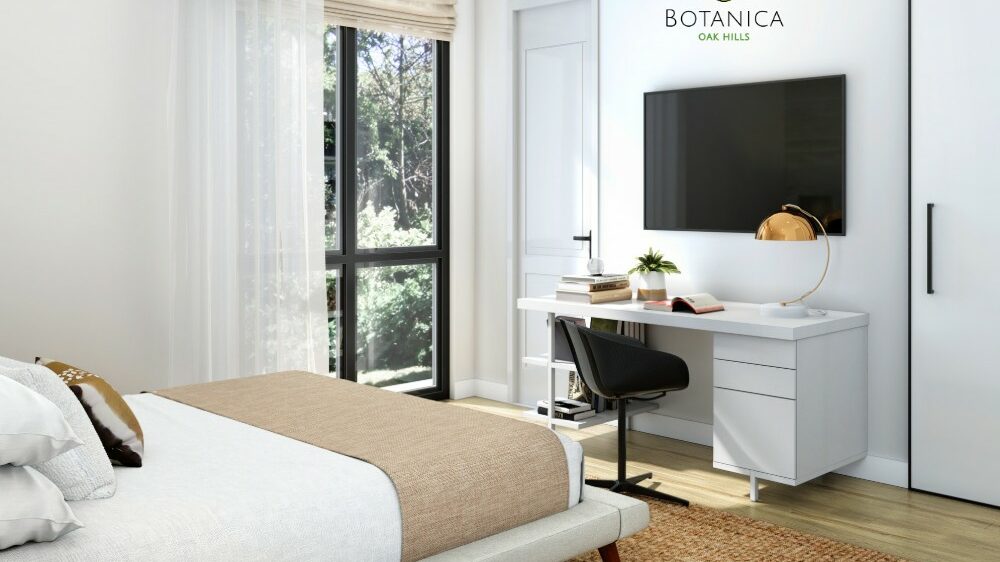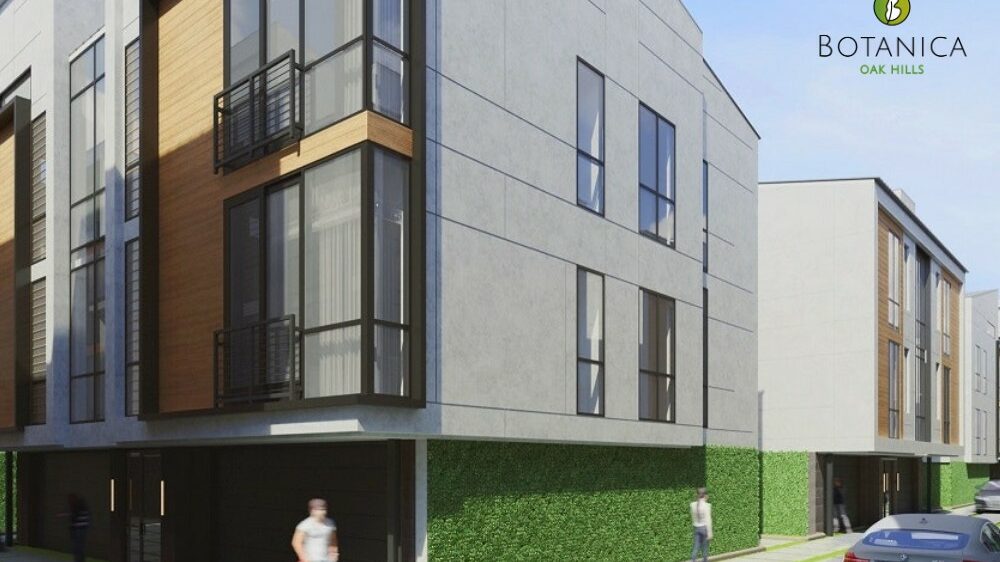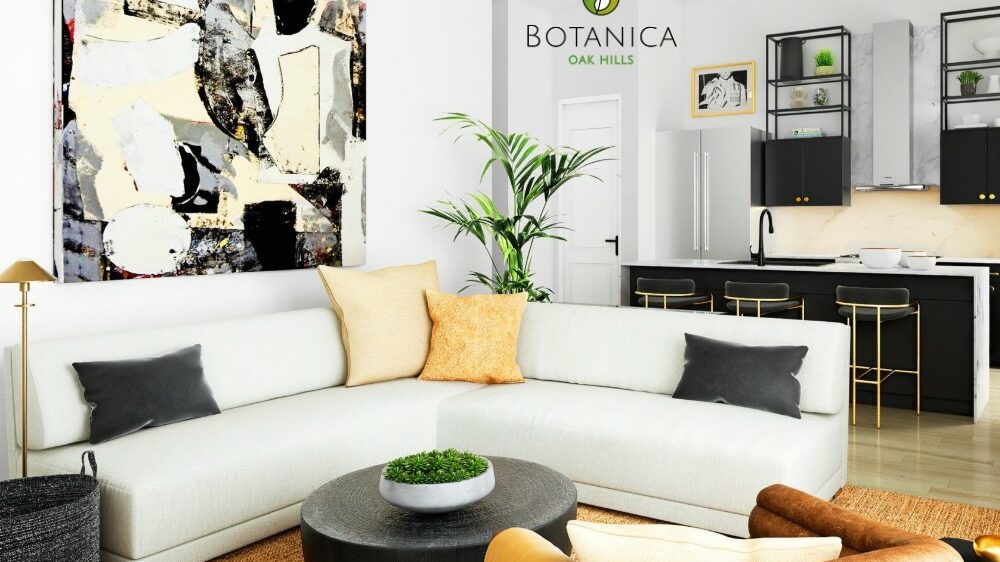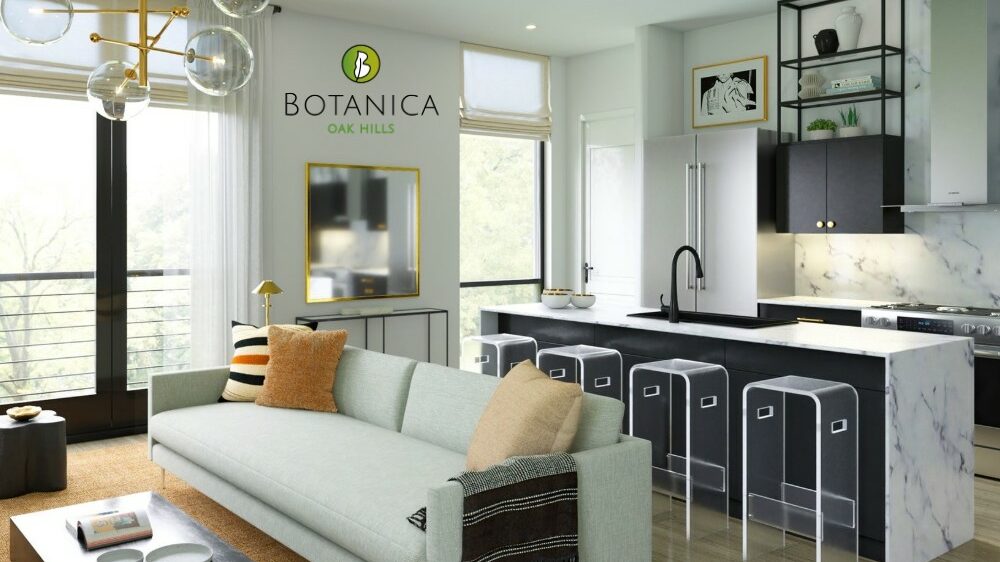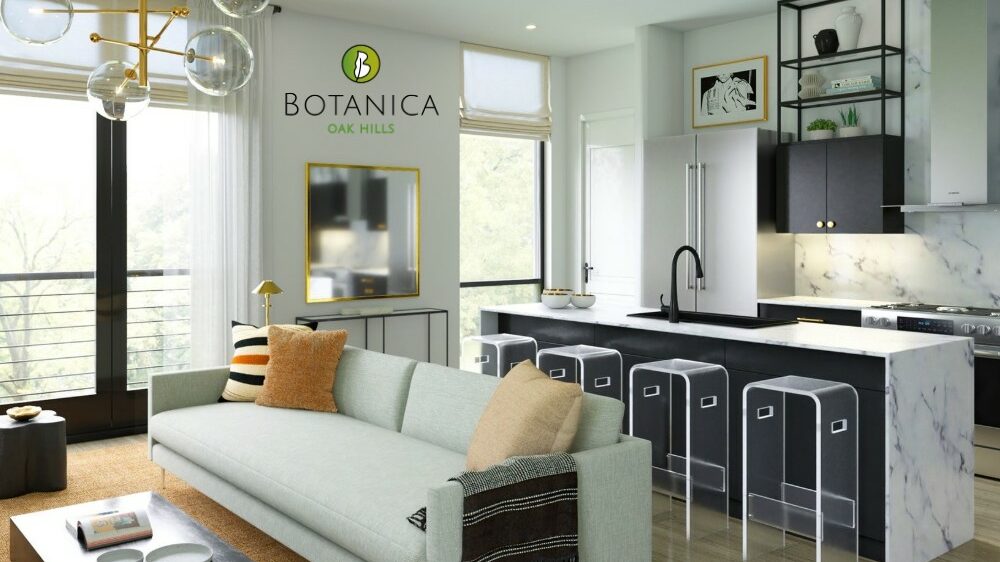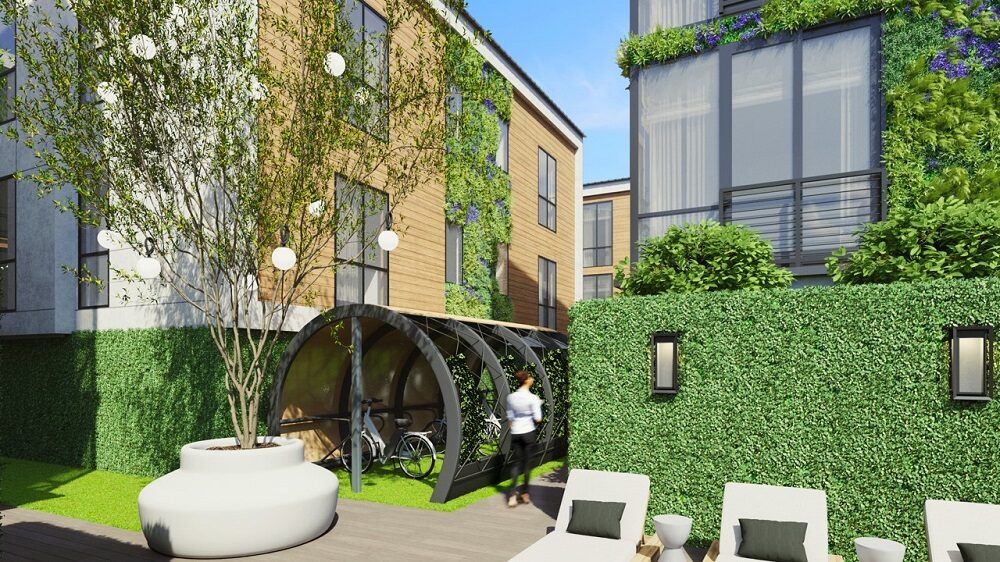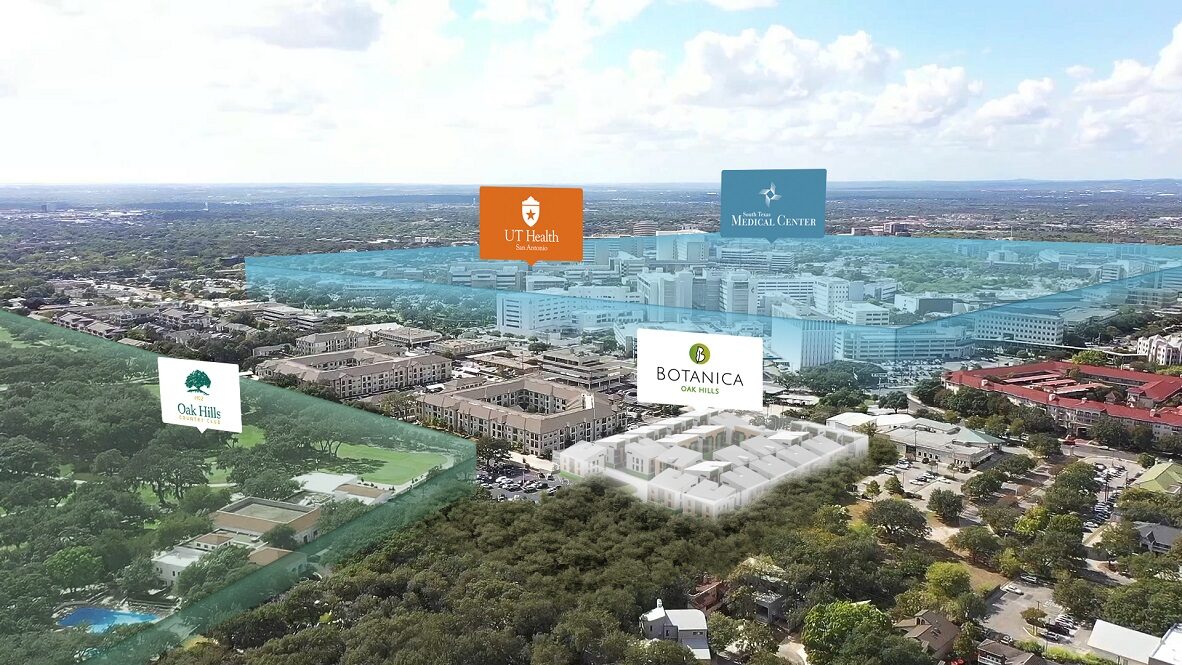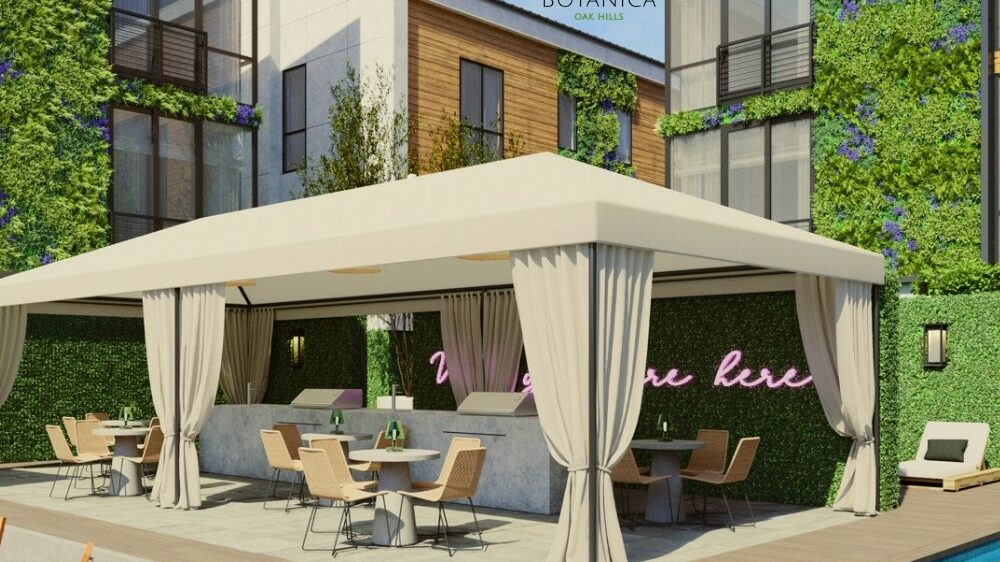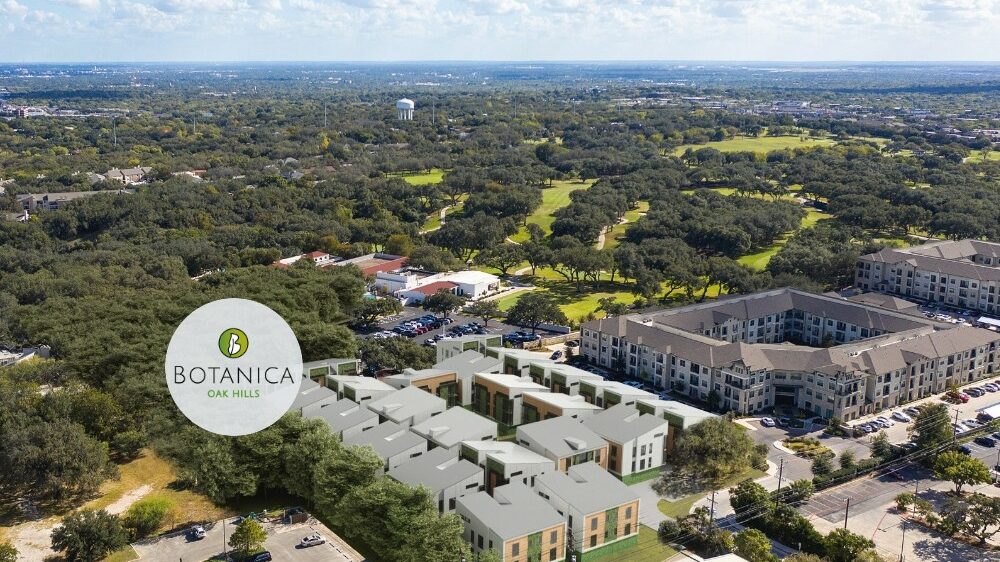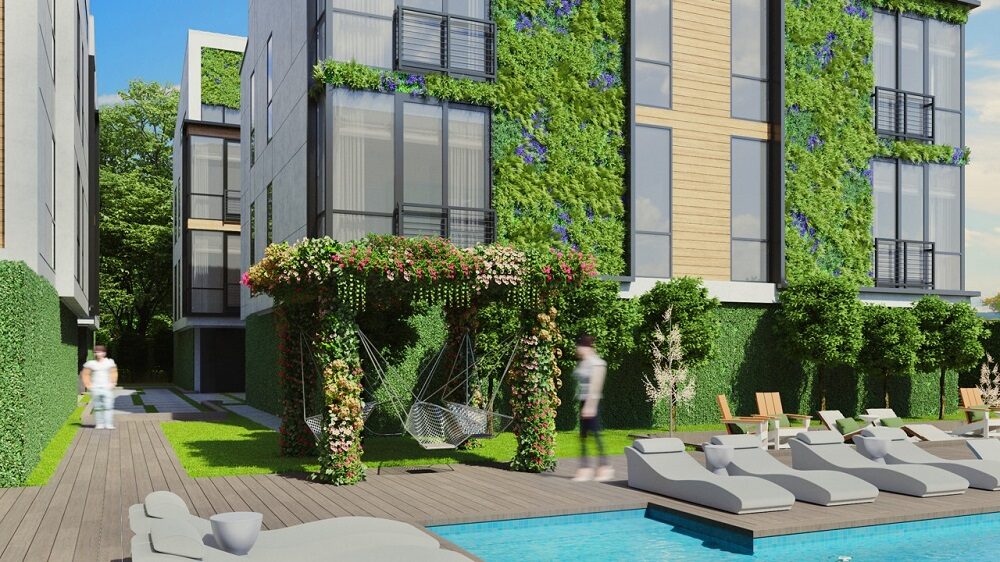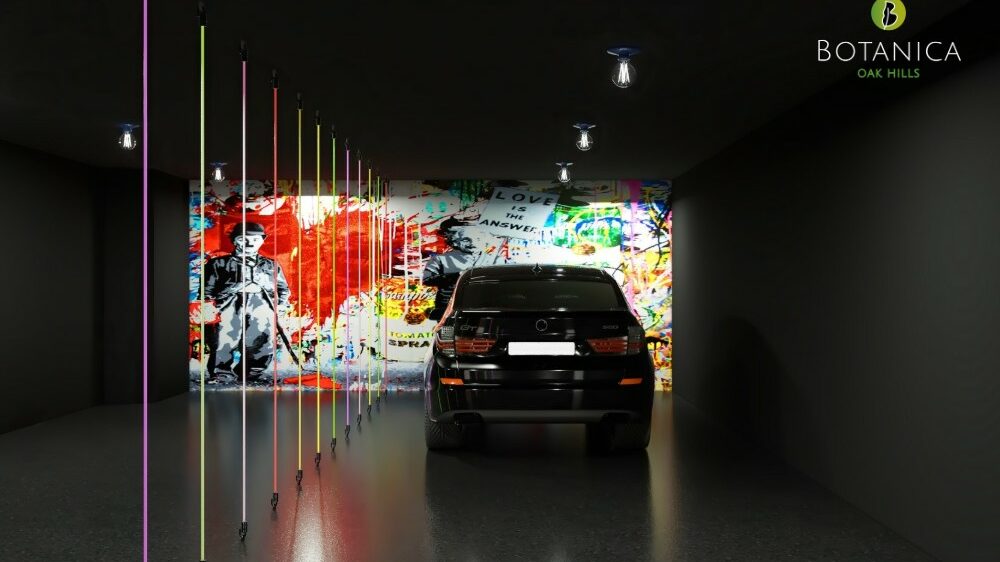 Real Estate Is In A Massive Boom
Historically low interest rates, which are currently near zero, may be needed for several years according to the Federal Reserve Board. The low interest rates are one of the primary factors fueling a tremendous real estate boom. Here are a few recent headlines and statements by trusted sources:
"U.S. Home Sales Rise to New 14-Year High, Offering a Boost to Economy" – Wall Street Journal
"American Housing is in a Full-Fledged Boom" – Forbes
"Fed pledges to keep interest rates near zero for years" – CNN
"Sales soar to a record high, fueled by rock-bottom mortgage rates." – CNBC
"How 2020 broke the housing market: So many homes are selling that we could run out of new houses in months." – Business Insider
Not enough homeowners are selling and homes are not being built fast enough to meet demand, creating a severe shortage of housing inventory.
"U.S. housing is one of the best money-making opportunities today. And with record numbers of house hunters entering the market, it all but guarantees the housing boom has YEARS left to run." – Forbes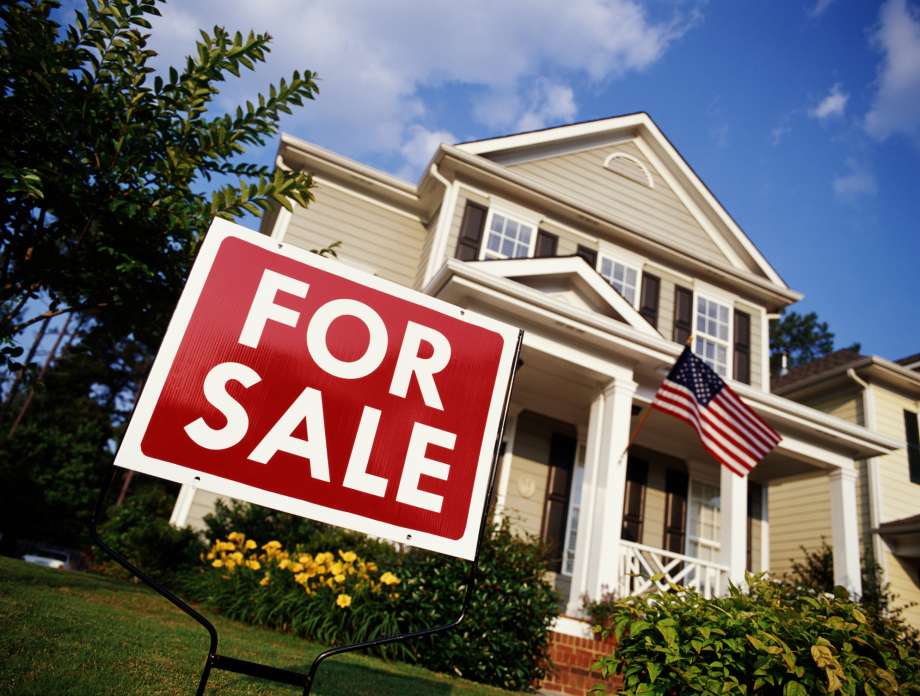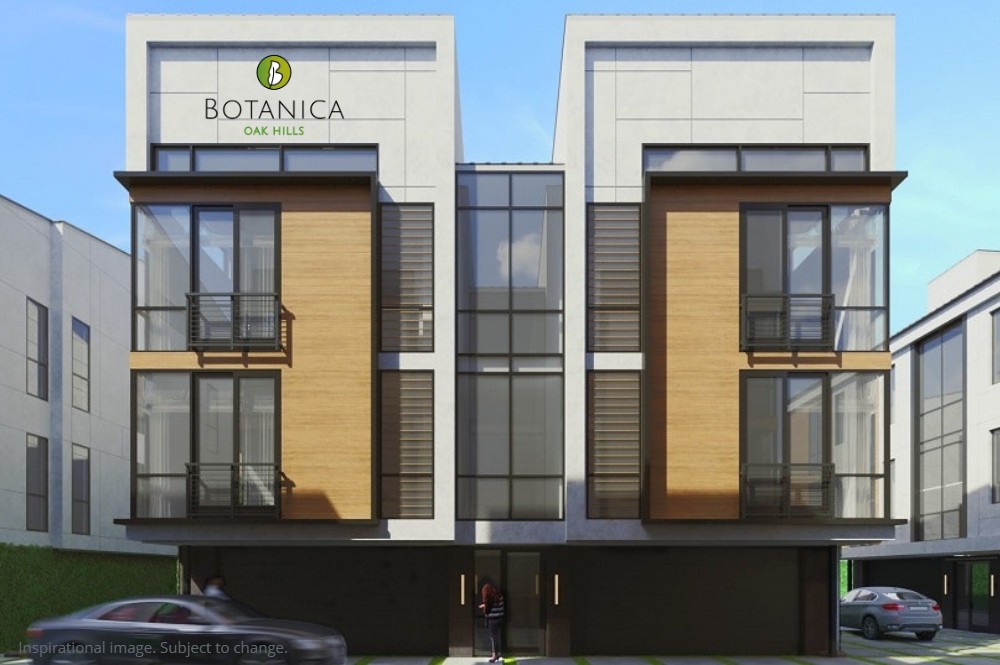 "Neal and his team are awesome! I've invested in 4 projects with him and after 2 years we've already sold one. He's outperformed other syndicates that I've invested with for much longer. I love getting his monthly updates. It's rare to have a syndicator update us so regularly.
Grocapitus is a breath of fresh air. They do things differently and way better than their competitors. Thank you Neal for being an amazing leader to your team! I couldn't be happier with the results so far. Looking forward to investing more in the future."
Sarah L.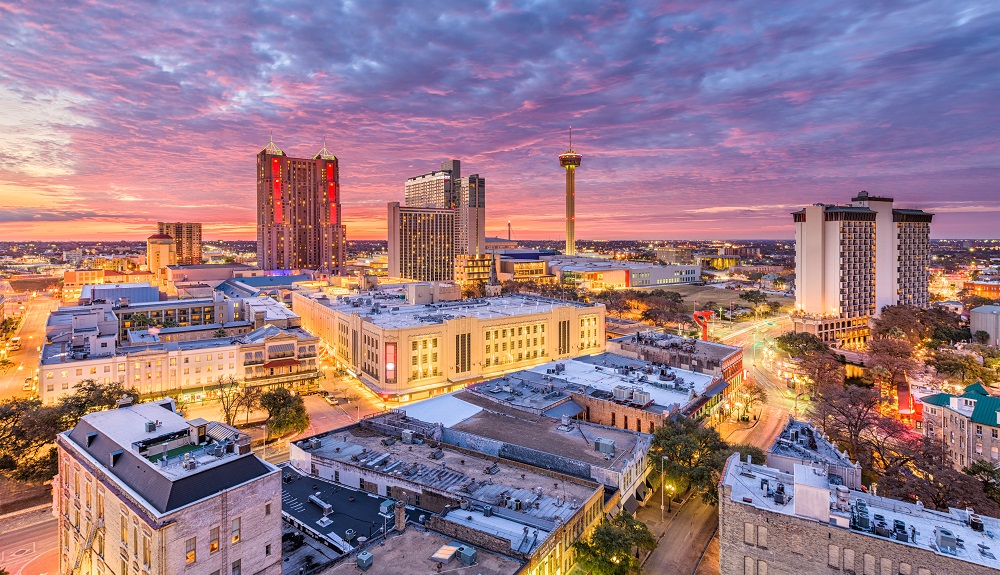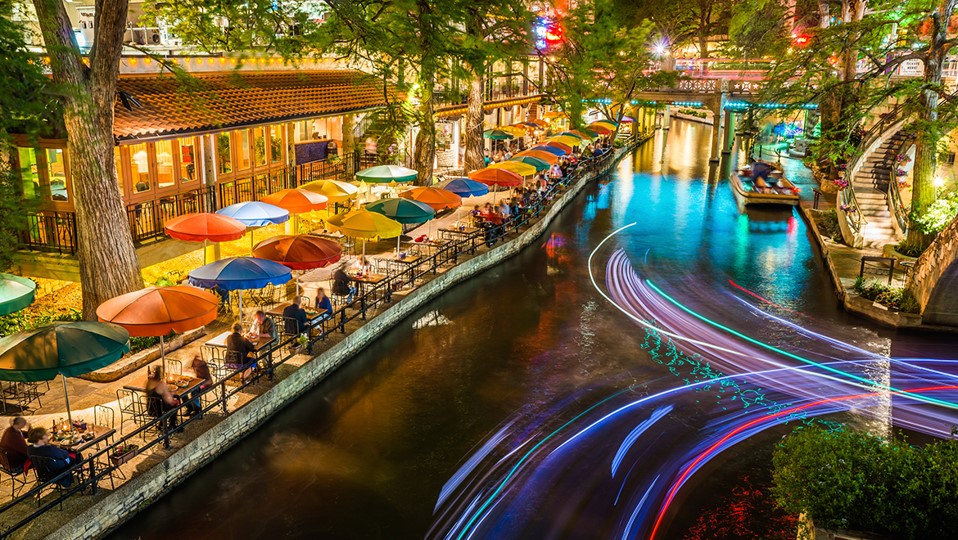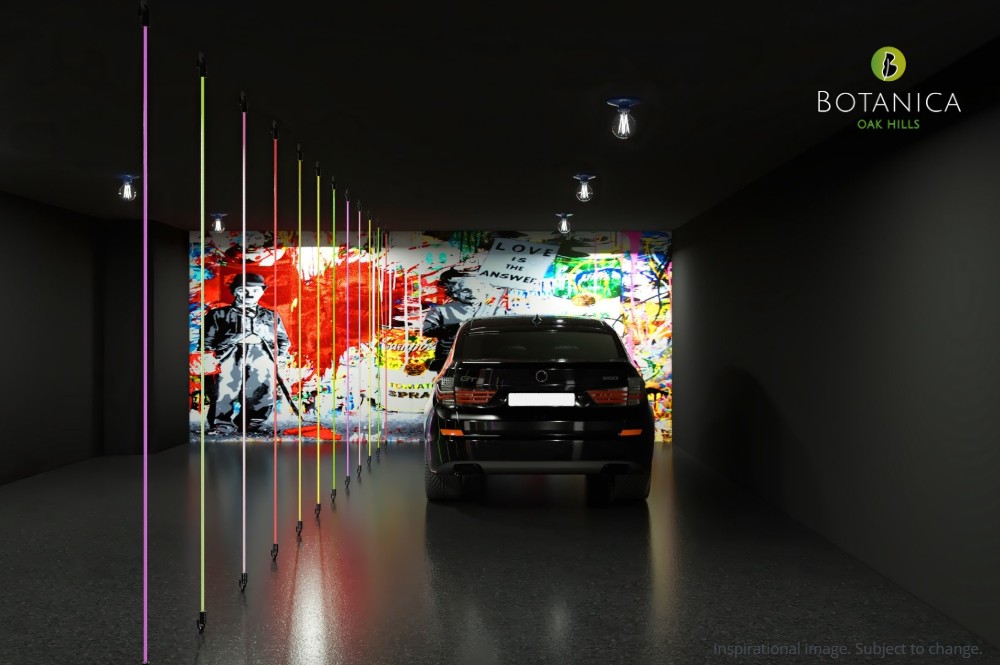 Why Invest In San Antonio?
The San Anotnio metro is on a tear with an economy that is growing by leaps and bounds, earning accolades galore!
#1 Most Prepared for Recession
#1 Highest Income Growth (2005+)
#1 Hottest Single-Family Market
#2 Big City for Economic Growth Potential
#2 Best City to Start a Business
#2 Highest Millennial Growth
#3 Best Home Price Growth
Federal Housing Finance Agency
#7 Largest Population in the U.S.
The San Antonio Board of Realtors just reported a huge jump in real estate prices for the area:
"Red-hot San Antonio housing market reports whopping 32% jump in sales over Sept. 2019"
and CBRE predicts strong multifamily demand:
"2021 should experience steady recovery, and Texas's pre-COVID-19 strengths should play a big role in helping apartment demand return rapidly through 2021."
San Antonio has had the strongest rent performance since March of any major Texas metro and investment has come rushing into the city, both in the form of development, followed by acquisitions of new, well-leased properties.
"I have invested in a couple of opportunities with Grocapitus. One of them is a multifamily property, which has been performing superbly, and way better than the initial predictions. The second one is a new construction project, which is on-time, even during the COVID-19 pandemic. And the marketing material that the team has put together to lease these new units is top-notch. Awesome job by Neal and his team in managing the properties and consistent communication with their investors.
As a Limited Partner to invest in a syndication, for me, trust is a big factor. With Neal's vast experience in multifamily construction, data-driven approach, and creative ways in solving problems as well as straightforwardness helped in creating the trust. I look forward to working with Neal on future opportunities."
Avinash P.
The Oak Hills Micro Neighborhood
Nestled inside the 900 acre South Texas Medical Center and the acclaimed, 170 acre Oak Hills Golf & Country Club, Botanica Oak Hills is located in the most sought-after submarket in San Antonio. The area has direct access to upscale residential communities, retail, leisure and business.
The location is within minutes of San Antonio's largest employers, including South Texas Medical Center (60,000 employees), USAA Headquarters (17,000), Valero Energy Headquarters (1,600). There are a staggering 800,000 high income jobs in a 30 minute driving radius.
62% of the residents are employed in white collar jobs – executive, management, office and professional occupations.
Income growth in the area is stunning at almost 11% in the last 2 years, allowing rents to be raised as incomes increase.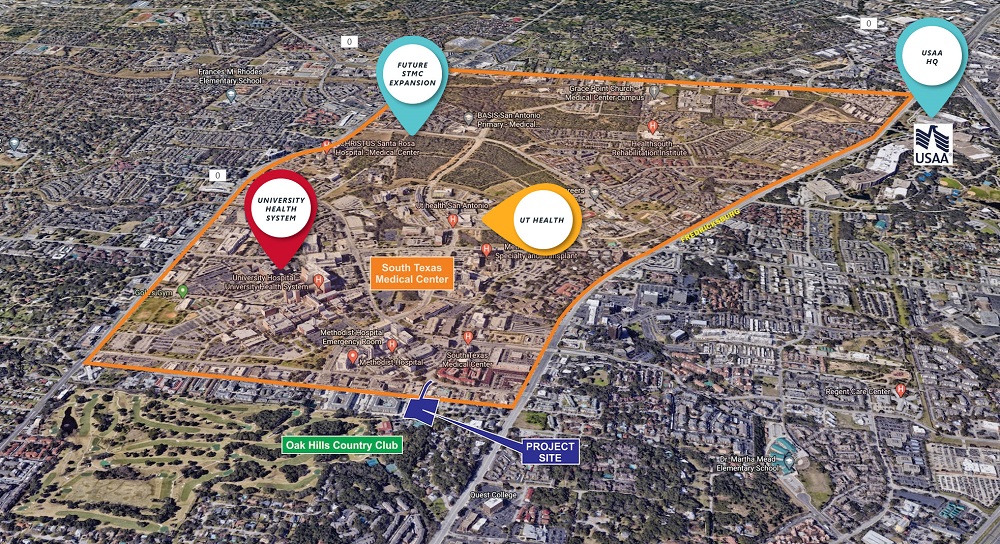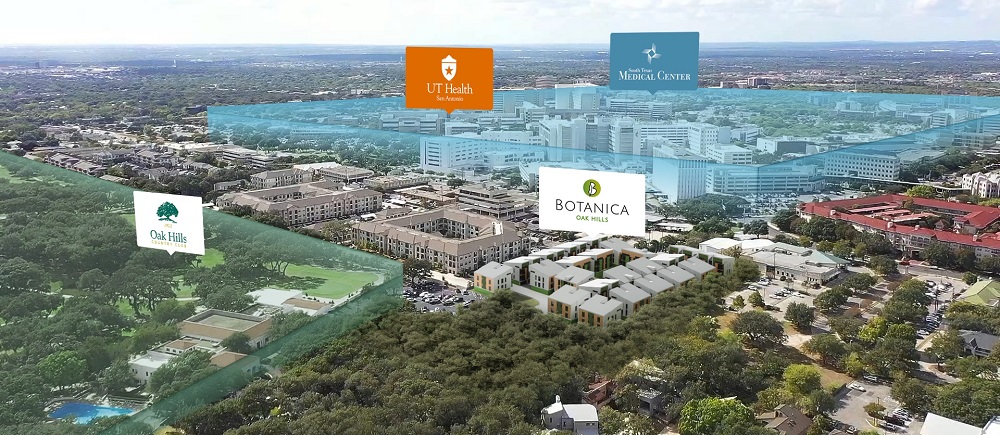 What Our Investors Say
I have several investments with Neal Bawa through Grocapitus. I trust that his underwriting is conservative and accurate. He is very knowledgeable about market conditions and is happy to share his research. During the course of the investments Neal and Anna are both very responsive and prompt in answering questions.
Their reporting is consistent, timely, and provides an honest portrayal of how the property is doing. The returns I have received on my investments have been very close to proforma projections, even in these very difficult pandemic times. I would definitely invest with Grocapitus again in the future."

Farzana P.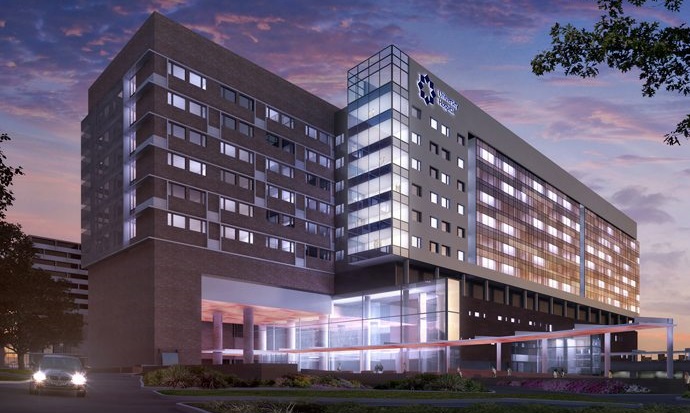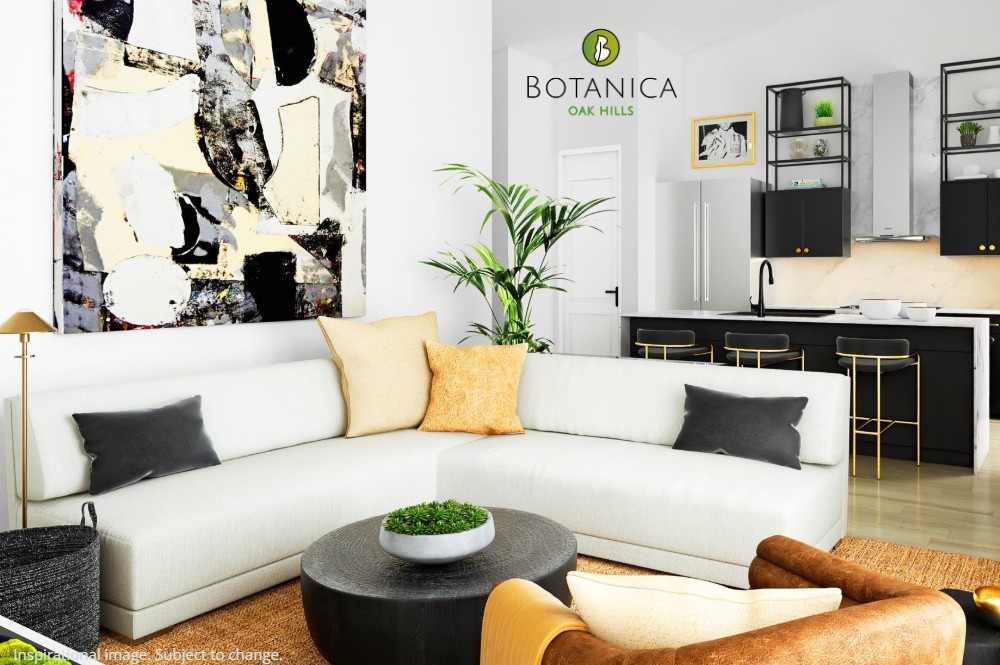 South Texas Medical Center (STMC)
San Antonio's preeminent South Texas Medical Center boasts a 900-acre medical complex consisting of:
over 3 million outpatients each year
STMC serves as the hub for San Antonio's booming healthcare industry, with an annual budget of more than $2 billion.
STMC has plans for huge expansion/growth in the next 3-4 years with $947M worth of current development planned – increasing each month. STMC has received some of the largest investment contributions in South Texas, and is on the path to remarkable growth, which has only been further propelled by the onset of COVID.
It is only a 5 minute walk from Botanica Oak Hills to STMC.
What Our Investors Say
I had met Neal at a real estate investor meetup a few years back. Neal was very positive about investing in multifamily. He does a lot of research using data analytics on markets, identifying growth areas, finding good neighborhoods and shares the data and his findings with interested people and clients. His presentations are filled with a lot of info about the market, the property, the financials the expected returns, and his team patiently answers questions.
One of our investments with Neal had an exit with better than projected returns (during uncertain times with the pandemic)!!
Vengal D.
Adjacent to the property is the prestigious Oak Hills Country Club, providing convenient access to the clubhouse, championship golf course, tennis, pool,  expansive fitness center, and upscale family dining, an element no other rental community in the area can offer. The 170 acre country club is a destination for medical students, and high earning STMC staff, doctors, nurses and executives.
Oak Hills Country Club is without a doubt one of the most respected private member-owned country clubs in the country. Oak Hills has hosted 34 PGA and USGA Tour events, with a list of winners that reads like a who's who of golf history.
Boasting premium club facilities, recreation areas and dining, conferencing and event spaces, this world-renowned golf course increases Botanica's commercial and cultural cachet significantly.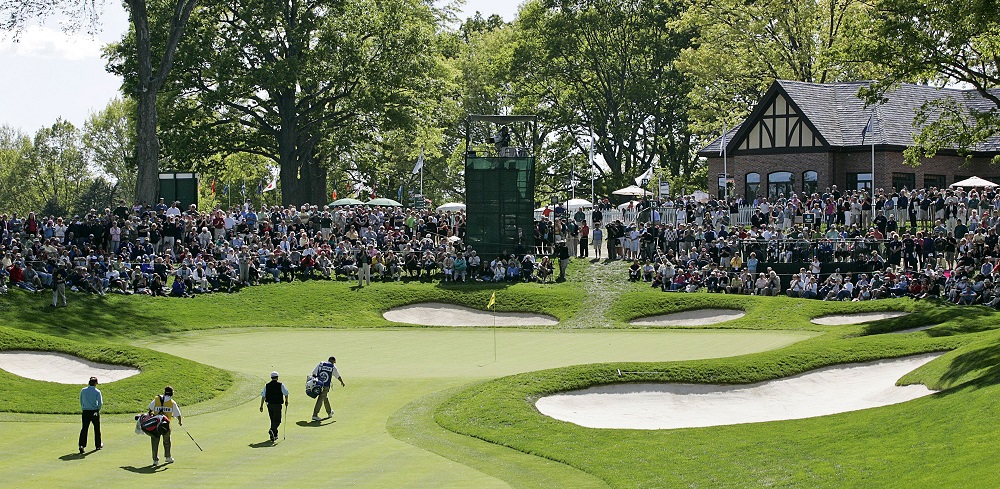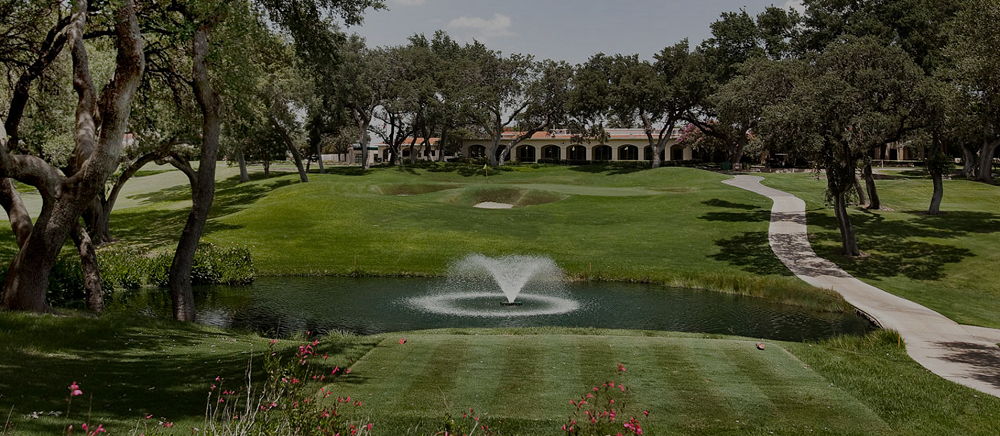 What Our Investors Say
"Challenging times take a dedicated group to plan and execute to meet investment objectives. The site and asset management teams at Grocapitus have worked hard to maintain occupancy, keep tenants safe, and delinquency low. Collectively, they have effectively managed expenses and incrementally increased rents to exceed NOI budget expectations."
Rob D.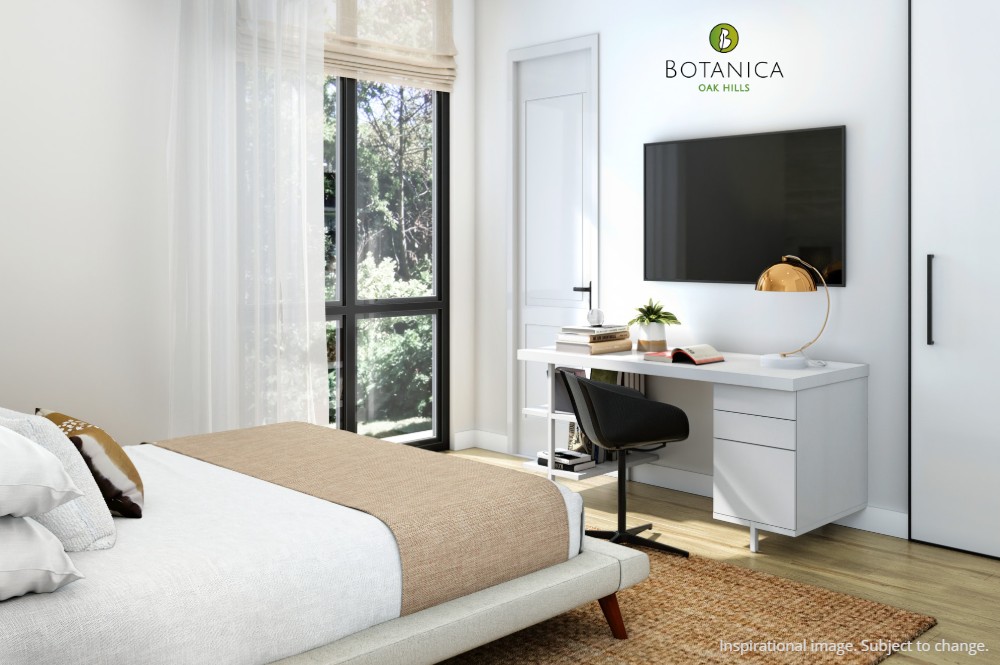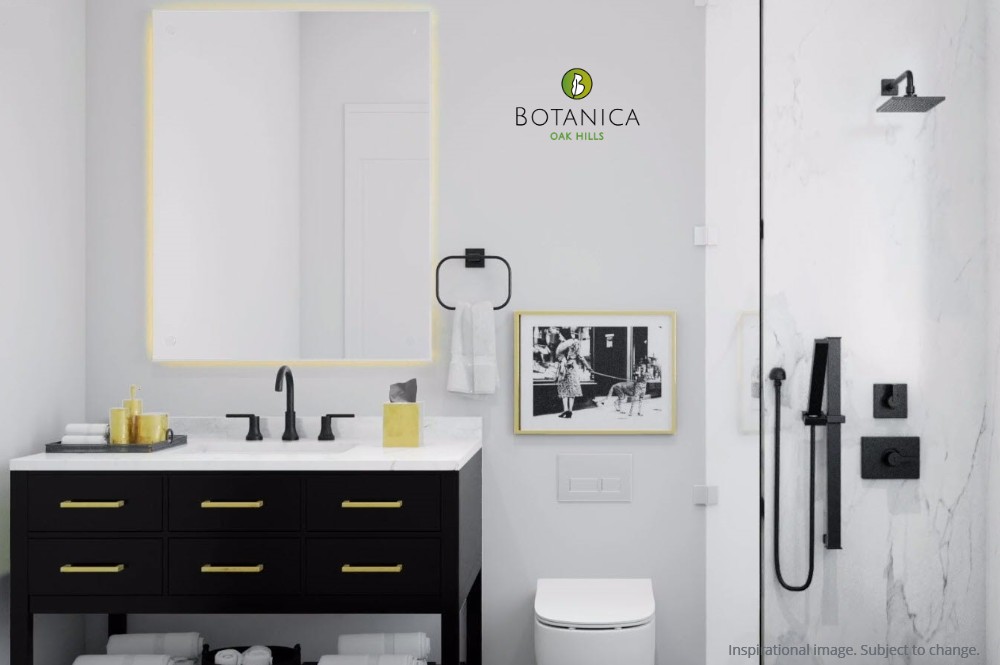 Affordable Luxury – Upscale Modern Design
Botanica Oak Hills pushes the boundaries of excellence in multifamily living. The sophisticated design incorporating botanical elements and designer finishes will give the project its own defined aura, with a combination of exquisite attractions, on par with some of the best residential communities in the nation.
This architectural dream has modern, optimized state-of-the-art amenities that are rarely found in even the most progressive multifamily or student housing developments. There is absolutely nothing like it in San Antonio.
Interior amenities include:
Fully furnished with upscale modern furniture
Large rooms with 10 & 16 ft ceilings and oversized windows
Delos healthy home system with Covid-resistant Health & Safety Certification
Washer/dryer in unit; air conditioning
Stainless steel appliances
IOTAS smart home automation
The project's luxury design, coupled with botanical focus, wellness features and lifestyle opportunity exceeds anything in the area.
What Our Investors Say
"As an investor in Park Canyon I am so impressed with the management team. One of the things that I really like are the quarterly updates of the project. They keep you informed of what is going on with the project and point out both the good and the bad. You are never kept in the dark about your investment. This is a fantastic project and I am so happy that I am an investor!"
Katrina J.
Innovative Outdoor Amenities
Botanica Oak Hills' pioneering design proudly incorporates an array of customized, highly desirable outdoor features which will distinguish it from its competitors and will be the envy of its neighbors.
Designer pool and outdoor relaxation sundeck
Outdoor summer kitchen & bar
Lounge seating, deco swing, and trellised cabanas
Botanic design with vertical gardens, pocket parks and green wall boxwoods
All outdoor areas are designed and durably constructed for low cost and maintenance.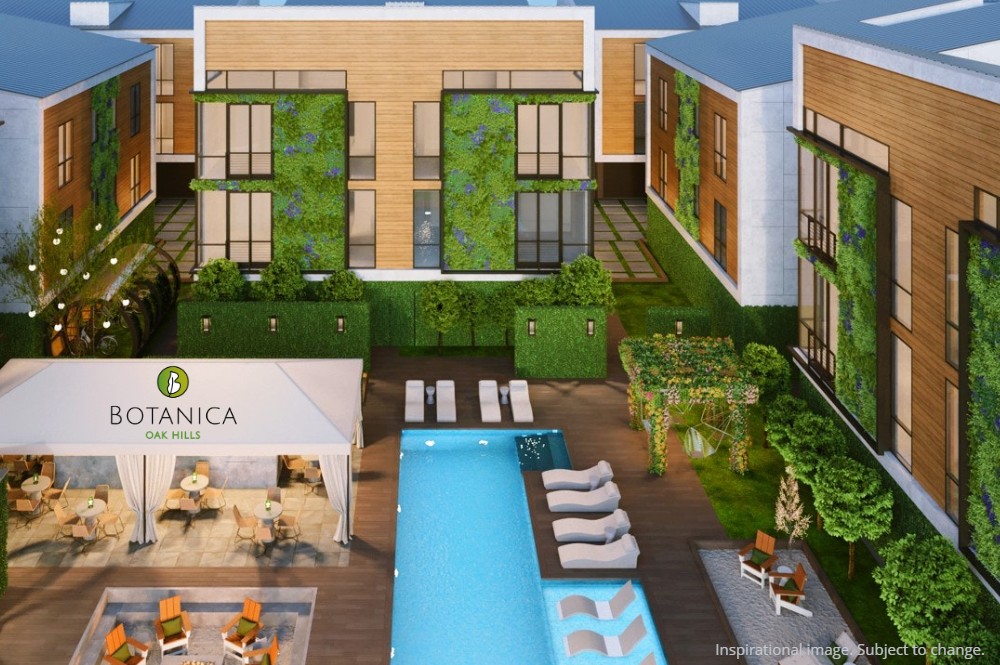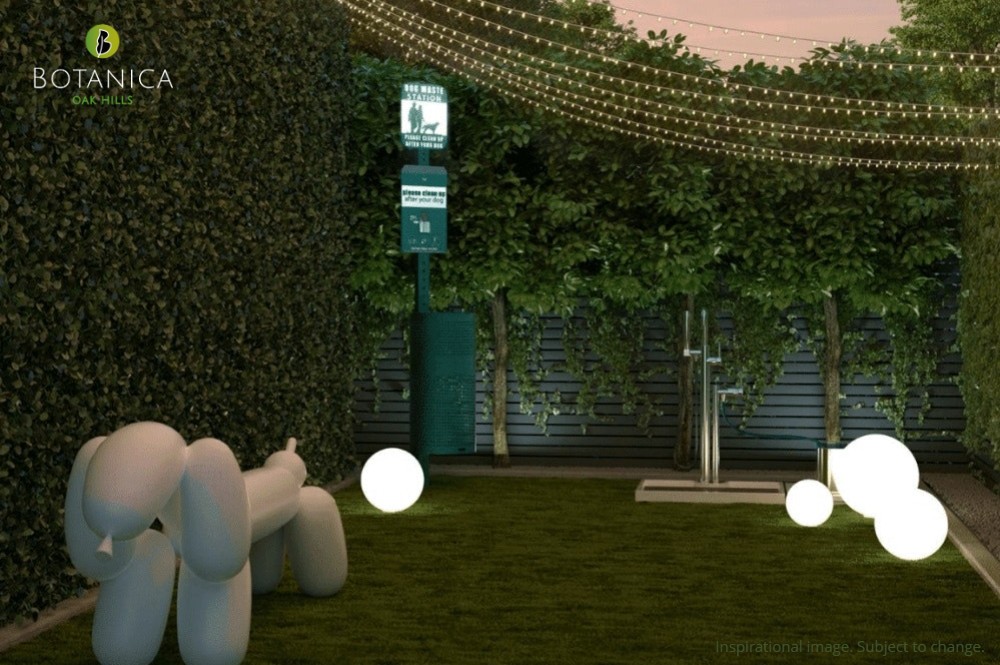 What Our Investors Say
"I invested in Grocapitus' project because I liked their data driven approach to analysis and conservative underwriting. So far results have been delightful as the project has outperformed the projections and continues to perform well even during the coronavirus crisis. I also appreciate the fact that Grocapitus is easily available and they make it a point to communicate personally to address any questions I might have."
Anshu S.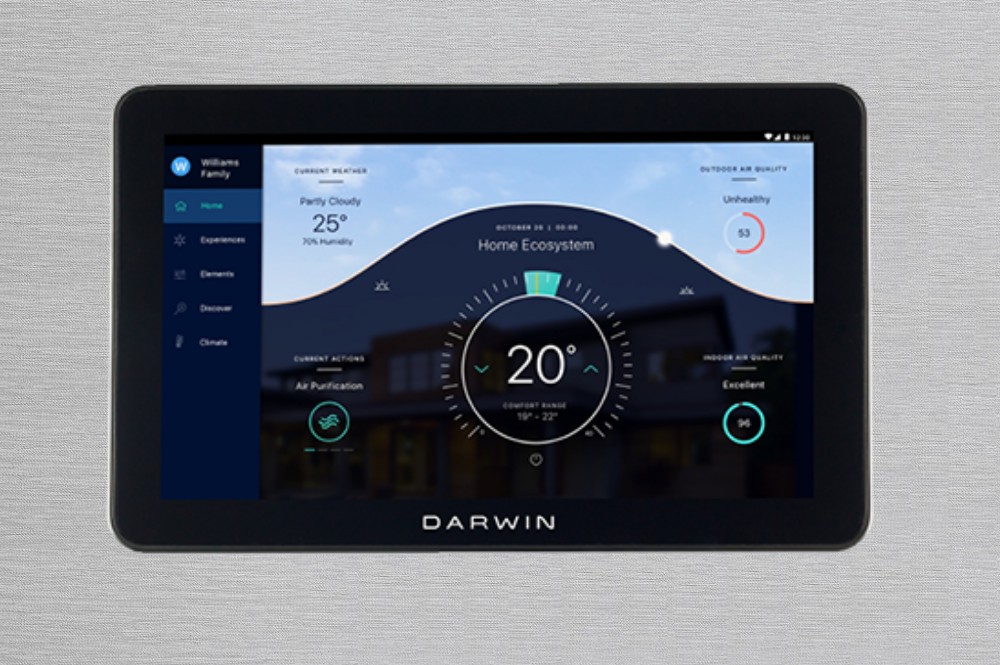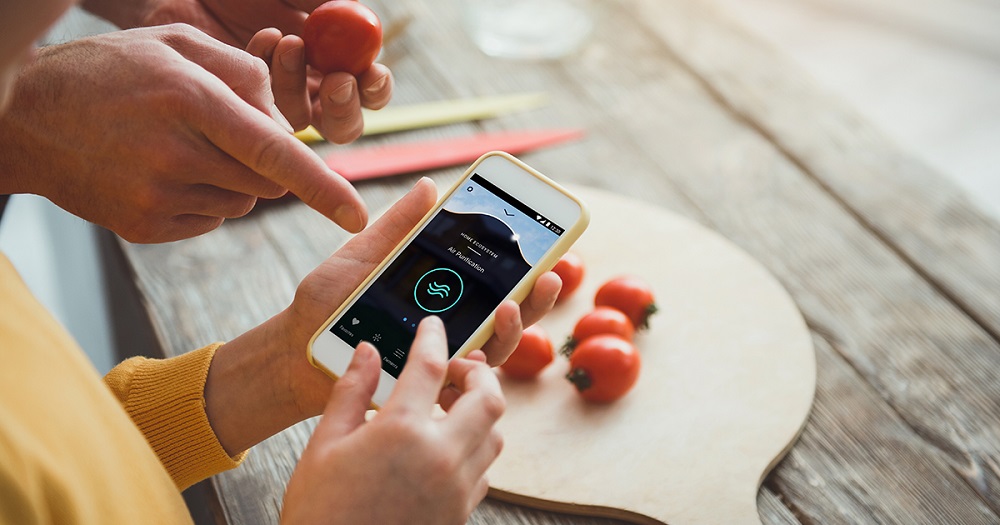 Our Tenants' Health Matters
At Grocapitus, we saw wellness trends in real estate a while ago, long before COVID-19 pushed them into the international spotlight. That's why we jumped at the chance to create a Delos Darwin-driven boutique multifamily community. Delos invented the WELL Building Standard.
The system intuitively responds to the conditions in your home, purifying your air and water, and providing dynamic lighting designed to restore your body's natural rhythms.
Circadian sleep environment
Our team realized immediately the potential for Botanica Oak Hills to attract (and keep) high-quality, upper-income tenants, both students, and professionals by incorporating a state-of-the-art home wellness system in a pandemic challenged world.
A Superior Tenant Experience For Our Rental Community
Work From Home Friendly
Spacious 2 bed 2 bath units can comfortably accommodate a SOHO "Small Office Home Office" in the second bedroom.
Stay At Home Conducive
Larger rooms, high 10′ & 16′ ceilings, facilitating more time at home. Oversized windows and a Juliet balcony for light & fresh air.
Delos Darwin Healthy Home
A branded Healthy Home by the #1 Health and Wellness real estate company in the world & WELL Building Standard inventor.
Strategic Shared Public Space
No elevators, gym, or indoor shared amenities for a Covid-conscious world. Instead, a designer pool, outdoor lounge, firepit & 'private' pocket parks.
Innovative Investor-Friendly Exit Options
What really makes this investment opportunity shine and puts it in a league of its own is the flexibility we have with exit options due to the creative structure of the Grocapitus 2.0 investor-friendly product offering being used for this project.
We have 2 different exit options available to us that we will explain in the investor presentation.
In our default option, we exit the project after 3 years, and we have a creative approach that allows us to hold & operate the asset debt-free, giving us equity level returns and higher net cash flow without any debt risk.
Our alternative exit strategies provide us flexibility depending on whether the recovery is going better than we expect, or if it is taking longer than we currently anticipate.
We can't wait to show you each exit strategy in the investor presentation!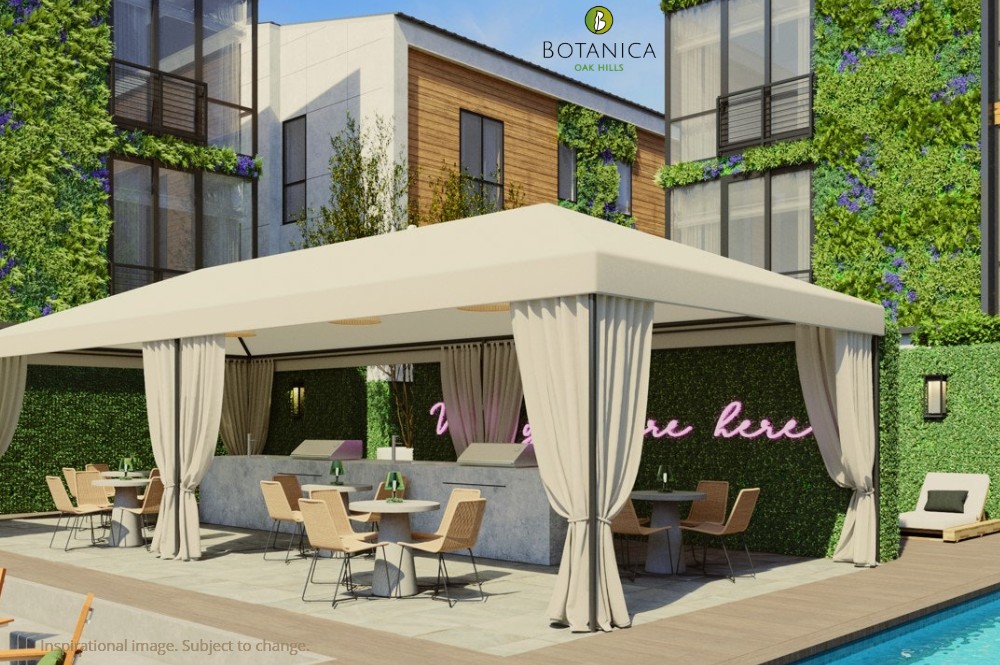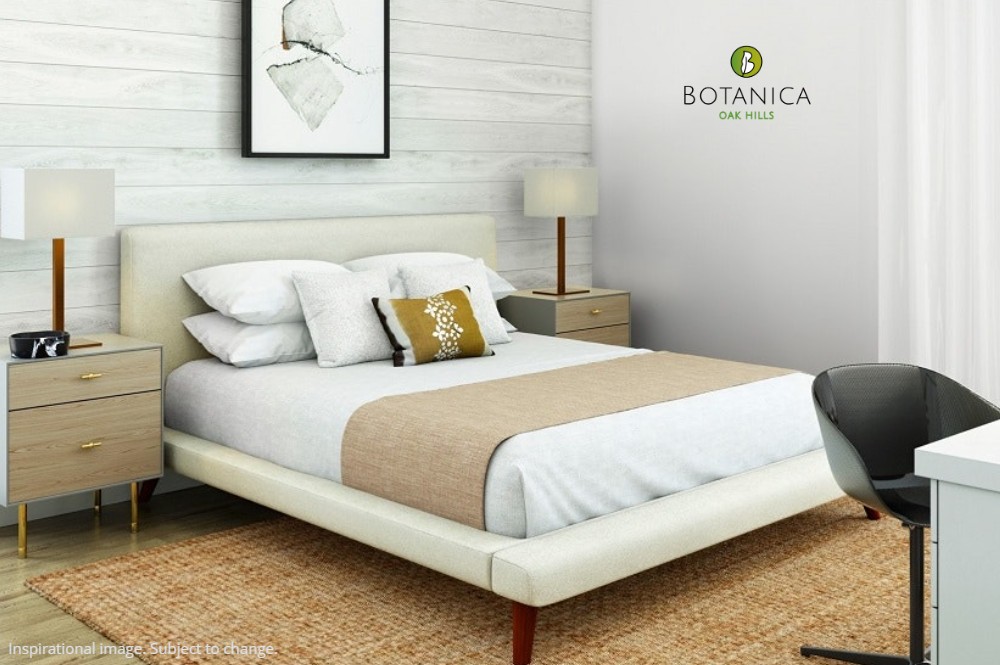 What Our Investors Say
"Thank you for a thorough and newsy update. I am still in awe of your work efforts and completions in such a short timeframe. And in these hot, hot, hot summer months no less. The report is very detailed and it makes me feel like I am there to look at it all. Thank you for your dedication to excellence and for all your conscientious efforts. It is much appreciated."
Lisa H.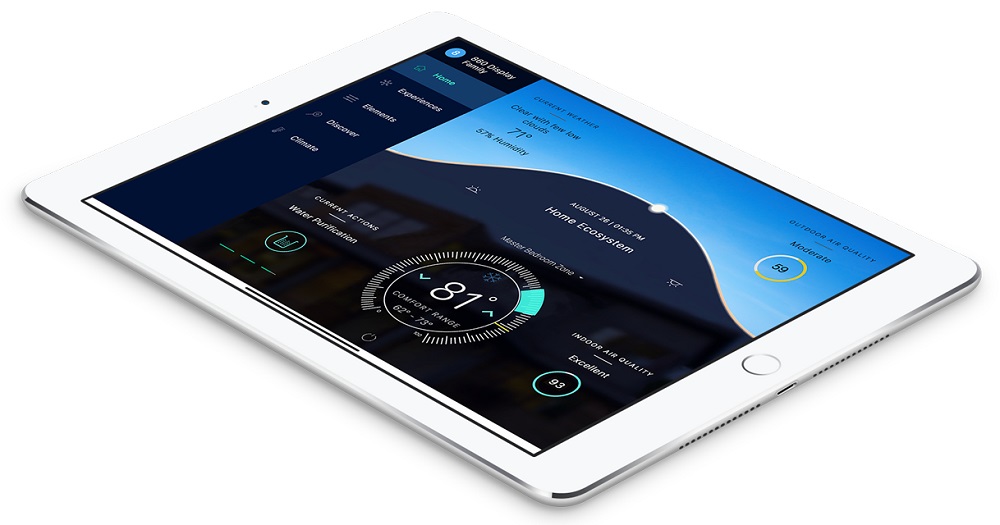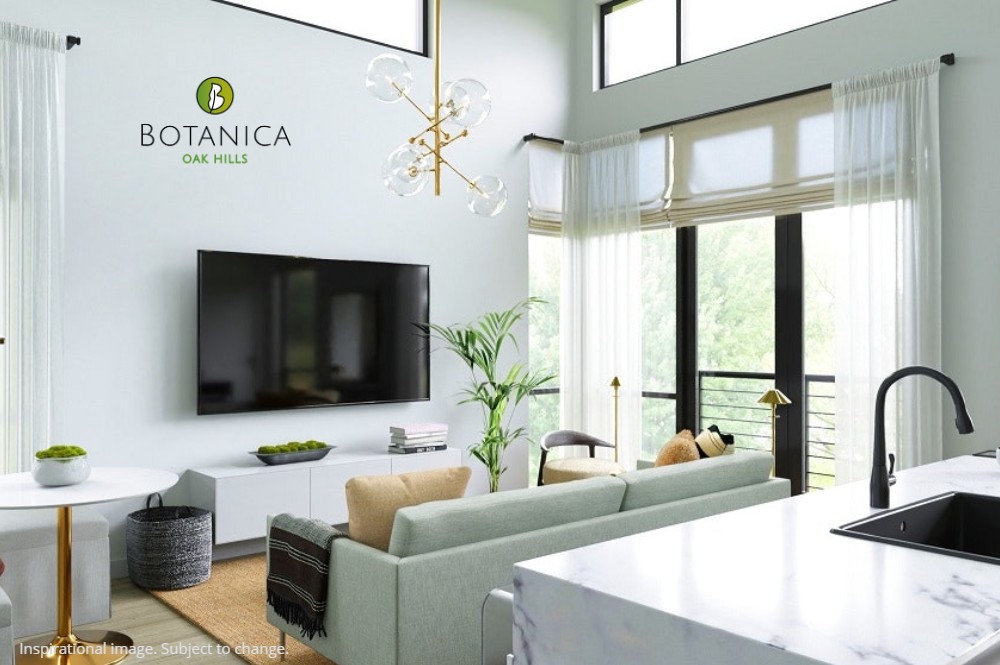 Branded, Wellness Residence Premiums
Wellness is one of the fastest growing industries, including lifestyle, exercise studios, and organic eating habits. And Wellness real estate is a staggering $50 billion a year industry just in the U.S. Wellness homes sell far faster and command an impressive price premium.
5-35% Premium
wellness-branded, single-family homes
+31% Premium
average premium for branded residences (Newmark Knight Frank)
Branded developments sit at the most competitive and innovative edge of the market, with purchasers attracted by the opportunity to associate themselves with a known brand. Botanica Oak Hills leverages the leading wellness brand in the world, Delos.
Introducing Our Innovative Management Team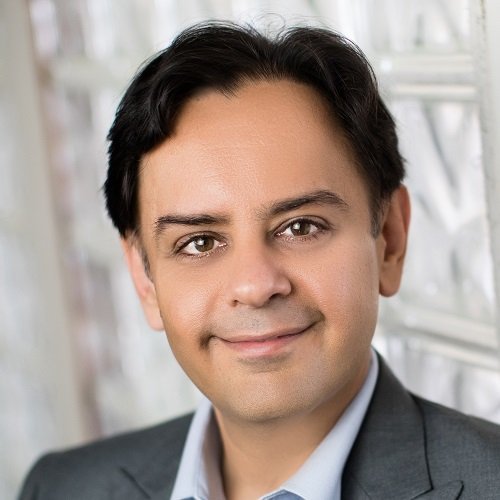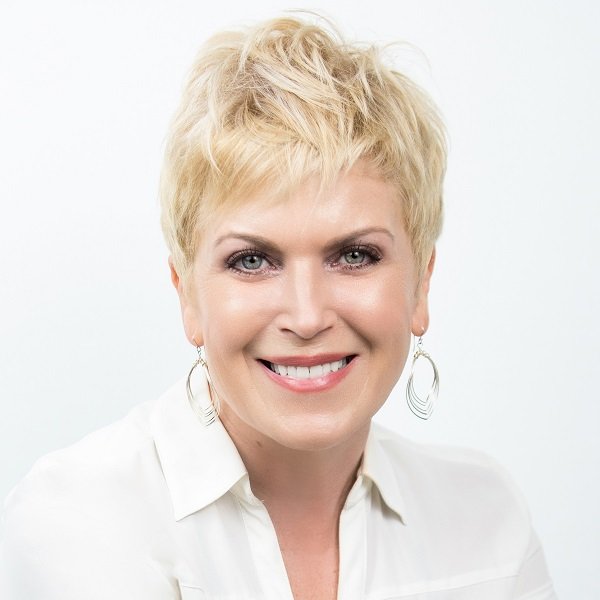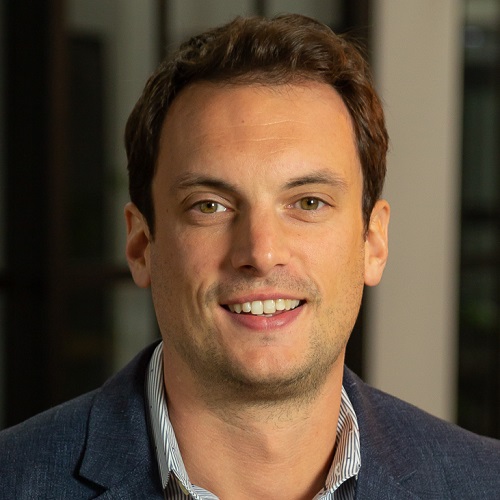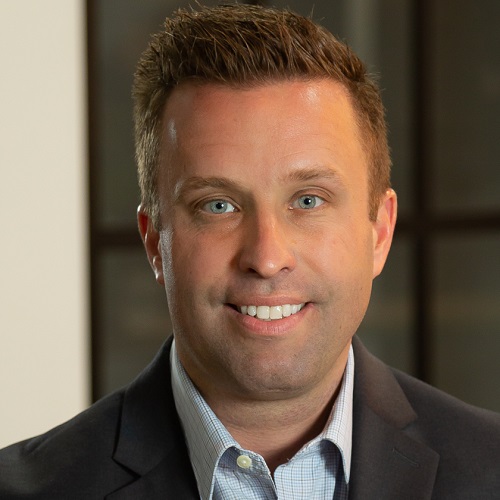 How Grocapitus Selects Markets
Rent Growth
The 5 year rent growth forecast is one of our key indicators. We use a powerful proprietary method to calculate this value.
Sales Trends
We continuously monitor local sales to compute cap rates and determine whether our cap rates are on target to reach our projections.
Employment
We look for metros and submarkets that are adding a significant number of high-paying jobs, resulting in a stable local economy.
Supply And Demand
We monitor the supply of local units carefully to ensure it will not spike the vacancy rates and negatively impact rents.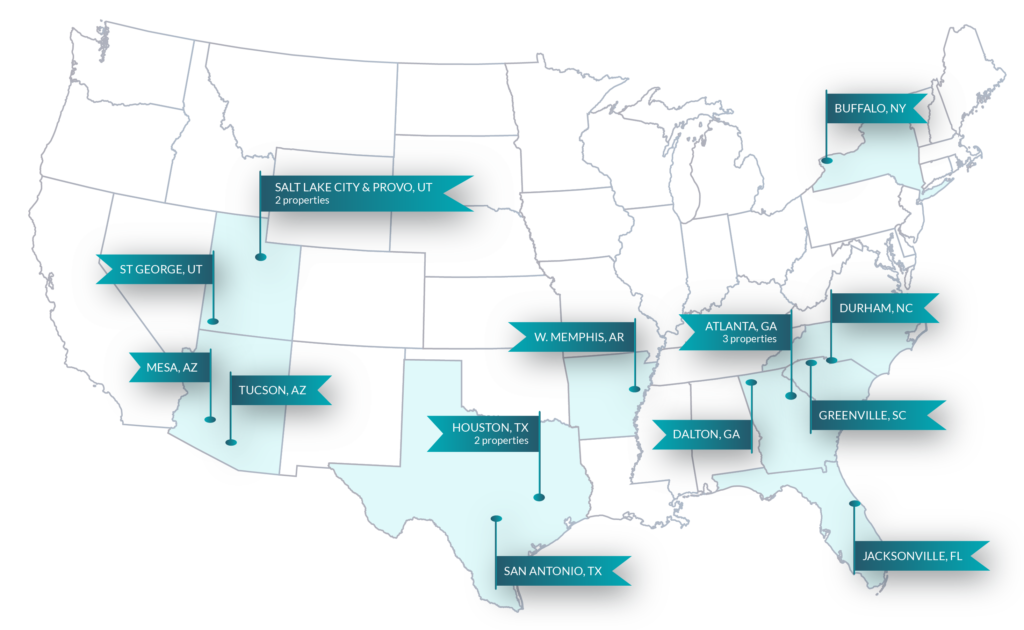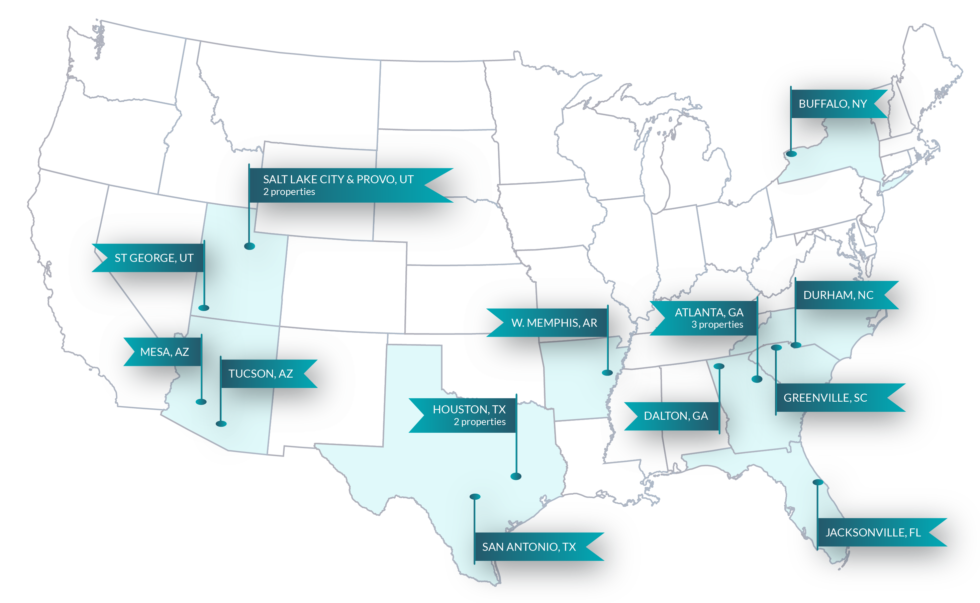 Projected Investor Returns