Earn Attractive Passive Income AND Significant Generational Wealth By Owning A Brand New Turnkey Fourplex
Receive hands-off, stress-free monthly cashflow owning your very own small multifamily property in a booming real estate market with strong appreciation

Non-accredited investors welcome
This Fourplex Buying Opportunity is Sold Out
You will have 100% ownership of a turnkey investment
You are buying a BRAND NEW fourplex as a rental property
You are the 100% owner, this is NOT a syndication
Non-accredited investors welcome
By turnkey investment, we mean the fourplex will be delivered fully leased with property management included to start  generating passive returns from Day-One! Our unique rental cashflow guarantee – all of the apartments will be leased (100% occupancy) prior to closing as part of this exceptional property investment offering.
Projected Annualized Return
Projected Avg Cash-on-Cash (annualized rental cashflow)
Projected Equity Multiple
Let's Take A Tour Of This Absolutely Stunning Rental Community
Botanica Oak Hills is a Class-A, boutique affordable-luxury fourplex community focused on wellness and advanced smart home automation, set within a beautiful botanical environment. It is located directly adjacent to one of the biggest Medical Centers in the U.S. (STMC), UT Health, and a Championship Golf Course, in a highly appreciating, premier neighborhood of San Antonio. 
From it's cutting-edge, in-demand coronavirus resistant health and wellness features to its striking, low-maintenance greenwall and boxwood design, everything about Botanica Oak Hills is designed to attract and retain high-quality, upper-income tenants. This architectural "masterpiece" will have tenants clamoring to live in this iconic property, destined to become the future benchmark for lower density multifamily living, while generating outstanding returns and impressive real estate wealth for its fourplex owners.
Top 10 Reasons To Learn More About This Unique Class-A Rental Property Investment
100% PRE-LEASED BEFORE CLOSING
Receive positive cash flow and 100% occupancy from day one.
TURNKEY MANAGEMENT
Institutional-grade, "best in class"  HOA & Property Management firm.
DELOS WELLNESS FEATURES
State-of-the-art anti-COVID technology. Purified air & water. 10% potential rental premium!
LOCATION! LOCATION! LOCATION!
Nestled between the 900 acre South Texas Medical Center and the acclaimed, 170 acre Oak Hills Golf & Country Club, Botanica Oak Hills is located in the most sought-after submarket in San Antonio.
BRANDED RESIDENCE
Competitive advantage over alternative apartments, 31% potential resale premium.
UPSCALE DESIGN + LUXURY FIXTURES & FURNISHINGS
Big increase in demand from both tenants and future buyers = potential increase in cashflow and exit price.
FINANCE PRE-APPROVAL FROM TOP FOURPLEX LENDER
Painless loan pre-approval working with the #1 fourplex lender in the U.S.
BIG TAX SAVINGS:
Up to ~$250K BONUS DEPRECIATION in year one against all passive income (and active income for real estate professionals).
PRE-SALE "WHOLESALE" DISCOUNT
Impressive $74,000 discount (0.25% Cap Rate) compared to market for Grocapitus clients.
BRAND NEW
Average small multifamily is 60 years. New build significantly reduces maintenance and tremendously increases tenant desirability.
Attend the investor presentation and discover for yourself why Botanica Oak Hills is the perfect multi-flex rental property investment in a COVID-19 world.
Real Estate Is In A Massive Boom
Historically low interest rates, which are currently near zero, may be needed for several years according to the Federal Reserve Board. The low interest rates and the severe shortage of housing are just two of the primary factors fueling a tremendous real estate boom, which is likely to substantially increase prices for quality real estate over the next 3 to 5 years. Here are a few recent headlines and statements by trusted sources:
"U.S. Home Sales Rise to New 14-Year High, Offering a Boost to Economy" – Wall Street Journal
"American Housing is in a Full-Fledged Boom" – Forbes
"Fed pledges to keep interest rates near zero for years" – CNN
"Sales soar to a record high, fueled by rock-bottom mortgage rates." – CNBC
"How 2020 broke the housing market: So many homes are selling that we could run out of new houses in months." – Business Insider
Not enough homeowners are selling and homes are not being built fast enough to meet demand, creating a severe shortage of housing inventory.
"U.S. housing is one of the best money-making opportunities today. And with record numbers of house hunters entering the market, it all but guarantees the housing boom has years left to run." – Forbes
Why Purchase Blue Chip Multifamily  Investments In San Antonio?
The San Antonio metro is on a tear with an economy that is growing by leaps and bounds, earning accolades galore!
#1 Hottest Single-Family Market (Ten-X)
#3 Best Home Price Growth (Federal Housing Finance Agency)
#1 Highest Income Growth 2005+ (New Geography)
#2 Bit City for Economic Growth Potential (Business Facilities)
#1 Most Prepared for Recession (Moody's)
The San Antonio Board of Realtors just reported a huge jump in real estate prices for the area:
"Red-hot San Antonio housing market reports whopping 32% jump in sales over Sept. 2019"
and CBRE predicts strong multifamily demand:
"2021 should experience steady recovery, and Texas's pre-COVID-19 strengths should play a big role in helping apartment demand return rapidly through 2021."
San Antonio has had the strongest rent performance since March of any major Texas metro and investment has come rushing into the city, both in the form of development, followed by acquisitions of new, well-leased properties.
"As investment into STMC broadens, it is logical to hypothesize that land values will continue to elevate and opportunities for development (outside of assemblages and teardowns) will decrease without sizeable investment in the land basis. This phenomenon is present at The Texas Medical Center in Houston, where today there is only 1 true parcel of developable land adjacent to TMC with a value that exceeds $400 a foot for the land."
ASSET LIVING
Oak Hills
Nestled between the 900 acre South Texas Medical Center and the acclaimed, 170 acre Oak Hills Golf & Country Club, Botanica Oak Hills is located in the most sought-after submarket in San Antonio. The area has direct access to upscale residential communities, retail, leisure and business.
Here's a quick look at what's nearby (and the vast pool of potential tenants):
South Texas Medical Center:
60,000+ employees
USAA Headquarters:
17,000 employees
Valero Energy Headquarters:
1,600 employees
There are a staggering 800,000 high income jobs in a 30 minute driving radius.
62% of the residents are employed in white collar jobs – executive, management, office and professional occupations.
Rental income growth in the area is stunning at almost 11% in the last 2 years, allowing rents to be raised as incomes increase.
Property Equipped for a Post-COVID World
Botanica Oak Hills' location isn't the only thing that makes it a smart move for today's investors. The community itself is optimized for a world beyond the current pandemic with:
Units designed for a stay-at-home lifestyle
That means larger rooms for greater personal space, larger windows to let in natural light and fresh air, with Juliet  balconies that give every tenant a taste of the outdoors.
Strategic Common Areas
No shared indoor facilities, no elevators—reduces risk of virus transmission.
At-home "SOHO" office space
Not just designed for staying home, but for working from home with true at-home office/workspace flexibility. Each 2-bed, 2-bath unit has ample space to set up a home office, and unlike most other properties you'll find,
Every unit is equipped with the state-of-the-art Delos Darwin Home Wellness system
Oak Hills is a WELL Building, which means it aligns with Delos' Well Building Standard for healthy living spaces. The system, created by the #1 real estate wellness company in the world, optimizes living spaces for resident health and wellness by:
Circadian lighting, changing the lighting patterns throughout the day to promote a healthy sleep cycle
Our prospective tenants, who will largely be medical students and high earning healthcare professionals, value healthy living spaces so we jumped at the opportunity to include the Darwin system into Botanica Oak Hills.
Studies show that rental units equipped with Darwin command up to 7 to 10 percent higher rents than apartments without Delos'  healthy home system and when it comes time for your re-sale, you can expect to get a 5 to 35 percent higher sales price than without it. 
"Investors remain focused on just a handful of San Antonio submarkets. About 70% of the major transactions in the past year occurred north of the I-410 Loop [which includes the location of Botanica]"
ValBridge Market Study
Rental Homes Designed for Active Lifestyles
Don't confuse "designed for a stay-at-home lifestyle" with "designed for a stay-inside lifestyle." San Antonio is known for beautiful year-round weather and we designed Botanica Oak Hills for a tenant leading an active outdoor lifestyle.
Botanica Oak Hills' pioneering design proudly incorporates an array of customized, highly desirable outdoor features which will distinguish it from its competitors and will be the envy of its neighbors.
Alluring designer pool and outdoor relaxation sundeck
Exquisite outdoor chef's kitchen with lounge and dining areas
Lounge seating, deco swing, and beautiful trellised cabanas
Stunning botanical design with vertical gardens, pocket parks and green wall boxwoods
Convenient private dog park
All outdoor areas are designed and durably constructed for low cost and maintenance.
Take a Look Inside Botanica Oak Hills
Botanica Oak Hills is a modern rental community designed to feel as desirable 20 years from now as it does today.
As you can see, we put the bulk of the construction budget where it matters most: the units' interiors and building design! We created Botanica with your future tenants' tastes and needs foremost in mind, including:
Elevated 10 ft and soaring 16 ft high "Penthouse" ceilings
Superior design and luxury finishes throughout the apartments
Fully furnished with upscale modern furniture
10 interconnected smart home devices + high speed Wifi
Delos Darwin healthy home, anti-COVID platform
24/7 triple layer smart security system
Because it's brand new your Botanica fourplex comes with a 10 year structural and a 12 month product warranty meaning you won't have to replace the roof, install new hot water heaters or upgrade the HVAC system anytime soon.
"In addition to operating multifamily for 20 years in the San Antonio MSA, Asset Living was one of the first operators to lease-up and provide continuing operations on properties focused on University of Texas San Antonio students, a few miles north of STMC."
Asset Living
Financing
If you will be financing your purchase, we have a preferred lender who knows the project intimately and how to close investor transactions while creating a positive buyer experience with your best interests in mind.
#1 Fourplex Loan Originator Specialist in the U.S.
Closed thousands of fourplex loans for investors
Current interest rate for investment property is extremely low
You can lock in a rate for a 15 year term at 3.0% or 30 year term at 3.75%
Now is a truly fantastic time to purchase Class-A blue-chip, income producing and strong capital growth assets with historically low fixed interest rate financing.
Property Management
Smart real estate owners know good property management is critical for success. As part of this unique turnkey offering we have partnered with Asset Living, a nationwide institutional-grade property manager. Asset Living is one of the largest multifamily property managers in the nation, and their student housing division is the largest in the U.S.
They are headquartered in Texas and have been involved with the project from the start, helping to co-designthe fourplexes and providing the numbers for the proforma, based on their intimate knowledge from working in the local market for 20 years.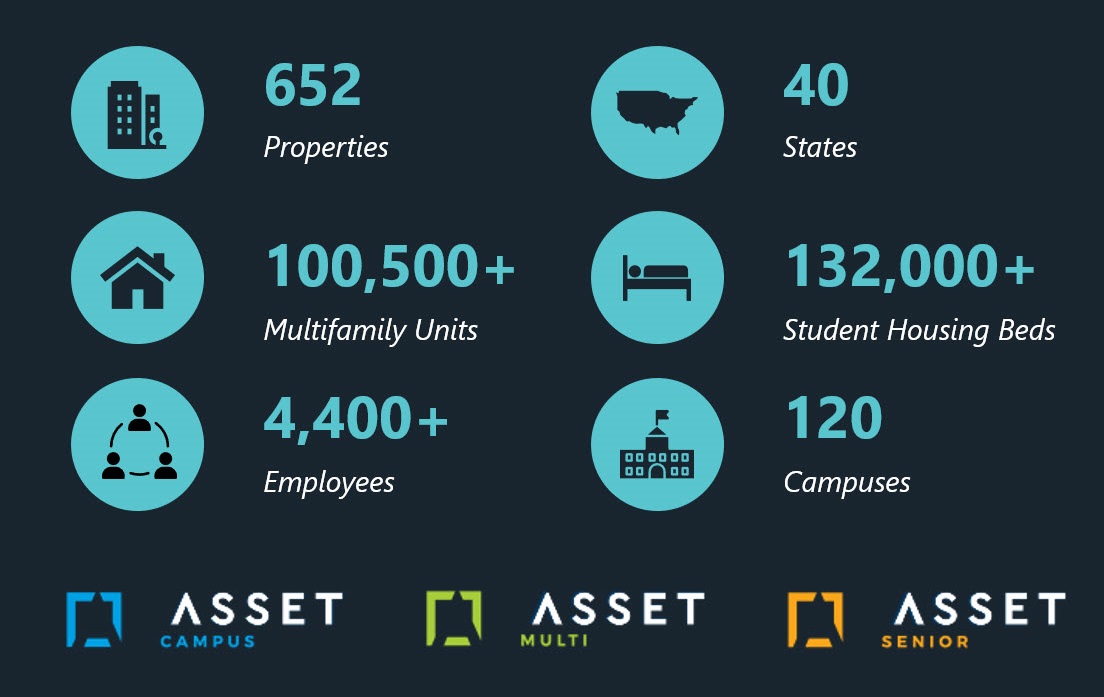 Because of our stringent due diligence and exceptional offering, we're very confident in the long-term prospects of your property and want to make sure you are secure and comfortable with your decision to purchase. To provide you even more security for our fourplex buyers, each fourplex will be 100% leased prior to the Buyer closing on the purchase – meaning that your investment property will be positively cash flowing from day 1 with zero vacancy.
It's your absolute assurance that your rental income is secure, and it is an exclusive benefit of being a client of Grocapitus. No one else we know of offers this type of extra rental income protection.
100% leased prior to closing
Low 5% fee for full-service Institutional Management
Botanica's Superior Tenant Experience – To Attract and Retain Your Tenants!
Work From Home Friendly
Spacious 2 bed 2 bath self-contained apartments can comfortably accommodate a SOHO Home Office in the second bedroom.
Stay At Home Conducive
Larger rooms, high 10′ & penthouse styled 16′ ceilings, facilitating more time at home. Oversized windows and a Juliet balcony for abundant natural light & fresh air.
Delos Darwin Healthy Home
A branded Healthy Home by the #1 Health and Wellness real estate company in the world & creator of the WELL Building Standard.
Strategic Shared Public Space
Amenities designed for a Covid-conscious world: a designer pool, multiple gorgeous outdoor lounge spaces, firepit & 'private' pocket parks.
Branded, Wellness Residence Premiums
Wellness is one of the fastest growing industries in the world, including lifestyle, exercise studios, and organic eating habits. Wellness real estate is a staggering $50 billion a year industry, just in the U.S., and properties featuring wellness can sell much faster and command impressive price premium as compared to 'regular' properties.
5-35% Premium
wellness-branded, single-family homes
+31% Premium
average premium for branded residences (Newmark Knight Frank)
Branded developments sit at the most competitive and innovative edge of the market, with purchasers attracted by the opportunity to associate themselves with a known brand. Botanica Oak Hills leverages the leading wellness brand in the world, Delos.
Introducing The Development Team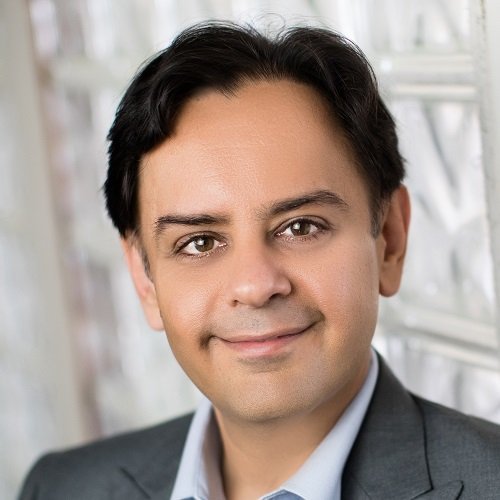 Neal Bawa
Grocapitus
Development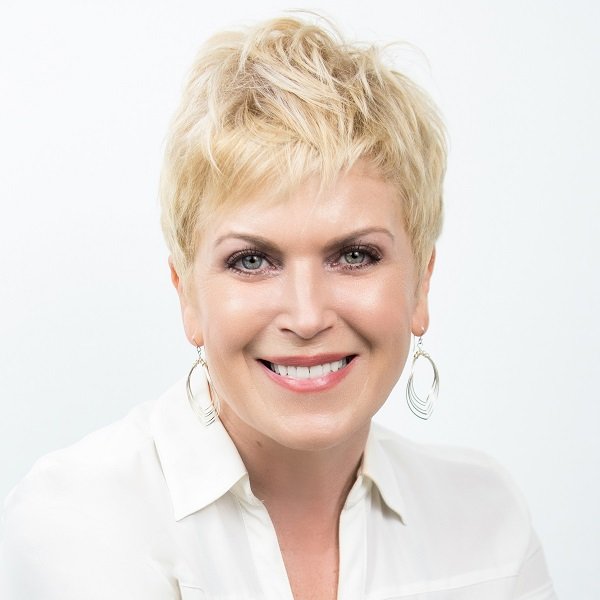 Anna Myers
Grocapitus
Development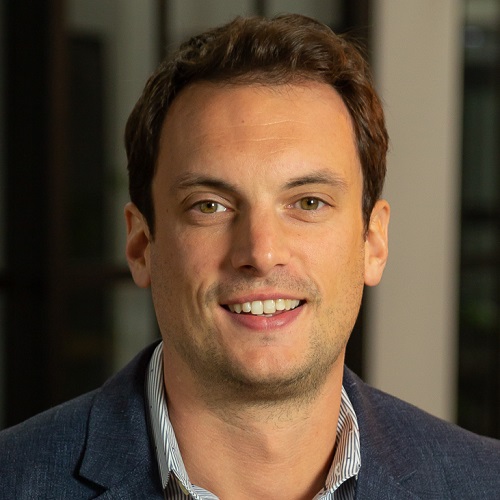 Jon Bursey
Urbanist
Development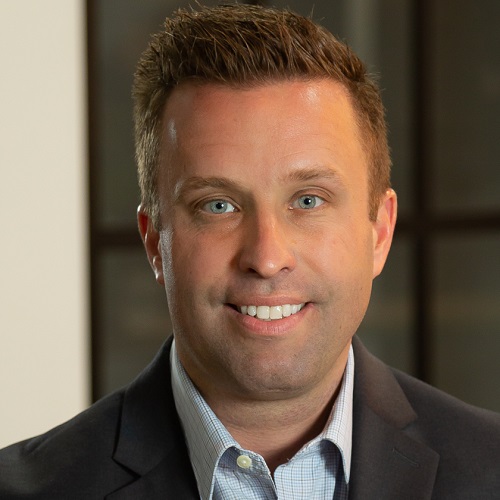 Luke Marvel
Urbanist
Development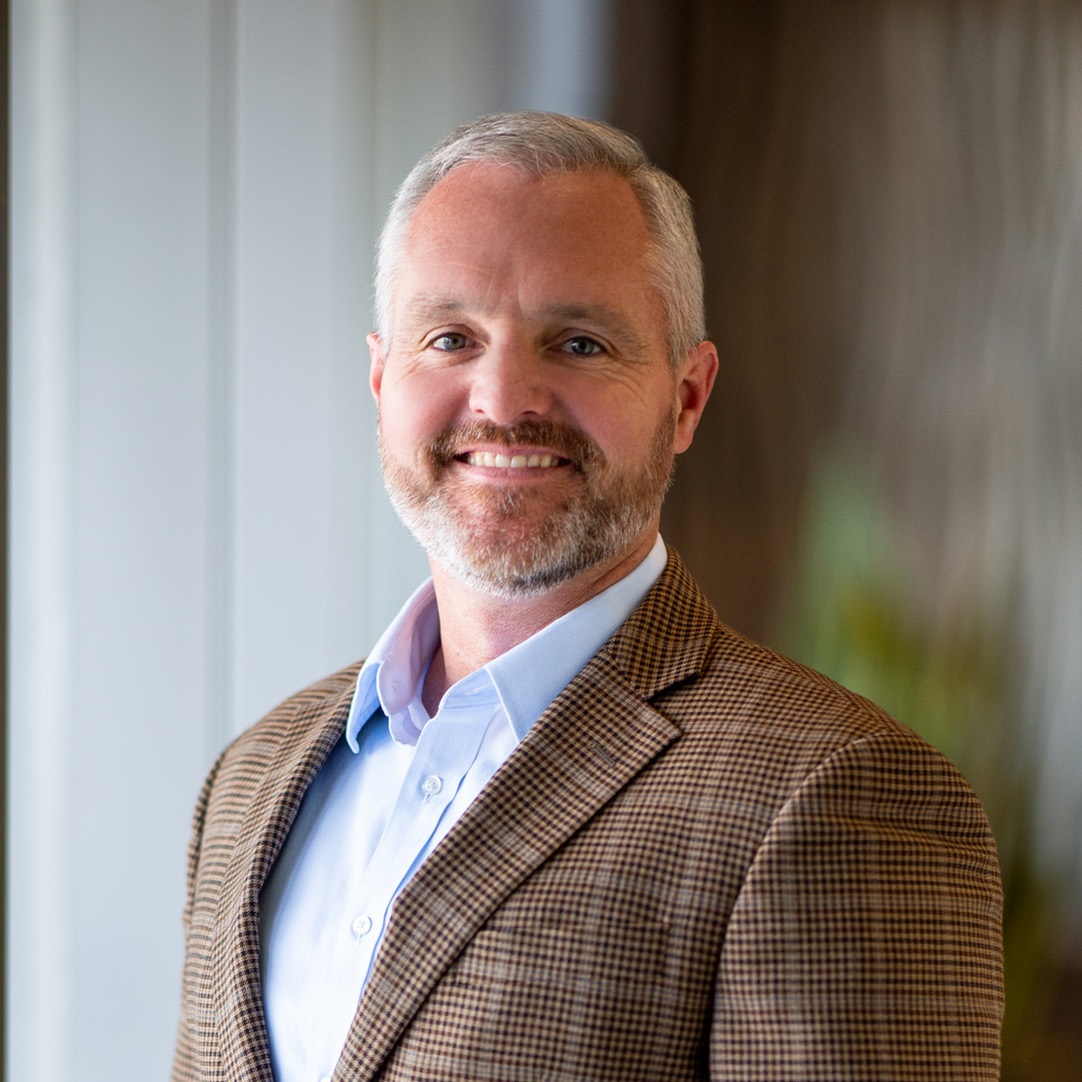 Stephen Mitchell
Asset Living
Property Management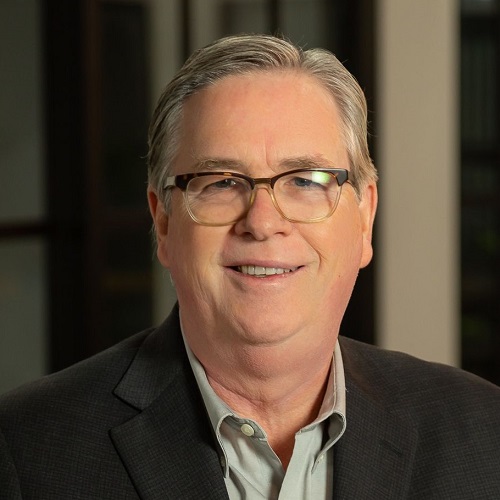 Warren Johnson
Johnson Design Group
Design & Architecture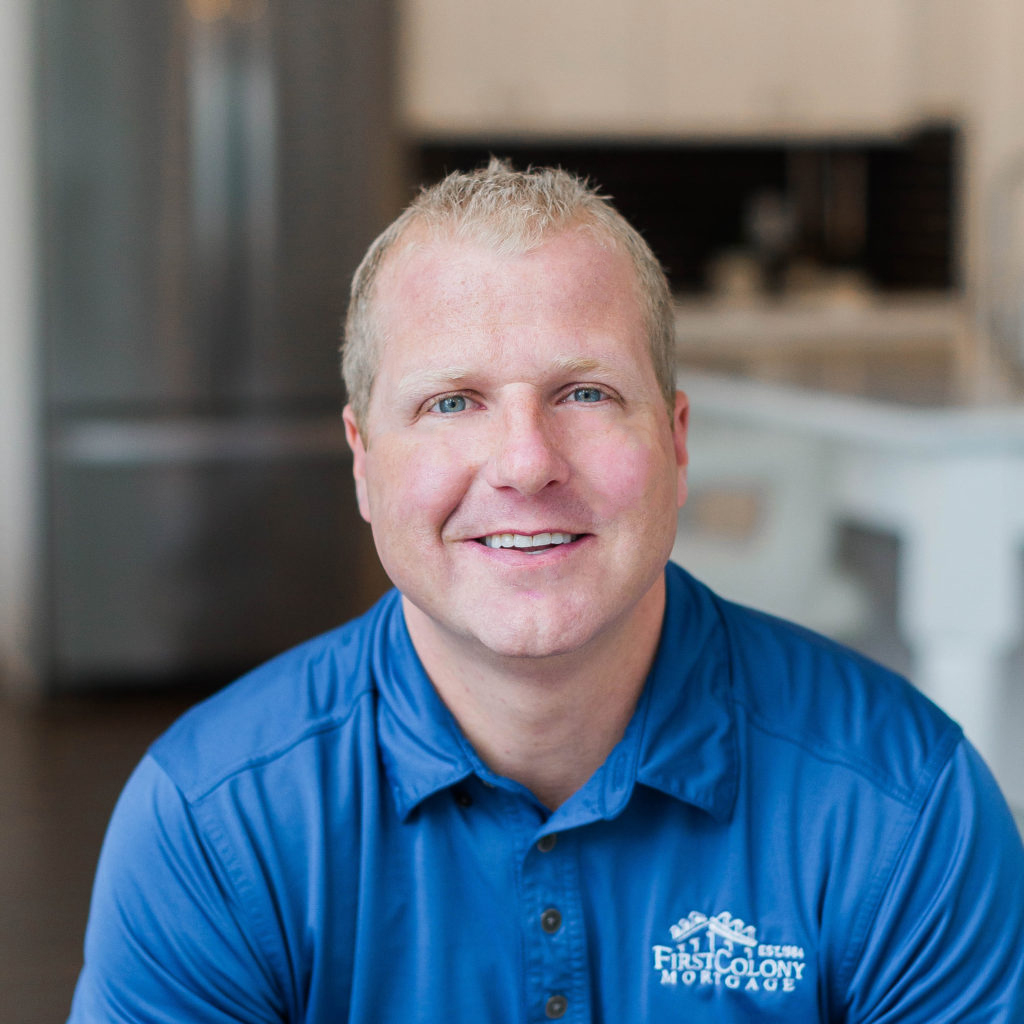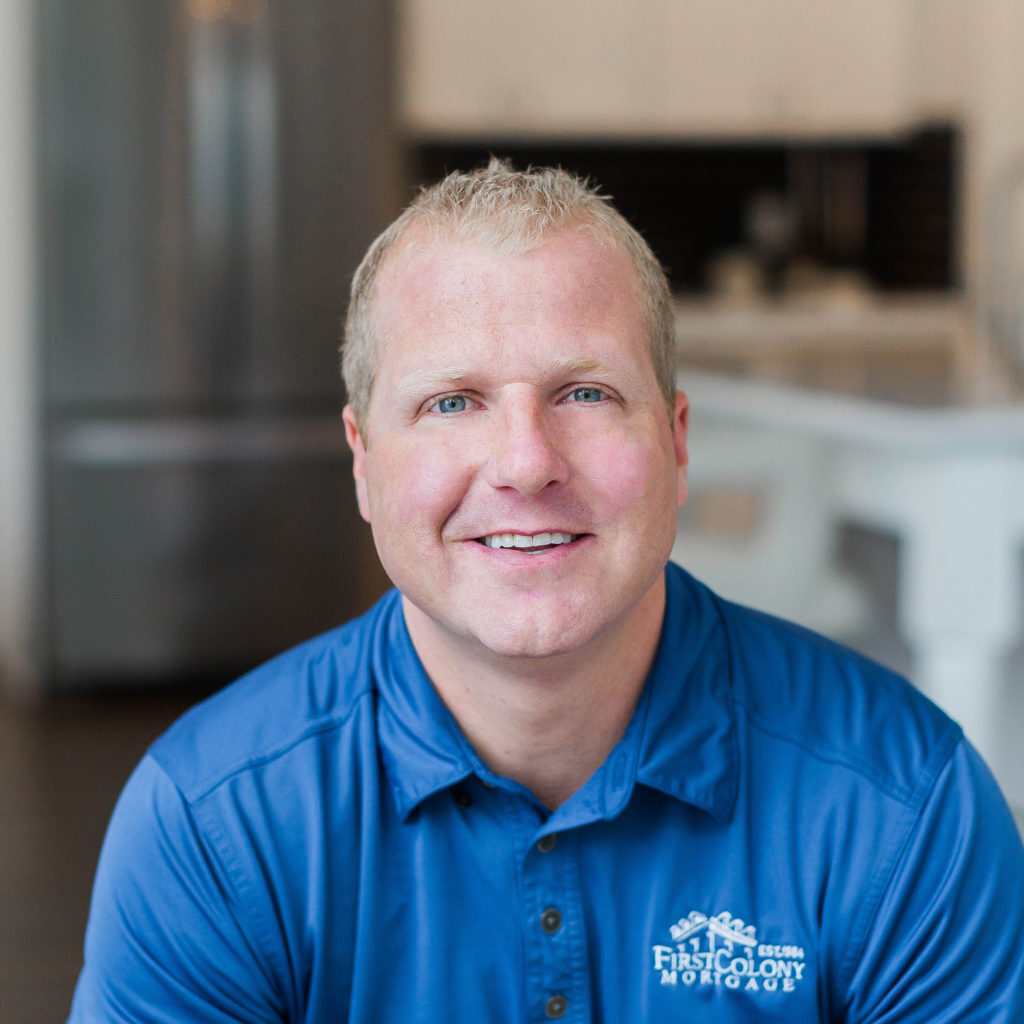 Lane Aldrich
First Colony Mortgage
Financing
How Grocapitus Selects Development Markets
Rent Growth
The 5 year rent growth forecast is one of our key indicators. We use a powerful proprietary method to calculate this value.
Sales Trends
We continuously monitor local sales to compute cap rates and determine whether our cap rates are on target to reach our projections.
Employment
We look for metros and submarkets that are adding a significant number of high-paying jobs, resulting in a stable local economy.
Supply And Demand
We monitor the supply of local units carefully to ensure it will not spike the vacancy rates and negatively impact rents.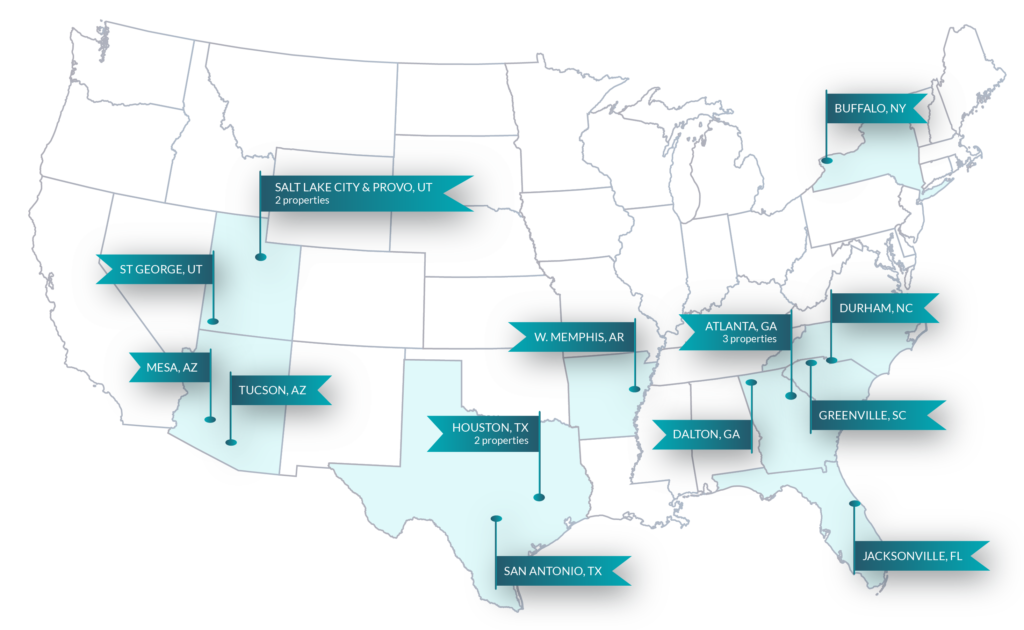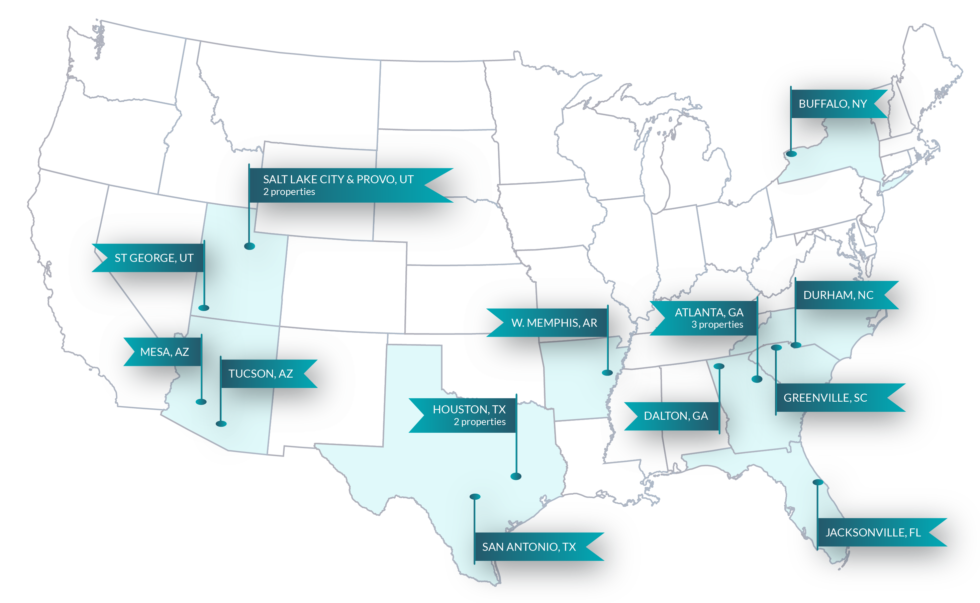 Projected Annualized Return
Projected Avg Cash-on-Cash (annualized rental cashflow)
Projected Equity Multiple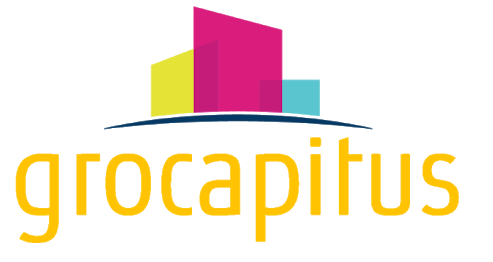 LET US HELP YOU RECEIVE MORE PASSIVE INCOME