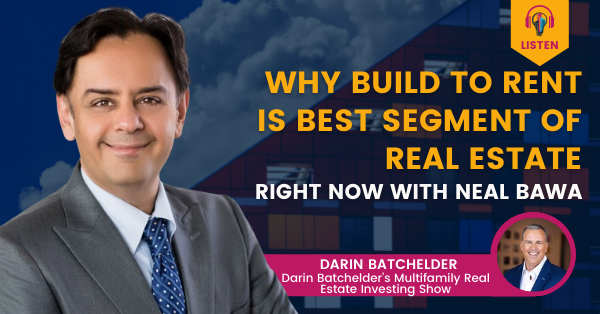 Neal and Darin Batchelder discuss why built-to-rent is the biggest phenomenon in real estate history and how tokenization is leading the way. The blockchain will make syndication and build-to-rent investments more accessible for accredited and non-accredited investors alike.
Neal Bawa is an expert in the multifamily industry and he sees "Build To Rent" as the hottest part of real estate right now.
Neal believes that population demographic shifts are not only important, but they're all that matters when selecting markets to invest in.
Neal also believes that blockchain and smart contracts will bring Syndication 2.0, which will make it easier than ever for people to invest in real estate.