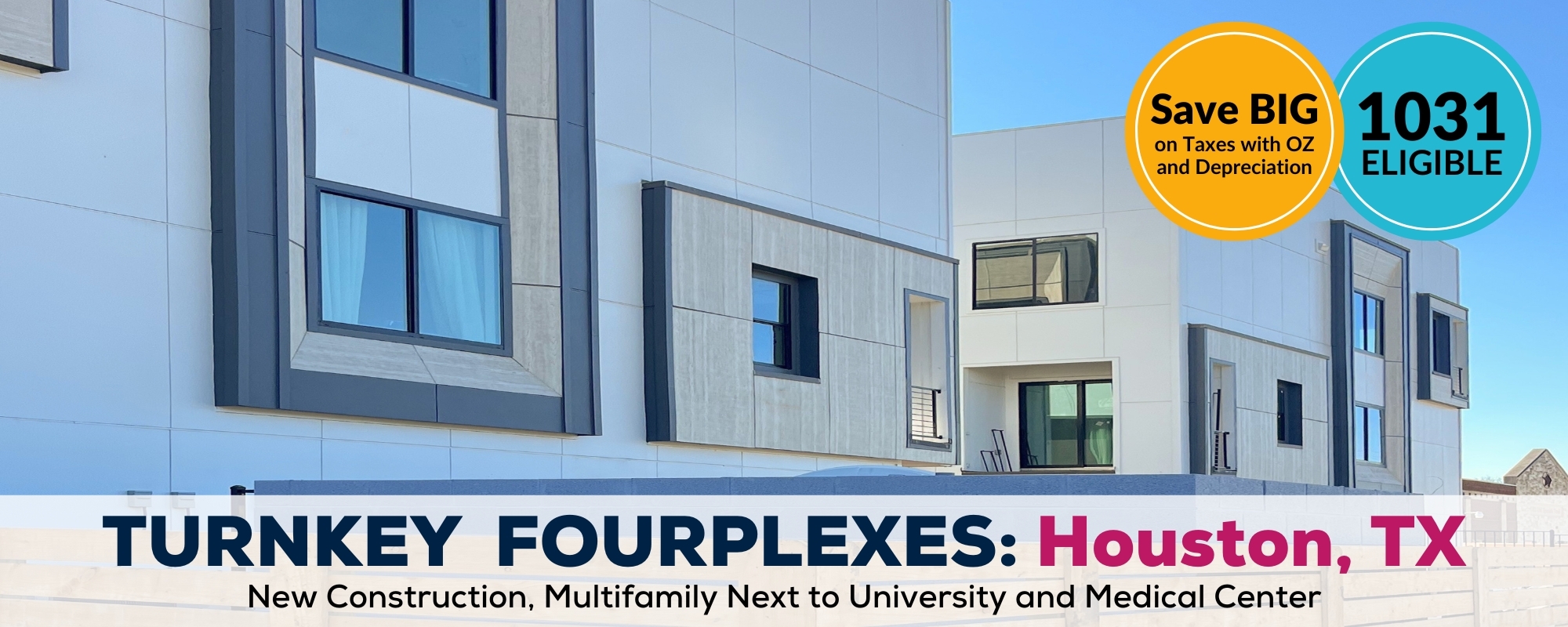 Opportunity Zone Eligible
Projected Returns (Assuming a 12 Year Hold)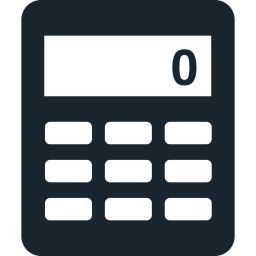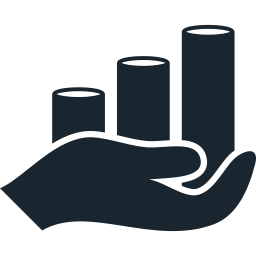 Request The University Oaks Buyer Kit
Where should we send your
"University Oaks Buyer Kit"

access?
Privacy Policy: We hate spam and promise to keep your email address safe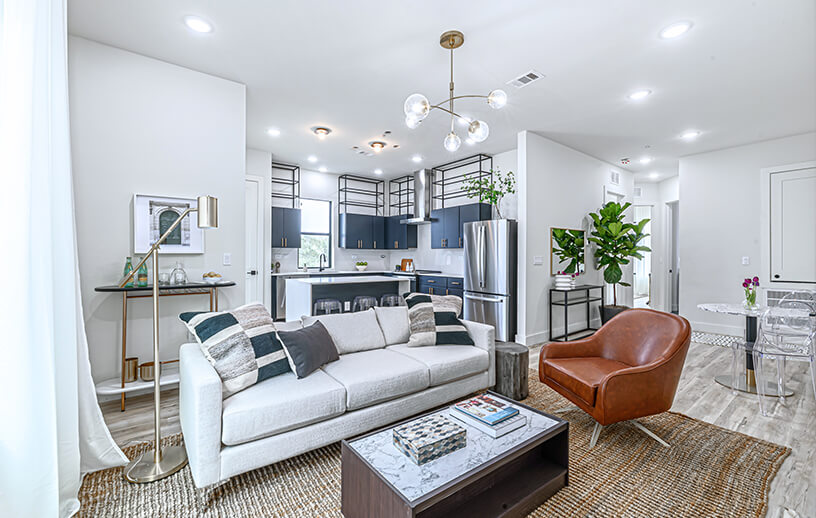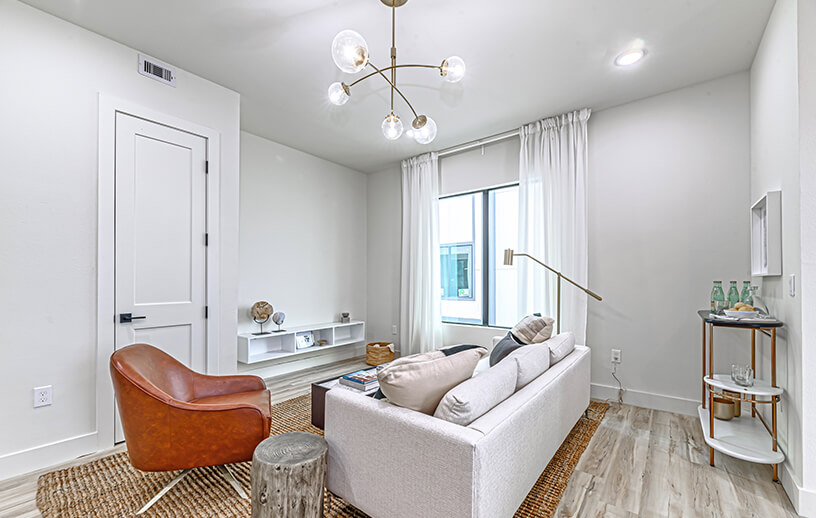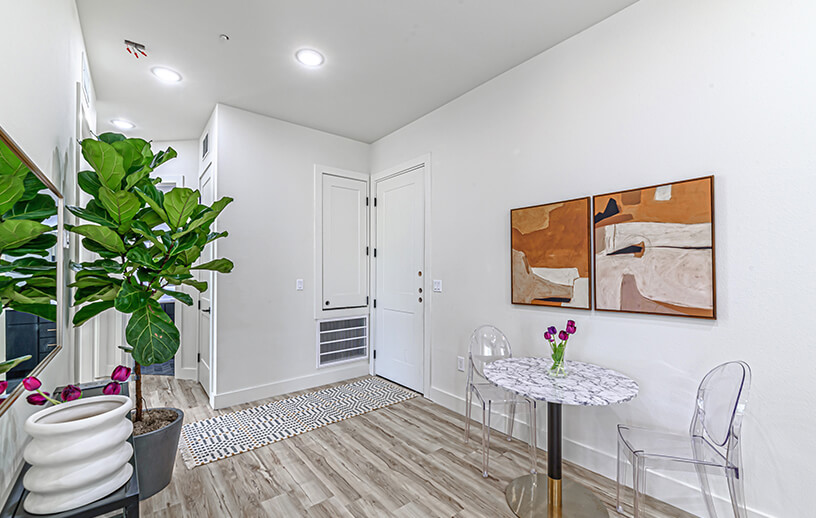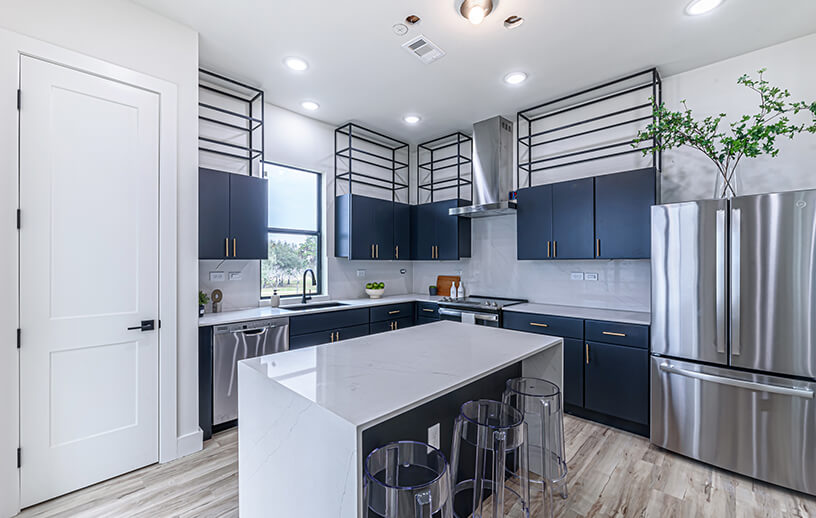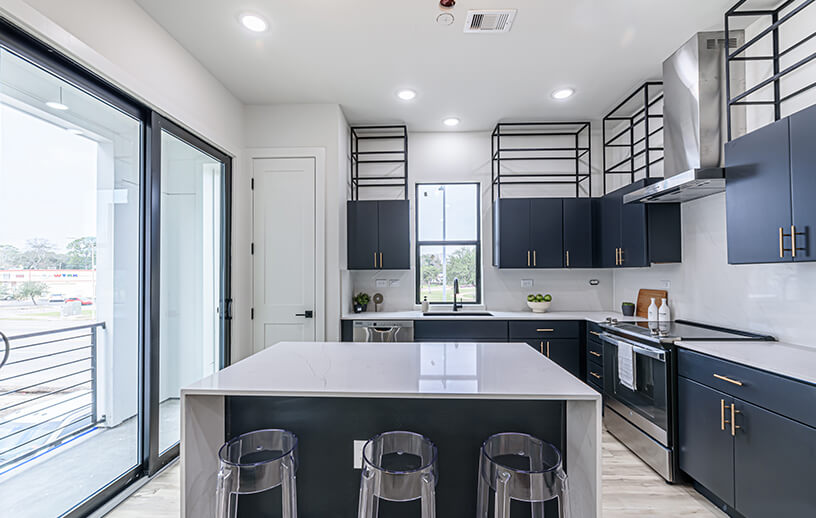 Virtual Tour at Your Fingertips
Take a Look Inside University Oaks
University Oaks is a modern rental community designed to feel as desirable 20 years from now as it does today.
As you can see, we put the bulk of the construction budget where it matters most: the units' interiors and building design! Designing with upper income tenants' tastes and needs in mind, we installed:
Superior design and luxury finishes throughout the apartments
10 interconnected smart home devices + high speed Wifi
Delos Darwin healthy home platform
24/7 triple layer smart security system
Because it's brand new your University Oaks fourplex comes with a 10 year structural and a 12 month product warranty meaning you won't have to replace the roof, install new hot water heaters or upgrade the HVAC system anytime soon.
1031 EXCHANGE ELIGIBLE
If you're wondering if University Oaks is eligible for a 1031 exchange, the answer is YES.
With a 1031 exchange, you can sell another property for a profit and defer the capital gains tax on the sale by buying another property right away.
Or you can use a 1031 exchange to get out of a property that is not performing or to transition from single-family investing to multifamily.
If you have another piece of real estate you're looking to exit, a 1031 exchange into University Oaks could be the smartest money move you make this year.
For 1031 Exchange information, schedule a one-on-one call with Andrew.
OPPORTUNITY ZONE ELIGIBLE
University Oaks is also eligible for Opportunity Zone investments. Opportunity Zones are designated zones meant to increase economic activity, including real estate investment, in specific communities across the US. As an Opportunity Zone investment vehicle, a purchase of a University Oaks fourplex makes it possible for investors to:
Reduce tax payment by up to 15%
Defer federal taxes on recent capital gains (from the sale of stocks, bonds, a business, real estate, …) until Dec 31, 2026
Pay as little as zero taxes on profits from an Opportunity Zone investment held 10 years
For Opportunity Zone information, schedule a one-on-one call with Andrew.
Branded, Wellness Residence Premiums
Wellness is one of the fastest growing industries, including lifestyle, exercise studios, and organic eating habits. And Wellness real estate is a staggering $50 billion a year industry just in the U.Ss, and properties featuring wellness can sell much faster and command impressive price premium as compared to 'regular' properties.
5-35% Premium
wellness-branded, single-family homes
+31% Premium
average premium for branded residences (Newmark Knight Frank)
Branded developments sit at the most competitive and innovative edge of the market, with purchasers attracted by the opportunity to associate themselves with a known brand. University Oaks leverages the leading wellness brand in the world, Delos.
Managed by the Best in the Biz
We've dug deep in our roster to take the weight off of your shoulders by working with top-rated property management and leasing companies to handle all of the day-to-day activities of University Oaks turnkey fourplexes. You'll be able to take a sigh of relief knowing that you're backed by our trusted partners at Real Property Management and NAN Properties & CO. Both of these organizations are titans of their industries and will serve a crucial role of tenants' needs, ensuring that everything on the property is carrying on smoothly and as expected.
Don't Buy into the Chatter—The Houston Housing Market is Still Strong
Fear-mongering media outlets spread rumors and false information to increase their following and drive consumer decisions—don't buy into this. Certainly, you've seen somewhere in the news mentions of the housing market and how it will crash soon. Here's the truth, the housing market is nowhere near collapse in many metros, and the most brilliant economist will agree. Here are 5 reasons why the housing market IS NOT about to crash in Houston:
Inventories are still very low.
Builders didn't build quickly enough to meet the demand.
Demographic trends are creating new buyers.
Lending standards remain strict.
Foreclosure activity is muted.
Trust us; we've done our research, our due diligence, and watched the market closely—there are hundreds of reasons why we feel so good about this project.
We simply don't have enough inventory. Will some markets see a price decline? Yes, but with the supply not being there, the repeat of a 30 percent price decline is highly, highly unlikely.
LAWRENCE YUN, NAR Chief Economist
How High Inflation has had a Positive Impact on Rental Properties
There has never been a worse time in the U.S. to buy a home. In fact, with inflation gripping the nation so tightly, a whole generation of middle-class families will likely never own a home. While this is a daunting statement, there's a silver lining for investors, and it's a big one. The truth is, inflation forces people to rent longer and makes home ownership nearly unachievable for the average American family. What this means is that during times of high inflation, rents do exceptionally well.
"The U.S. needs to build 4.3 million more apartments by 2035 to meet the demand for rental housing. This includes 600,000 total units total to fill the shortage from underbuilding after the 2008 financial crisis."
NMHC, NAA & Hoyts Advisory
The Future is Bright for Build-to-Rent (BTR) Communities
BTR rents are being pushed to an all-time high right in front of our eyes. Soaring to $2,020 average VS. conventional rentals at $1,736 per month, built-to-rent communities have proven resilience time and time again. What this boils down to is renters who can't afford home ownership still desire luxury amenities and lifestyle upgrades that are tailored to their needs—something that BTR can easily fulfill.
University Oaks has been constructed with these tenants in mind. Featuring a wide range of stunning upgrades and nuanced details that are attractive to young professionals who are still in renting positions.
"The BTR market has shown a fair amount of resiliency given the current economic headwinds. The rapid rise of mortgage rates to the highest levels seen in two decades has limited the ability of many Americans to purchase homes. Current BTR renters are less likely to transition into home ownership, while the shortage of housing in our country and the need for larger homes continue to fuel demand."
Fourplexes Give You the Best of Both Worlds
New and veteran investors will often struggle with the type of commercial property they'd like to invest in. With so many variables, it can be challenging to make a decision between duplexes, triplexes, and fourplexes. This is why fourplexes are the superior choice for the wise investor:
Flexible financing for 15, 20, or 30 years.
Income diversification from multiple units.
High resale liquidy—much easier to sell than multifamily property.
Flexible financing for 15, 20, or 30 years.
Why We Love Investing in Texas
The lone star state is breaking records year after year, positioning itself as a global leader. It has the perfect combination of a highly skilled and growing workforce, low taxes and competitive business incentives. Here are just a few of it's numerous #1 rankings:
#1 Most Fortune 500 headquarters (ahead of New York and California)
#1 Best state for business (18 years straight)
#1 state for exports (20 years in a row)
U.S. Census Bureau (2022)
#1 best state to start a business
#1 state for corporate expansions and locations
#1 fastest growing state economy
U.S. Bureau of Economic Analysis (2020)
Four of the top 10 largest cities are located in Texas – Houston, Dallas, San Antonio, and Austin. And if Texas were a nation, it would be ranked the 9th largest economy in the entire world, ahead of Australia, Mexico, Spain, and Russia.
Houston – A City of No Limits
We've had so many projects throughout Texas, and there are endless reasons why we love this state. But, Houston itself is a true jewel of the Lone Star State, standing out as a destination for young, affluent individuals looking for a large metro area that offers a little bit of everything. Here are a few stats that highlight tremendous growth here:
Houston is the #1 Market in the US for Job Creation—3X higher than the National Avg.
U.S. Bureau of Labor Statistics 2023
Metro population has been explosive, with a 1.8% annual growth rate.
World Population review 2023
A meager unemployment rate of 3.9%
Economic diversification is split between trade, education, health services, and more.
 U.S. Bureau of Labor Statistics 2023
Headquarters for 24 Fortune 500 companies.
Jobs lost from the pandemic have been over-recovered.
Houston, we don't have a problem with you. Some of the brightest economists have described Houston as a "recession-proof city" as it shows resilience and growth, while the rest of the country's large cities have seen crucial numbers fall throughout challenging times.
Vibrant and Diverse University Oaks
Walking distance to the University of Houston, home to the largest medical campus in the world, this bustling neighborhood is occupied by medical professionals, students, and high-income families working in Houston's wide variety of industries. University Oaks even largely outperforms Houston metro as a whole for continued growth and development:
Adjacent to the University of Houston and Rice University.
63.7% of residents hold high-paying, white-collar jobs.
Homes in this area are appreciating at an annual rate of 11.3%.
Average annual income is 64.4% higher than the national average.
Short walk from the luscious and green Macgregor Park.
Of course, Houston is the jewel of Texas, but University Oaks is the gem of Houston. This neighborhood thrives with high-earning households in a beautiful corner of the city, surrounded by green spaces, golf courses, and parks.
In the Last Three Years, We've Learned the True Value of Outdoor Time
The numbers are in, and society, as a whole, continues to place a higher value on living near beautiful outdoor spaces that allow them to step out for a breath of fresh air. This is another reason why we LOVE University Oaks.
The location is perfectly placed right next to Macgregor Park, a beautiful green space in the heart of Houston. This one-of-a-kind park features sweeping expanses of picnic grounds, tree-shaded green lawns, a swimming pool complex, a tennis center, jogging and cycling trails, and more.
But even more, University Oaks fourplexes have been outfitted with highly desirable outdoor upgrades:
Secret gardens with zero-scape boxwood hedges
Gated security with 24/7 video surveillance
Each unit comes with a dedicated eBike, giving residents an option for greener and more convenient transportation means.
50%+ of U.S. individuals consider access to nearby green spaces as an essential attribute when looking for properties.
200 National Offices and over $150M of Asset Management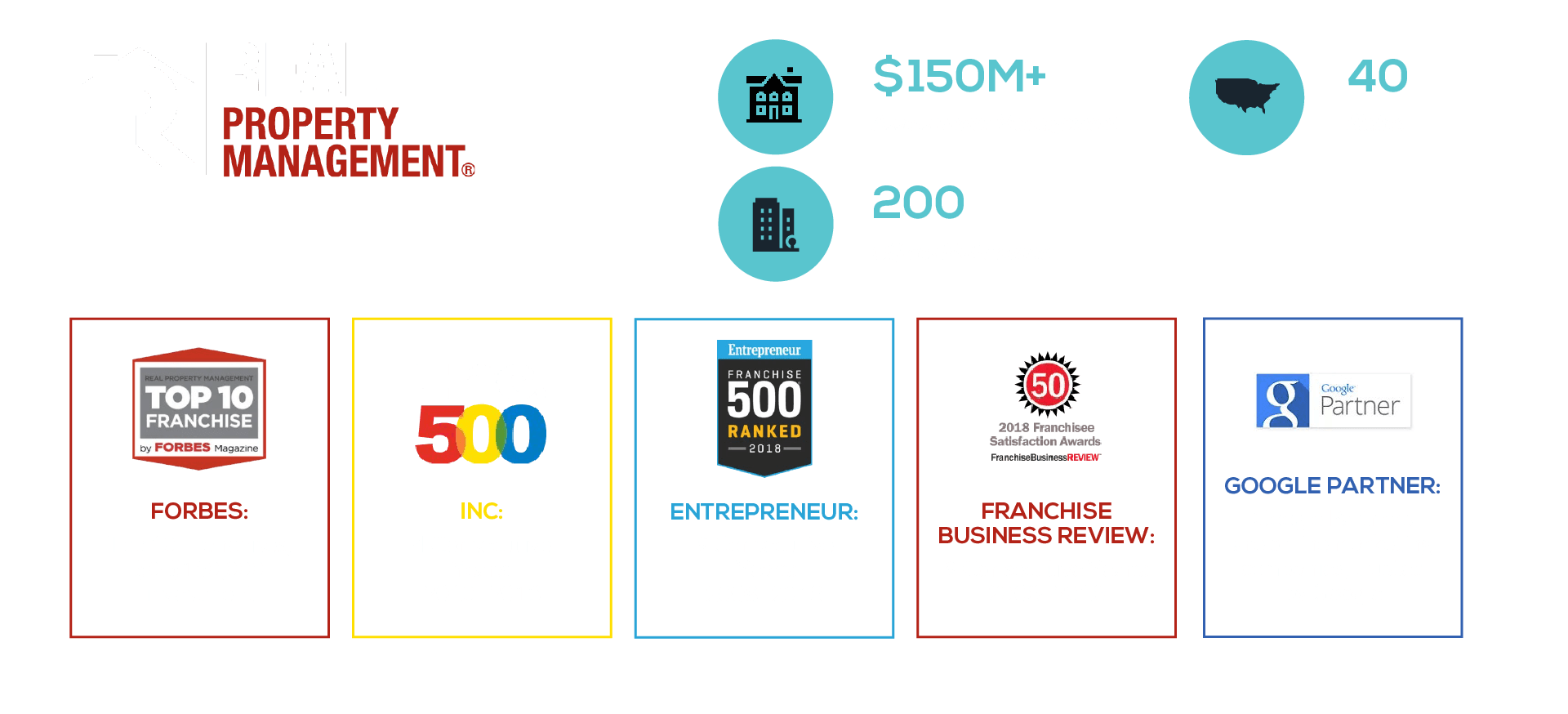 A Worldwide leasing company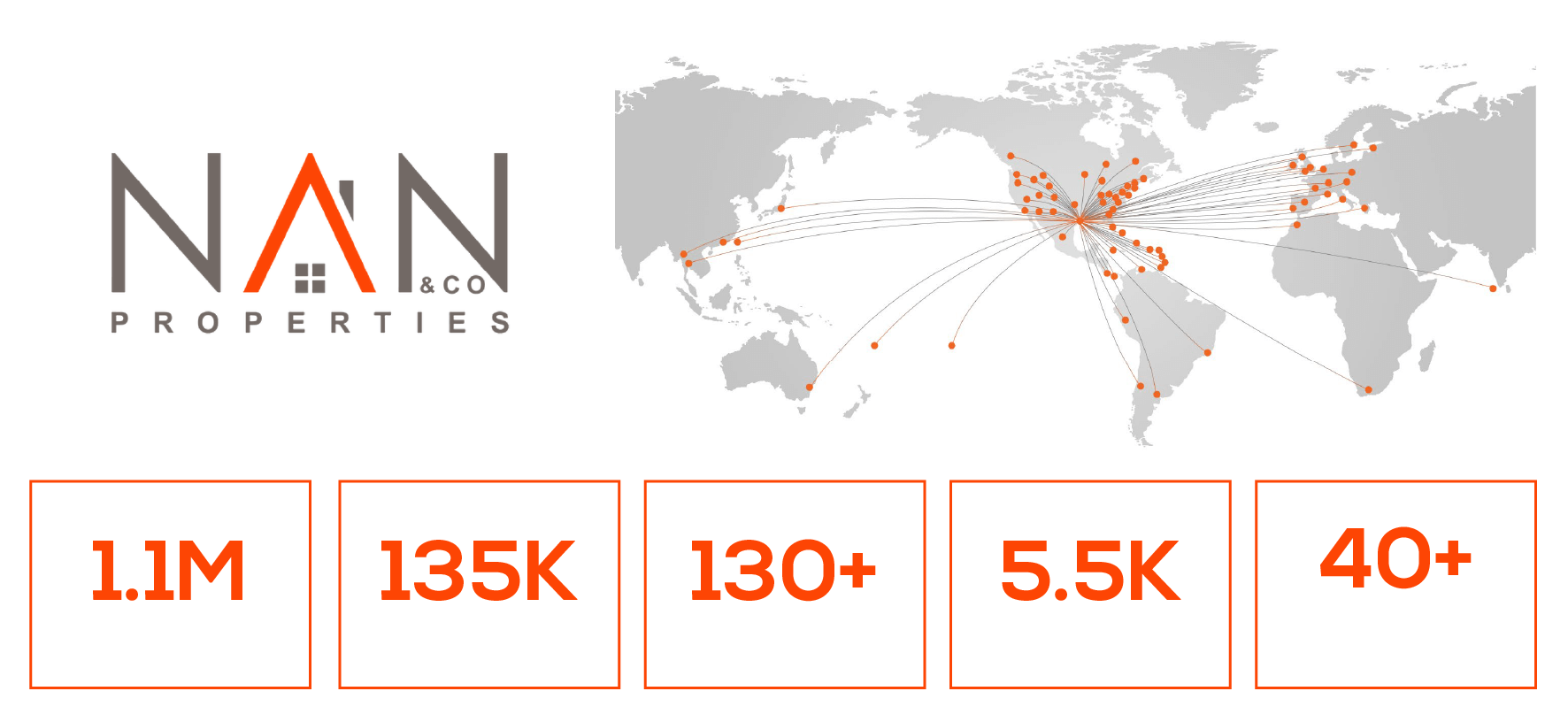 Meet the Grocapitus Development & Management Team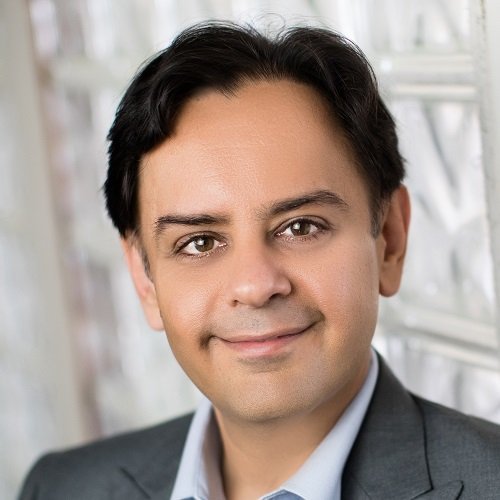 Neal Bawa
Grocapitus Development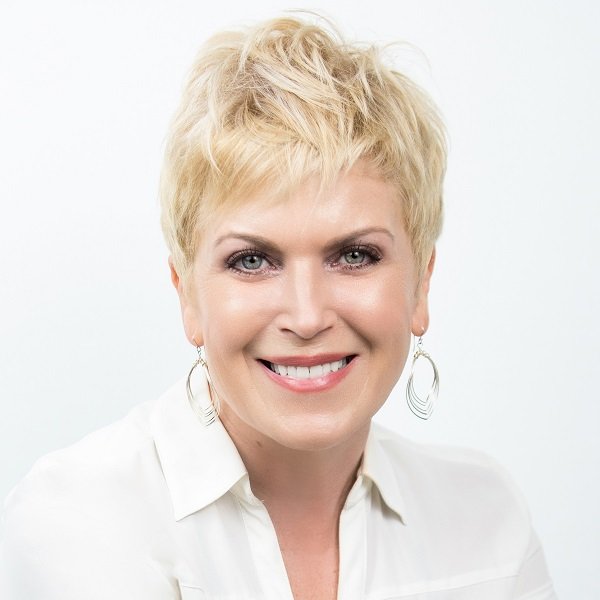 Anna Myers
Grocapitus Development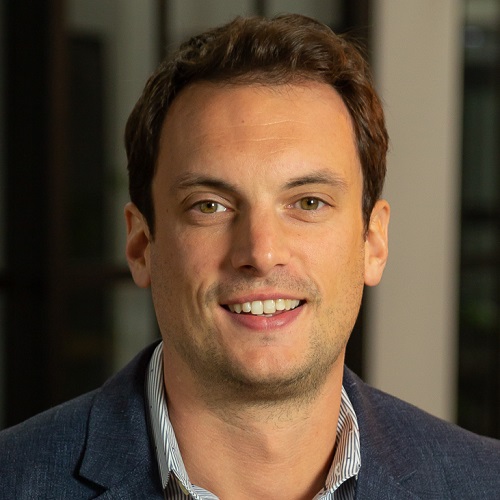 Jon Bursey
Urbanist Development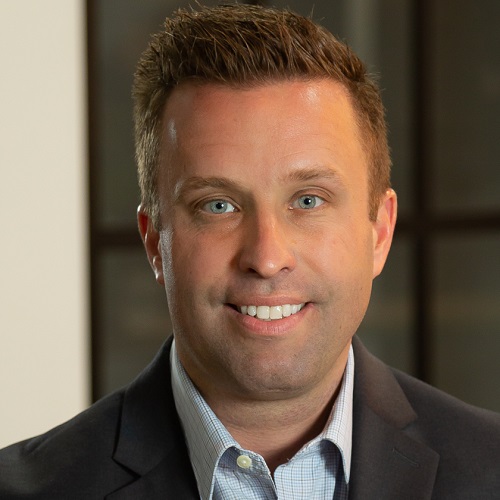 Luke Marvel
Urbanist Development
Projected Returns (Assuming a 12 Year Hold)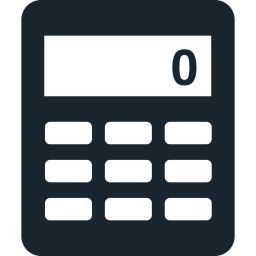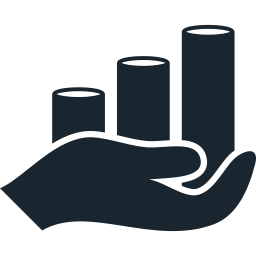 Request The University Oaks Buyer Kit
Where should we send your
"University Oaks Buyer Kit"

access?
Privacy Policy: We hate spam and promise to keep your email address safe
Let Us Help YOU Receive MORE PASSIVE INCOME
This material does not constitute an offer or a solicitation to purchase securities. An offer can only be made by the Purchase and Sale Agreement (PSA). This document is an informational summary of the prospective investment opportunity only. The PSA and its exhibits contain complete information about the Property and the investment opportunity. This presentation has been prepared to summarize such information for prospective investors in the Company. The information contained herein is not a substitute for an investor's complete review of all of the information attached to the PSA as part of their own due diligence regarding this investment opportunity and its suitability for their investment portfolio.