How To 1031 Exchange Into An
Apartment Syndication
If an investor has a non-performing real estate property, or simply wants to avoid the stress and headaches associated with traditional residential investment ownership, investing in a multifamily syndication may be a great alternative. But investors are concerned about the tax implications of selling their current investment property and then investing the proceeds in an apartment syndication.
By utilizing a 1031 Exchange, they may be able to sell their current investment property and then defer the capital gains by re-investing into another "like-kind" project. However, there is a common misconception that you can not do a 1031 exchange directly into a syndication because you are purchasing part of an entity that owns the real estate, not the real estate itself. The good news is there are viable ways syndicators may faciliate a 1031 Exchange into their apartment syndications, but not all of them offer this capability.
Many Grocapitus syndications allow investors to use a 1031 Exchange to defer capital gains taxes when they invest in the syndication. Continue reading to learn how this is accomplished.
1031 Exchange Service Highlights
1031 Exchanges, as defined under section 1031 of the IRS Code, are strategies that allow investors to defer paying capital gains taxes on an investment property.  Using a 1031 Exchange, investors pay no taxes on an investment property when it is sold as long as another "like-kind" property is purchased with the gains.
It is, when properly structured and administered, a very effective and powerful way for investors to shift the focus of their investments while being able to legally defer tax payments.
This frees up cash and lets real estate investors get out of properties that are not performing to their potential or transition from single-family investing to multifamily.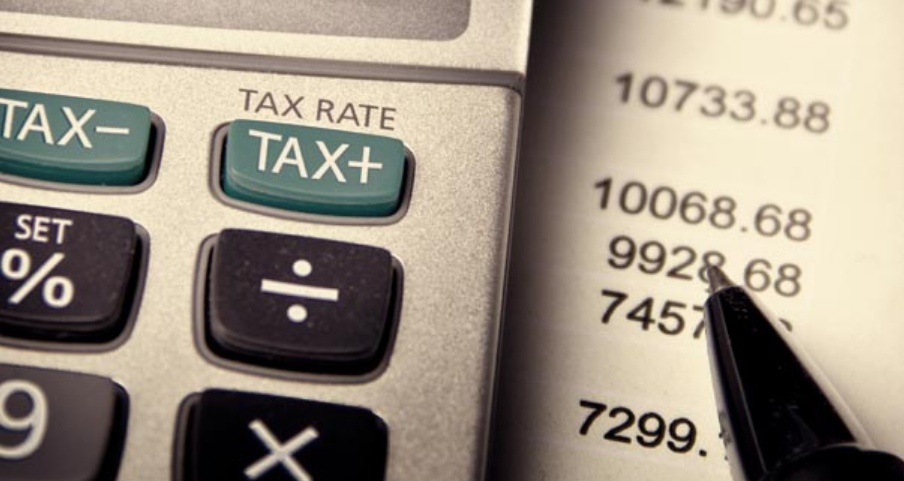 However, there are many ins and outs when it comes to 1031 exchanges.   Here are the highlights and answers to frequently asked questions with regard to how investors can 1031 into our Syndication Projects.
 The secret to being able to do this is based on our inclusion of a "TIC", or Tenants in Common, into our Syndication Structure
Like-Kind
Tenant in Common structure is considered "like-kind" to real estate as long as each owner is deemed to own an undivided interest of the entire portfolio.
DIVERSIFICATION
The minimum investment amount is generally much lower than other options, allowing investors to diversify their portfolio through the purchase of various interests in syndicated TIC properties.
DEBT FINANCING
The debt is generally non-recourse to the investor, so they generally do not have to qualify for the debt. Investors that have  difficulty obtaining financing will likely be able to acquire an interest in a syndicated TIC investment property.
No MANAGEMENT
A TIC structure may be beneficial for invetors who no longer want to actively manage real estate and are looking for income and tax deferral benefits.
TIME RISK
Investors can often identify and acquire/close on a tenant-in-common investment property during the 45 calendar day Identification Period, which may lower their risk of doing an exchange.
Cash
The low minimum investment requirements in tenant-in-common investment properties may allow investors to use any small amount of cash left over, if they chose to do so.
WOULD YOU LIKE TO DISCUSS A 1031 EXCHANGE WITH US?
Send us your info and book a call with our 1031 Investor Relations Manager
Privacy Policy: We hate spam and promise to keep your email address safe
ADDITIONAL INFORMATION
Our detailed FAQ contains answers to commonly asked questions regarding using a 1031 to exchange into an apartment syndication.
REACH OUT TO US TO DISCUSS A 1031 EXCHANGE
Send us your info and book a call with our 1031 Investor Relations Manager
Privacy Policy: We hate spam and promise to keep your email address safe
I have several investments with Neal Bawa through Grocapitus. I trust that his underwriting is conservative and accurate. He is very knowledgeable about market conditions and is happy to share his research. During the course of the investments Neal and Anna are both very responsive and prompt in answering questions.
Their reporting is consistent, timely, and provides an honest portrayal of how the property is doing. The returns I have received on my investments have been very close to proforma projections, even in these very difficult pandemic times. I would definitely invest with Grocapitus again in the future.
Neal and his team are awesome!
I've invested in 4 projects
with him and after 2 years we've already sold one.
He's outperformed other syndicates that I've invested with for much longer.
I love getting his monthly updates. It's rare to have a syndicator update us so regularly.
Grocapitus is a breath of fresh air. They do things differently and way better than their competitors. Thank you Neal for being an amazing leader to your team! I couldn't be happier with the results so far. Looking forward to investing more in the future.
Do not remove. this loads the Montez font used to display the quote symbol displayed in the background.
I had met Neal at a real estate investor meetup a few years back. Neal was very positive about investing in multifamily.
He does a lot of research using data analytics on markets, identifying growth areas, finding good neighborhoods
and shares the data and his findings with interested people and clients. His presentations are filled with a lot of info about the market, the property, the financials the expected returns, and his team patiently answers questions.
One of our investments with Neal had an exit with better than projected returns (during uncertain times with the pandemic)!!
As an investor in Park Canyon I am so impressed with the management team. One of the things that I really like are the
quarterly updates of the project
. They keep you informed of what is going on with the project and point out both the good and the bad. You are never kept in the dark about your investment. This is a fantastic project and I am
so happy that I am an investor!
Thank you for a
thorough and newsy update. I am still in awe of your work efforts and completions in such a short timeframe.
And in these hot, hot, hot summer months no less. The report is very detailed and it makes me feel like I am there to look at it all.
Thank you for your dedication to excellence
and for all your conscientious efforts. It is much appreciated.
Challenging times take a dedicated group to plan and execute to meet investment objectives.
The site and asset management teams at Grocapitus have worked hard to maintain occupancy, keep tenants safe, and delinquency low.
Collectively, they have effectively managed expenses and incrementally increased rents to
exceed NOI budget expectations.
I've invested in 6 of Neal's projects. As I write this, we just had the first successful exit: the Windward Forest Multifamily project, where we earned >20% IRR.
Neal is extremely agile. Until COVID hit us, his projects were mostly multifamily deals (each with some value-add strategy that should increase the NOI). Since then, he realized that there may be higher risk in such deals due to tenants' unemployment, inability to pay rent, and eviction restrictions. 
Still, I am very impressed by the multifamily projects performance: the occupancy levels have not gone down, and rent collection is very high, given the circumstances. I personally like the multifamily projects more, as they offer dividends from the rent income, and it's easier to predict their performance. Anyways, I trust Neal's numbers, so I have invested in his recent construction projects, too. Keep them coming, Neal!
I invested in Grocapitus' project because I liked their data driven approach to analysis and conservative underwriting. So far results have been delightful as the project has outperformed the projections and continues to perform well even during the coronavirus crisis. I also appreciate the fact that Grocapitus is easily available and they make it a point to communicate personally to address any questions I might have.
I have invested in a couple of opportunities with Grocapitus. One of them is a multifamily property, which has been
performing superbly, and way better than the initial predictions.
The second one is a
new construction project, which is on-time, even during the COVID-19 pandemic.
And the marketing material that the team has put together to lease these new units is top-notch. Awesome job by Neal and his team in managing the properties and
consistent communication with their investors.
As a Limited Partner to invest in a syndication, for me, trust is a big factor. With Neal's vast experience in multifamily construction, data-driven approach, and creative ways in solving problems as well as straightforwardness helped in creating the trust.