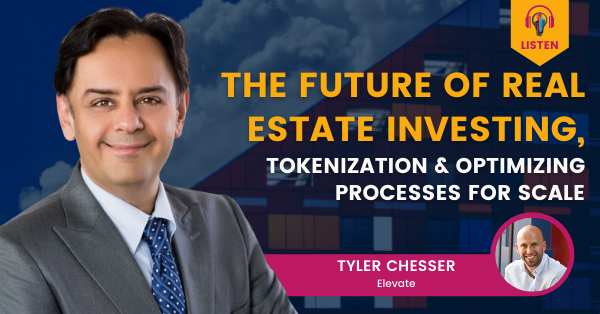 Casata Micro Homes | San Marcos, TX
210 Units: Brand New Modular Tech-Enabled Micro Home Rental Community
• Quick cash flow due to modular construction
• Tax-advantaged cash flow and appreciation
• Our metro, Austin, is experiencing hyper-growth
OWN TURNKEY RENTAL PROPERTY ON THE AUSTIN - SAN ANTONIO MEGA CORRIDOR!
Equinox Townhomes New Braunfels - Class A Build to Rent Triplexes and Fourplexes
Tax-advantaged passive income
Hassle-free property management
Cash flow in one of the fastest growing suburbs
Tyler and Neal discussed how to optimize your company's processes to manage a limitless number of real estate investing projects. They also want in-depth on the trend of tokenization, the process of turning real estate into stock.
Highlights include:
Creating simplicity for real estate executives
How Neal's company leverages Asana and Slack to manage thousands of processes
How inefficient real estate is compared to stocks
Why Neal believes real estate will be tokenized within the next five years
Where you can currently buy tokens
The tailwind that asset holders will see in the next 20-30 years
The role of artificial intelligence as real estate shifts to a liquid asset
And much more data-driven real estate wisdom! As Neal says, "The geek shall inherit the earth."