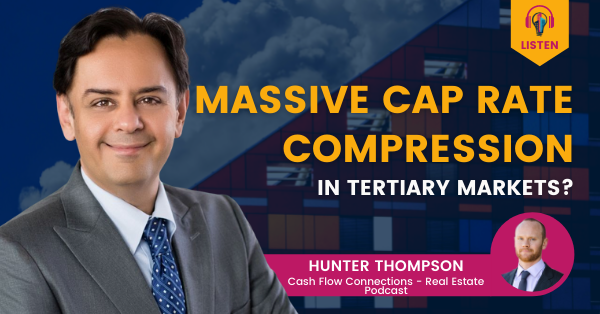 In this episode, we are going to discuss the top 3 real estate trends real estate investors need to be aware of when making investment decisions What happens if the rest of the white-collar workforce follows the work-from-home early adopters and moves to tertiary markets? Will the future of tokenization of real estate put me out of job? (He thinks it might…for a moment!) This is an excellent episode for people who are interested in entertaining some pretty wild ideas that might not be so wild in a few short months.
Casata Micro Homes | San Marcos, TX
210 Units: Brand New Modular Tech-Enabled Micro Home Rental Community
• Quick cash flow due to modular construction
• Tax-advantaged cash flow and appreciation
• Our metro, Austin, is experiencing hyper-growth
OWN TURNKEY RENTAL PROPERTY ON THE AUSTIN - SAN ANTONIO MEGA CORRIDOR!
Equinox Townhomes New Braunfels - Class A Build to Rent Triplexes and Fourplexes
Tax-advantaged passive income
Hassle-free property management
Cash flow in one of the fastest growing suburbs
Today, we are joined by one of the most sought-after speakers in the real estate space.
Neal Bawa, the Mad Scientist of Multifamily, is back for another incredible episode of predictions, economics, and trend analysis.
If you don't already know who Neal is, he is the Founder of Grocapitus, a multifamily firm with over $400MM of assets under management. He is also an excellent analyzer of economic data, and the suggestions they make about which investments are most viable.
Tune it to see what I mean!